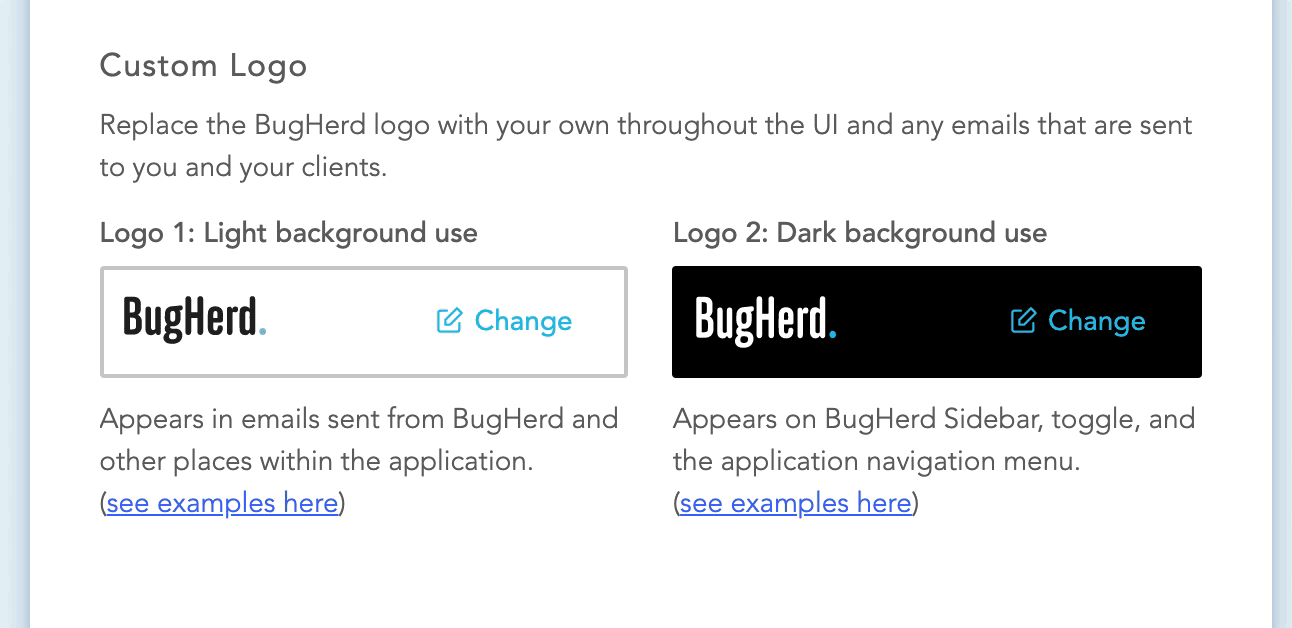 You can now upload your own company logo to your BugHerd account. This will replace the BugHerd logo with your logo in the app navigation, sidebar toggle, and all emails sent by BugHerd.
To set up your logo, just click on the Settings page in the nav (visible if you're the account owner or manager).
For more examples of how it will look, check out this help article.
This feature is available to customers on our Premium plan ($99 p/m) and above.
As always, we'd love to hear your thoughts in the comments below. :D