Undo changes to the task description
Oops, instead of copying the text in the task description of the task on the task board, you've pasted whatever was on your clipboard, and now the description is gone forever. Not any more. Simply click the Undo button to return to the text that was previously there.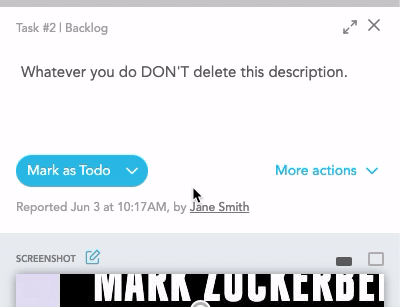 Easily share Tasks with others outside of BugHerd
You can now details of a task with others who don't have access to your task board. The new share feature copies the URL, plus project information and task details, so you can share it on slack, via email or whatever other tools you'd like.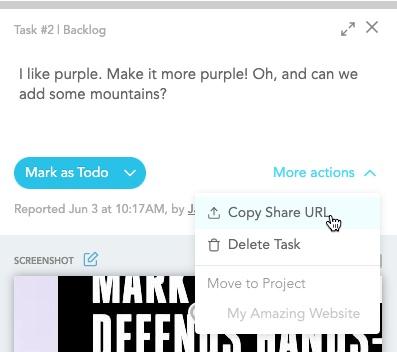 The person you send it to just needs to click on the location pin to see the task details information, making it easier to share task information with others.
Edit Location details
Edit the Location URL in the task details manually, so now if the name of the page you're working on changes, you won't lose all the BugHerd pins associated with that page. You can update the Location by clicking the edit icon next to the location. Only members, managers or admins can edit the location.