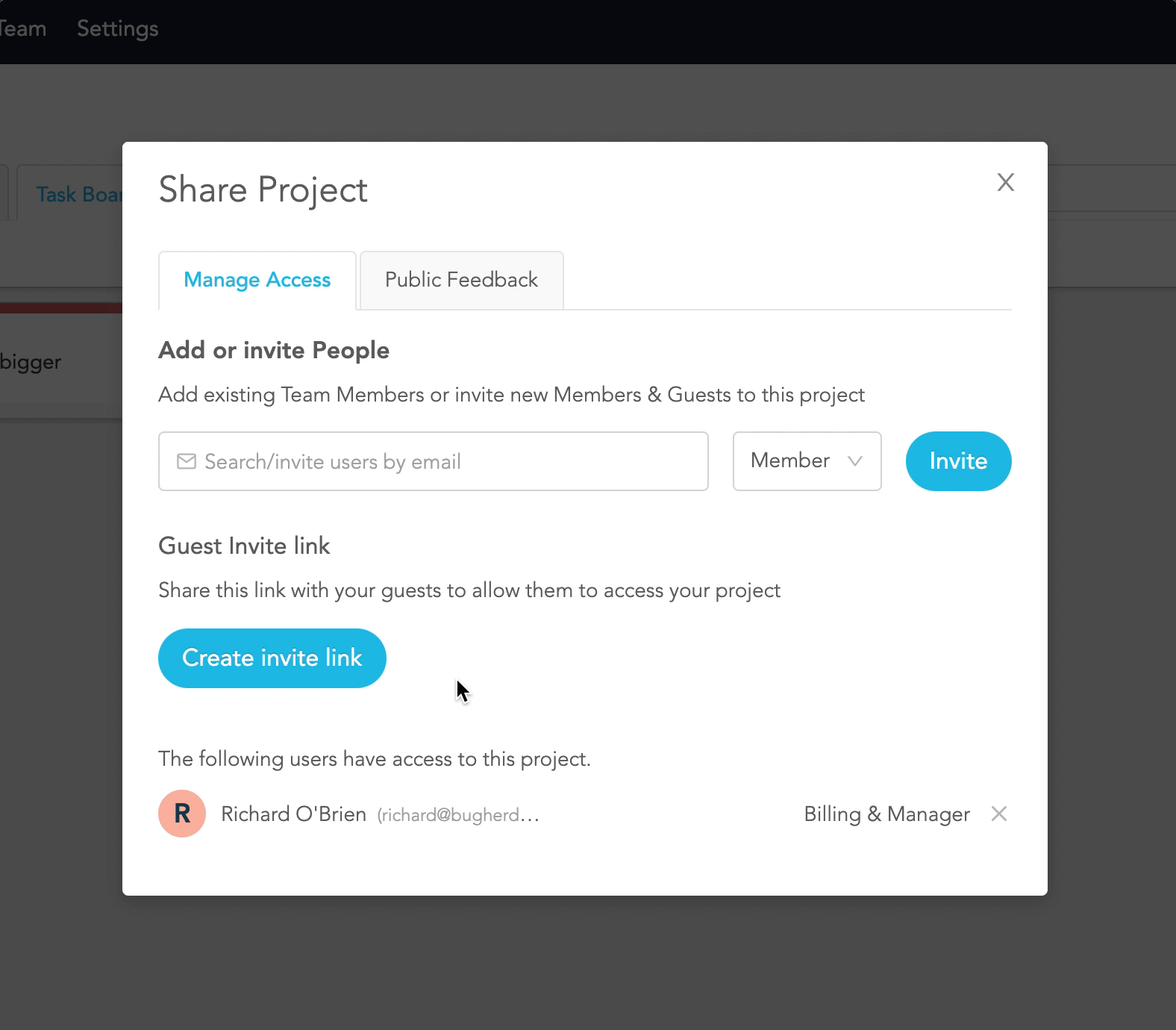 It's now even easier to invite guests to your project. In addition to inviting guests by email, you can now share an invite URL with them too. Simply copy the guest invite link shown above on the Share Project screen and send it to your guest.
Just like with email, when they click the link, guests will be asked to accept the invite by creating an account, if they're new to BugHerd, or logging in, if they've used us before. For an example of the on-boarding experience that new guests see, take a look at this video.
As always, we'd love to hear your thoughts in the comments below.