If you like to learn something new by watching, then you'll love our new video How-to guides for BugHerd. Simple, clear videos that answer some of your most frequently asked questions are available on the BugHerd website. Find them in the Help & Support menu under How-to Videos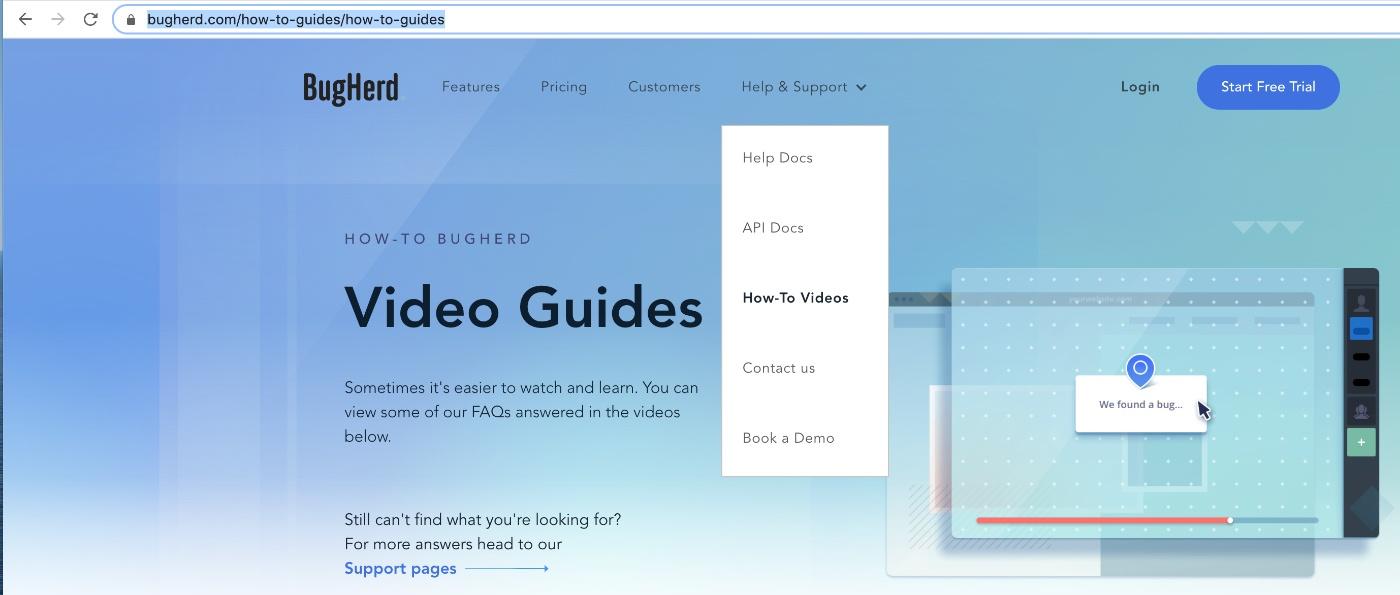 or click the Help icon on the banner of your Task Board and select Help videos.
Get watching and make the most of your BugHerd product today.