When you next leave feedback on a website, creating a task will look a little different. It's a step towards making it even easier to leave great feedback on websites.
What's changed?
1. Everyone loves a short cut, so in the description you can now @ mention someone to assign them to the task, add a colon (:) to add an emoji, and you can also use # to add any tags.
2. The pop up is smaller and cleaner and we've polished up the assignee and tags fields.
3. A personal favourite, you can now move the window around, which makes it easier to uncover the text beneath it. Yay!
4. We've made it easier to see the annotation button. So if you didn't realise you could annotate the screenshots in BugHerd, now is your chance to give it a try.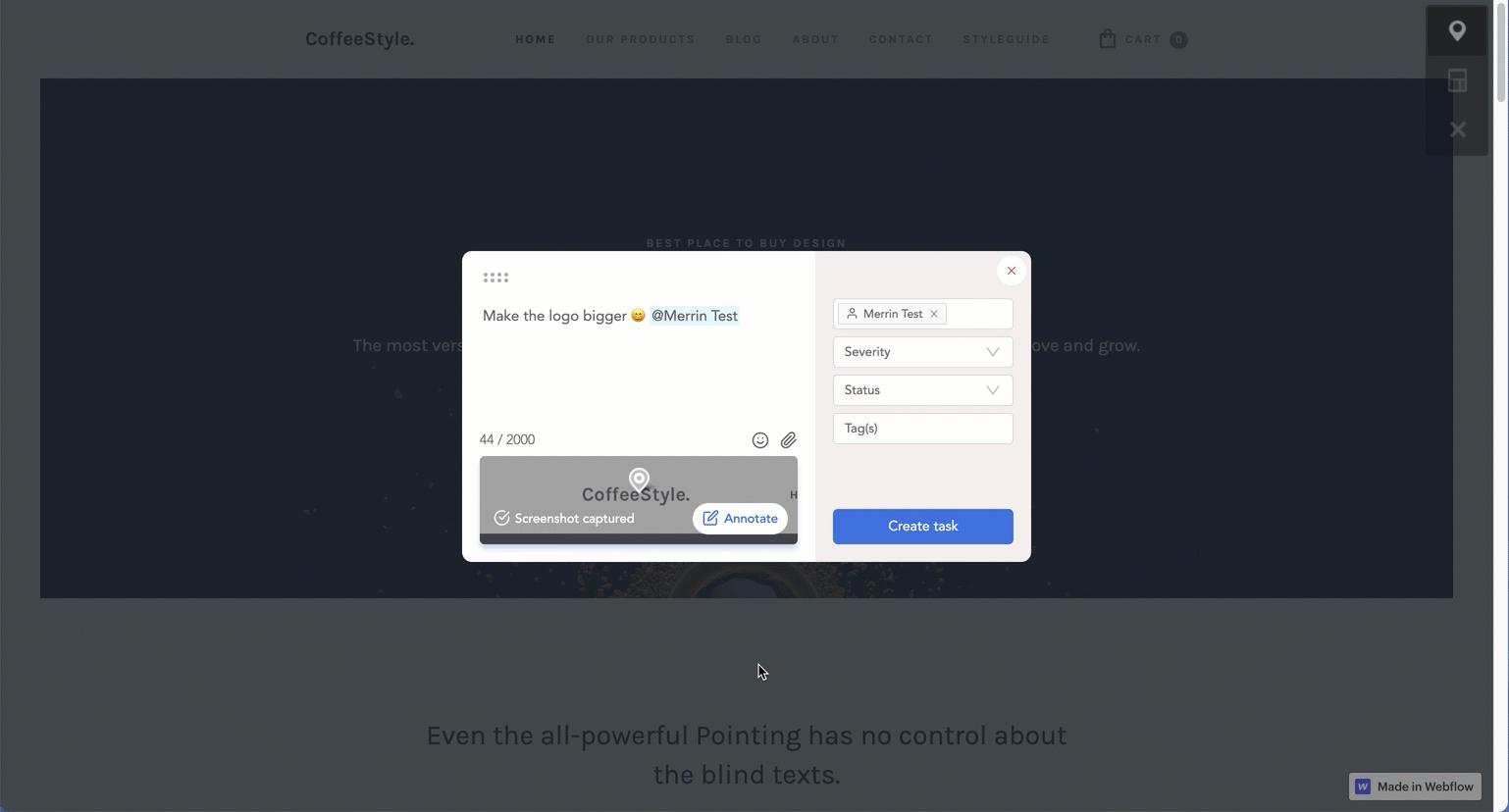 5. And finally, it's now easier to create tasks on smart phones with a better mobile experience.