• You can easily see which artists have the most TikTok followers/likes. Simply sort by TikTok followers or likes count.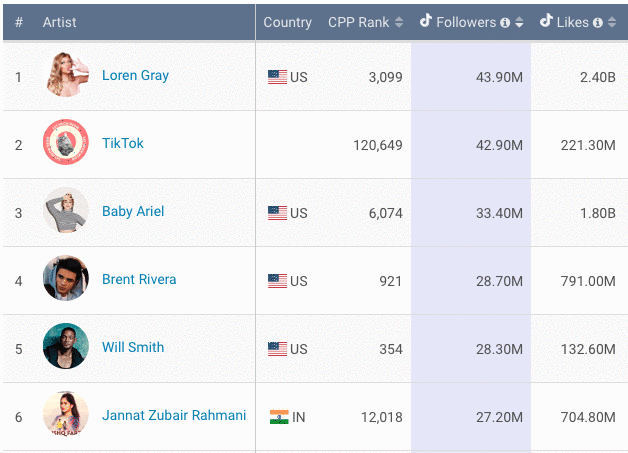 • See how your favorite artists rank! This is a great way to provide context with data. In this case you will see that this artist is 194th, among those 5,000+ artists who are linked with TikTok profiles.
• Simply click on the ranking, and you will instantly get the' context' of where he is sitting among other artists - who the artist is above and below, and you will see in which cluster of artists they belong.