Overnight we released another big update for Content Snare.
This update has a couple of major changes that should help improve your workflow.
Kanban workflows
The first is a new Kanban view. You can get there by clicking the Kanban icon at the top right of the requests dashboard.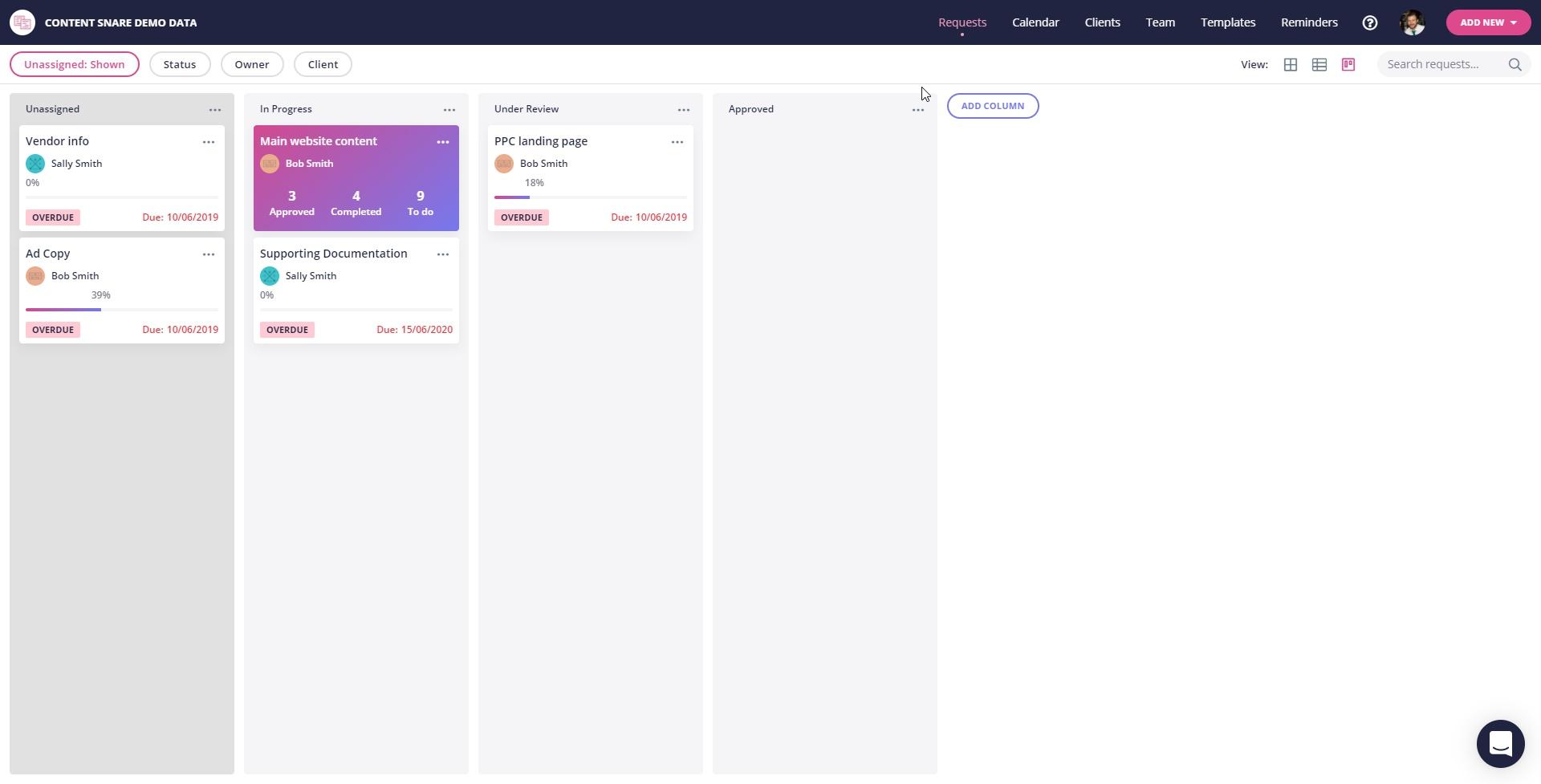 This view will be handy if your requests go through some kind of workflow.
For example, if there are multiple people that need to approve each request, you could create columns that indicate which step of the approval process it's at.
You can add whatever columns you like, so the process is totally up to you.
Templates
Secondly, when you create a new request, the first thing you'll notice is the new template chooser.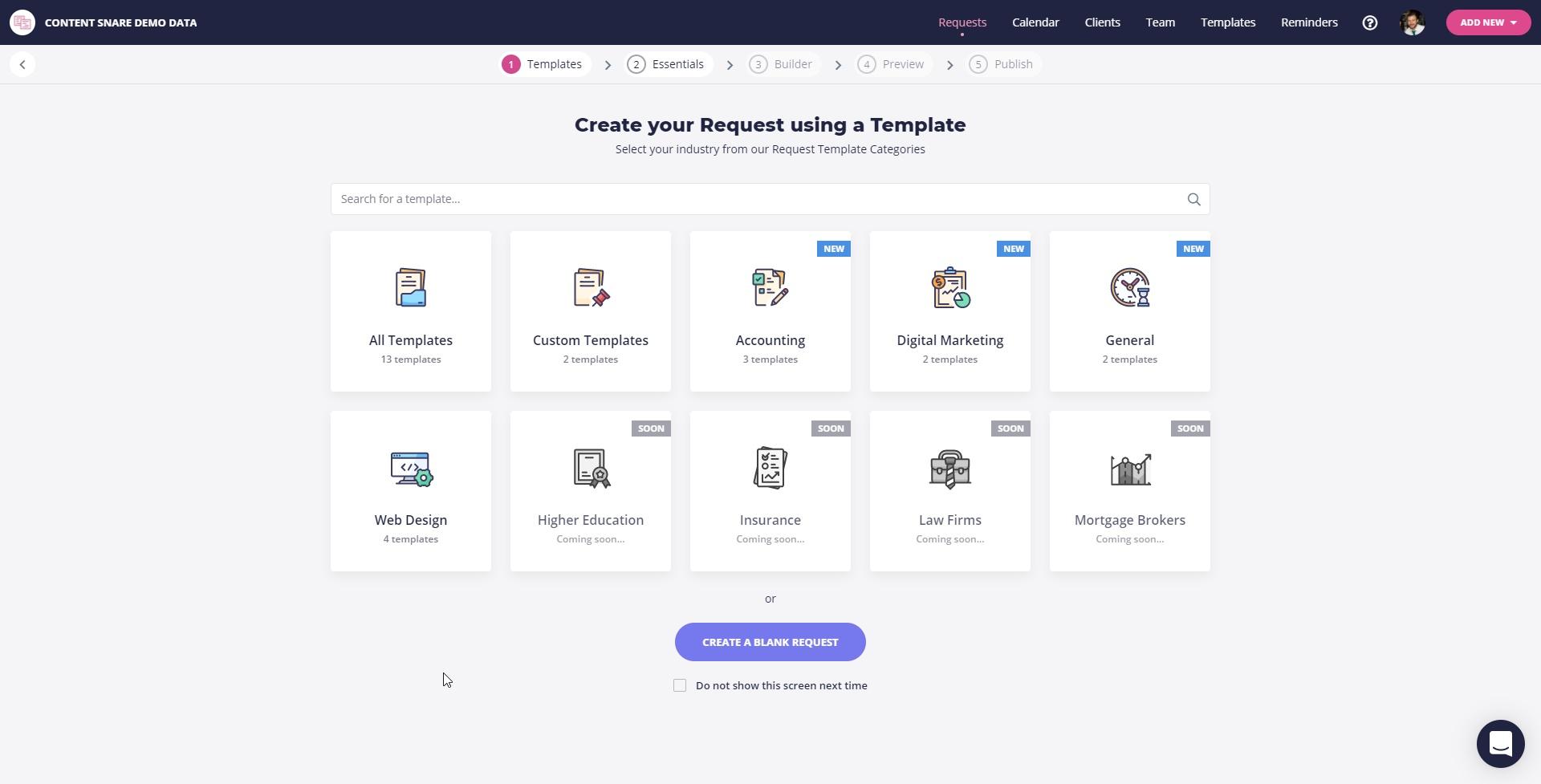 We have rolled out loads of new templates including:
Web design - 5 page site, short landing page, long landing page
Digital marketing - SEO & social media questionnaires
Accounting - tax returns and onboarding forms
General - Client intake form & proof of ID upload
Any templates that you have created can be found under Custom Templates
Other improvements
Image viewing improvements - when viewing uploaded images you can see the filename, size and aspect ratio
Lots of usability and styling changes