The relationship you have with your customers is continuous - like a good friendship. We already tie conversations with the same customer together across channels (viewable from the conversation history) and we'll make this relationship even clearer with a timeline coming soon.
But sometimes you need to reach out to others as part of your ongoing relationship with your customers.
That why we wanted to tell you about an exciting new feature called Side Conversations, which you might have noticed when answering conversations.
👫Conversations on the side
Side Conversations allows you to have conversations on the side of your existing conversation. Why is this needed? Sometimes you need to reach out to others to ensure you solve the customer's problem. Maybe it's one of your colleagues, maybe it's the shipping provider or maybe it's an external warehouse.
With Side Conversation you gain the overview you were previously missing. A side conversation is tied back to the conversation you are having with your customer, ensuring it's always easy to find.
Side Conversations have all the features of normal conversations, meaning you don't have to compromise. For now we only support email, but phone is coming because you should be able to write and call when you need to solve a customer's issue.
🆙 New capabilities unlocked
New functionalities in Side Conversations at a glance:
✅ Create related conversations directly from the text editor
✅ Copy paste text from the original conversation in one click - so it's easier to reference
✅ See all Side Conversations you created with ease
✅ Easily identify Side Conversations via the visual hierarchy
⤵️ How do Side Conversations work?
You will have the ability to create a Side Conversation directly from the text editor on all conversations: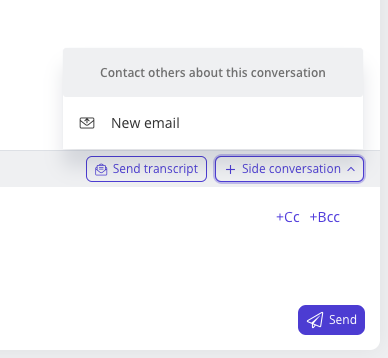 For a quicker workflow you can copy paste text from the original conversation with one click, so you can easily convey the context of your request to any third party.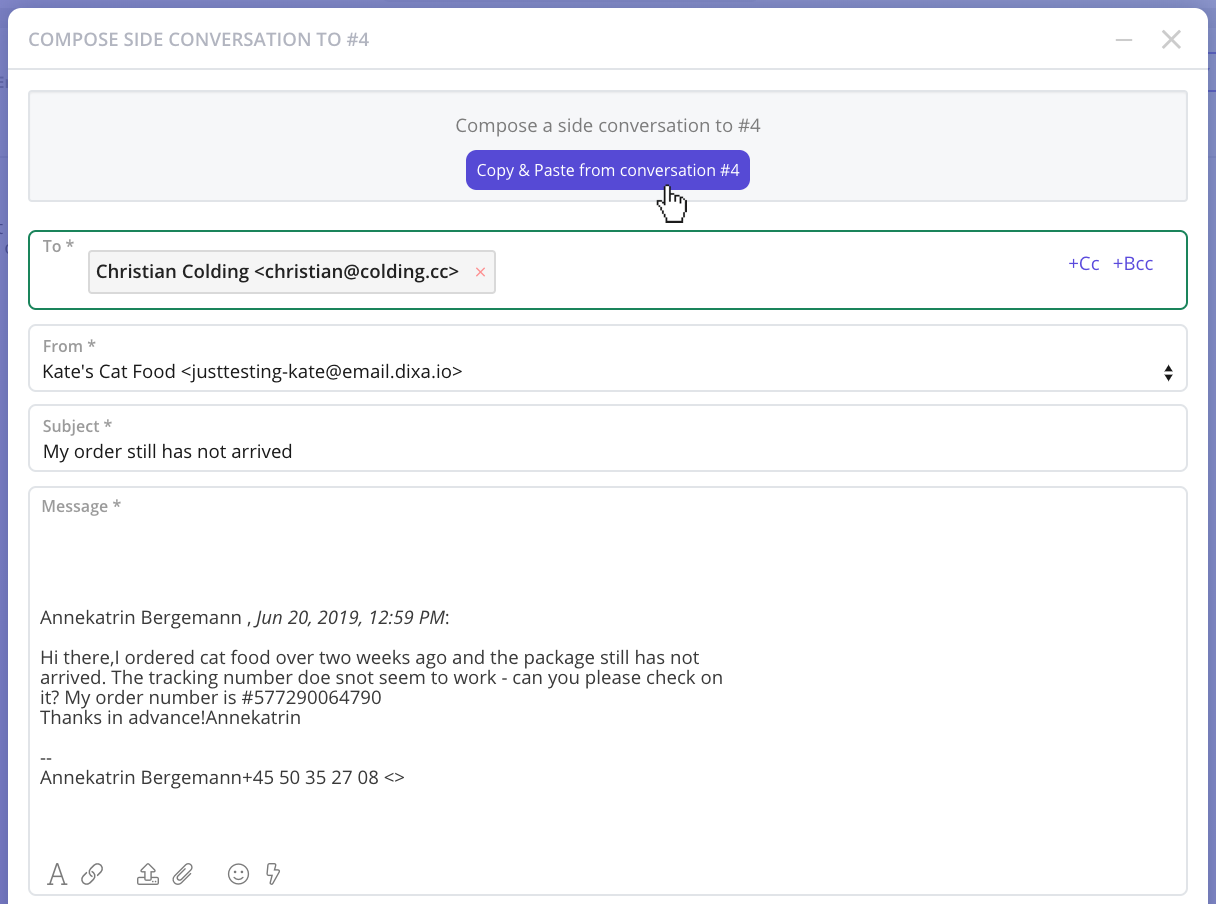 Once you send your Side Conversation, you will always see it attached to the original conversation. This is indicated below the conversation:
This means a Side Conversation is tied back to your conversation with your customer, ensuring it's easy to reach. So, navigating between conversations and Side Conversations is intuitive and quick: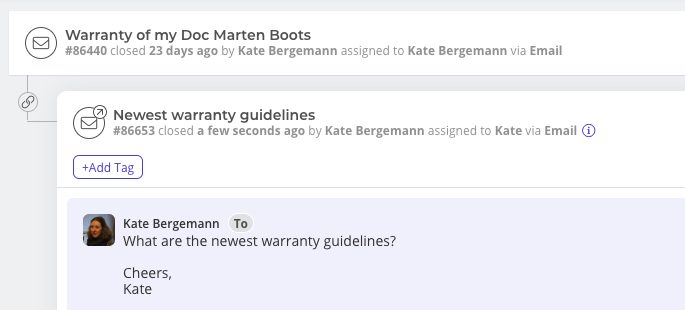 📝 Oh and one more thing: Upgrading "Send transcript"
When you want to send a transcript of a conversation, you can now see the transcript pasted into your new message and add any context needed for the receiver.
For now you cannot see your signature in a transcript but it will be automatically added, so no need to paste it in again.