At the heart of any good relationship is the history that you share.
Today, we start the rollout of the Timeline, which helps you easily get an understanding of your conversation history with each customer. The Timeline will be available on your account within the coming days.
The Timeline lets you:
Get an at-a-glance view of your relationship with each customer. 👀
Understand how often you communicate 🕐
See which channels you usually communicate on 📱💬💌
Easily navigate to recent conversations to gain a better understanding 🤹‍♂
Navigate to all previous conversations 🔚
The new Timeline is available on all conversations and lets you see every conversation you've previously had with each customer across channels, highlighting the most recent conversations. This way you can easily navigate to recent conversations that might be relevant for your current conversation.
But you can also get a quick overview of your entire history with each customer by taking a look at the smaller markers, where each line represents a conversation: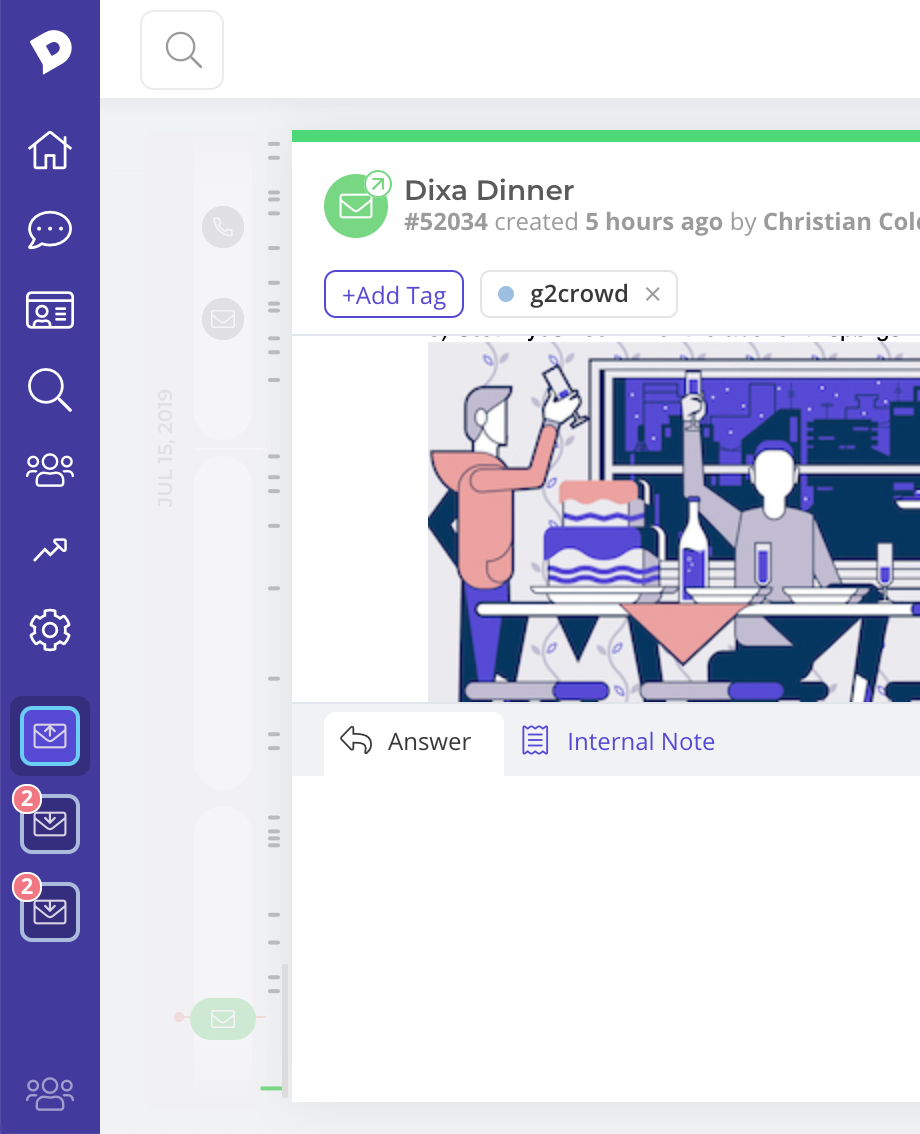 By simply looking at the lines, you can quickly understand if you've ever communicated before and how often you communicate.