💬 Facebook Messenger is live!
Dixa is about being where the customers are. That's why we've added a new channel to the mix: Facebook Messenger!
With the addition of Facebook Messenger, you can answer private messages you receive on your Facebook Page(s) in Dixa as new conversations and prioritize them with your other conversations.
Because we are a channel neutral platform, Facebook Messenger conversations work just like any other conversation in Dixa and include:
Presence

Note: While you can turn on/off Facebook Messenger in presence you still need to setup Facebook Messenger before it works (see setup below).
‍
Offerings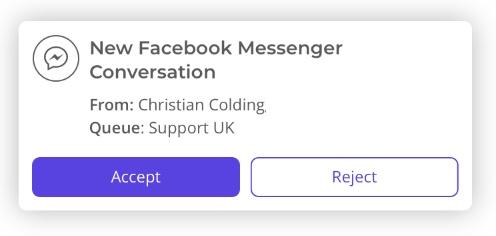 Workload limit

Conversation view
Tags, Notes & More...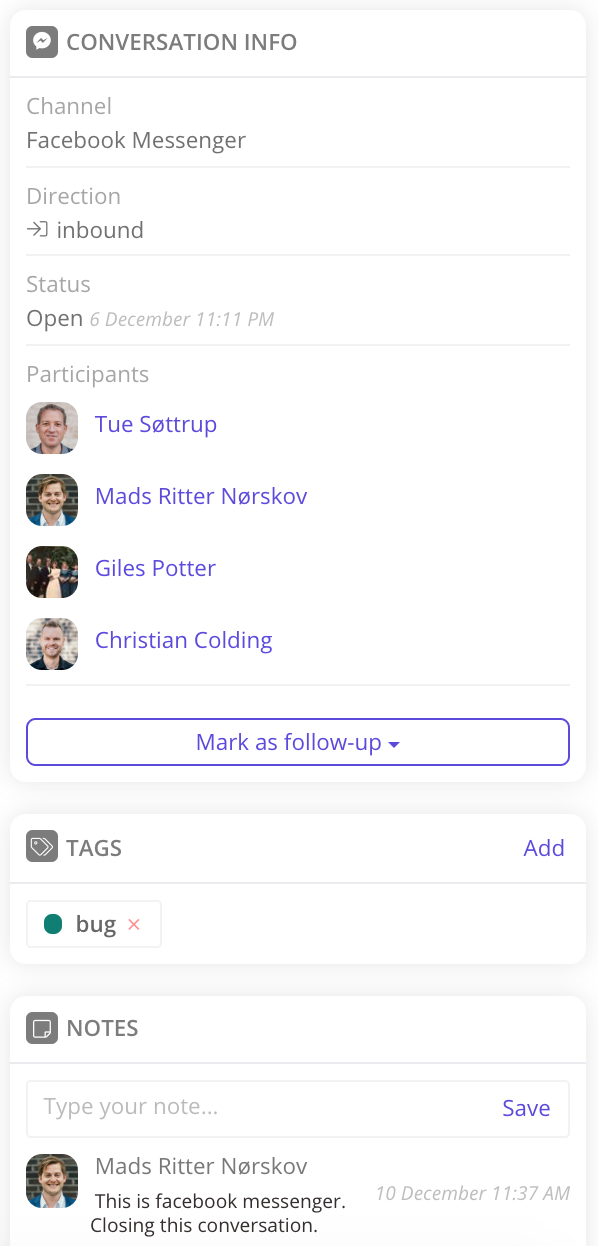 🔎 Filtering
Use all the features you're already used to, like transfer, close, mark as follow-up and sending messages. Oh and we have a neat little Emoji feature too!‍

Setup
You need to setup Facebook Messenger as new channel, which requires a rather advanced flow (thanks to Facebook), which can take some time to complete. You can set it up under Settings > Channels & Routing > Facebook Messenger.
*Facebook Messenger conversations can currently go into a queue, but do not have flow builder options yet. We expect to build these out at a later time.
🔎 Filter on multiple of the same parameter
You can now select multiple of the same parameter when filtering your list of conversations:
‍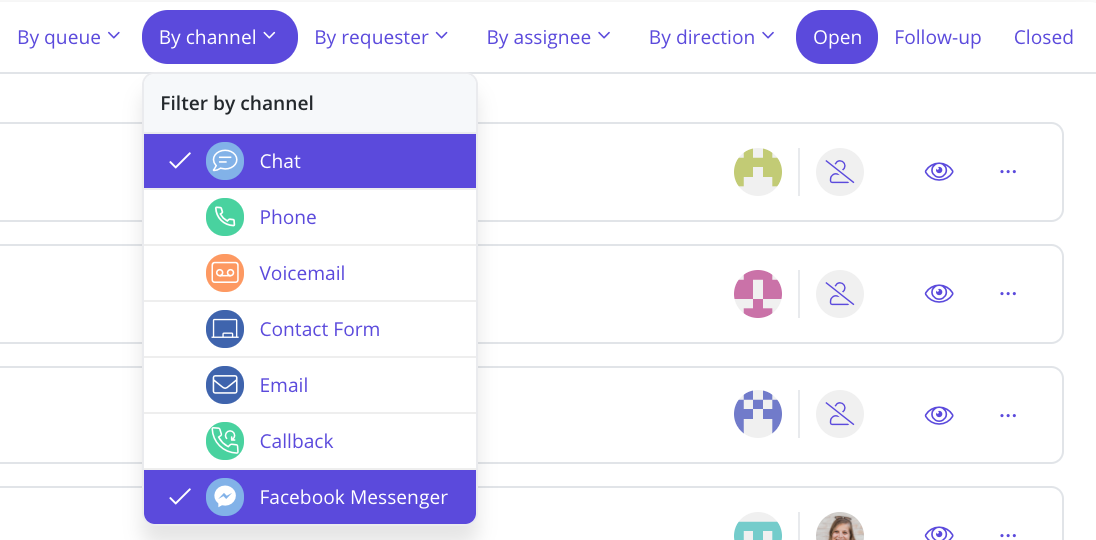 This means that you can, for example, see all Chat and Facebook Conversations that are Open and in multiple Queues. Go ahead, try it out!
‍
🔀 Caller routing
You can now route calls based on the phone number that is calling. This action can be found in your Call Flow editor under Caller routing:
‍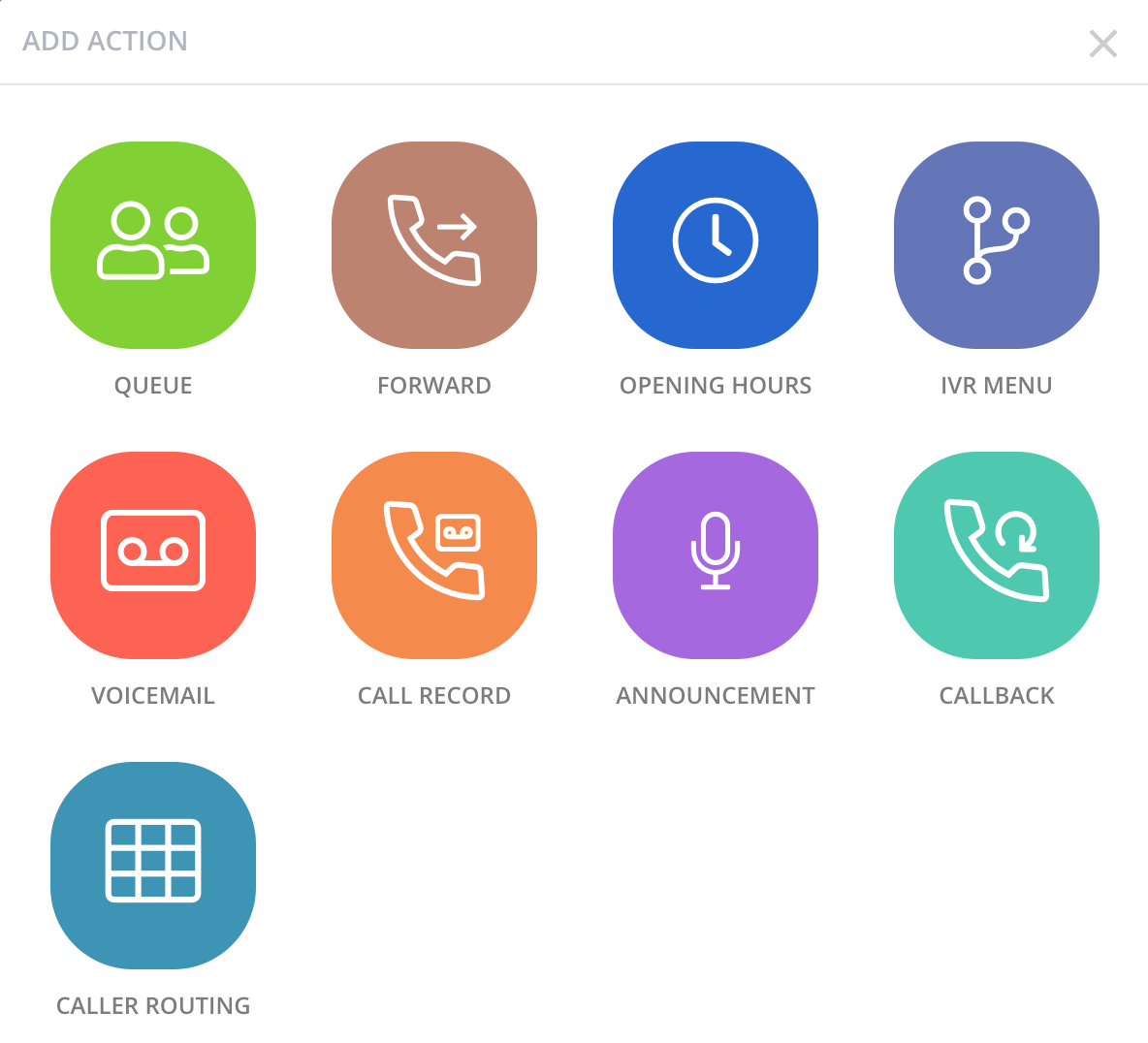 Once selected, you can specify which phone numbers you want to route by: language, country code, city code etc.
‍
‍
In the above example I am specifying the country code for Denmark, Sweden and Norway (aka Scandinavia). After specifying it, you can route based on whether or not it's a match:
‍‍

🚫 Abandoned call offers
You can now offer calls or chats that have been abandoned as new conversations to agents. If a customer is calling or chatting and hangs up or ends the chat before reaching an agent (perhaps because of the wait time), you can offer the abandoned conversations to agents, so they can follow-up with the customer.
You probably won't want to follow-up with every single customer, but rather follow-up with specific customers like your VIP customers. Therefore, you can specify whether you want to offer abandoned conversations by queue: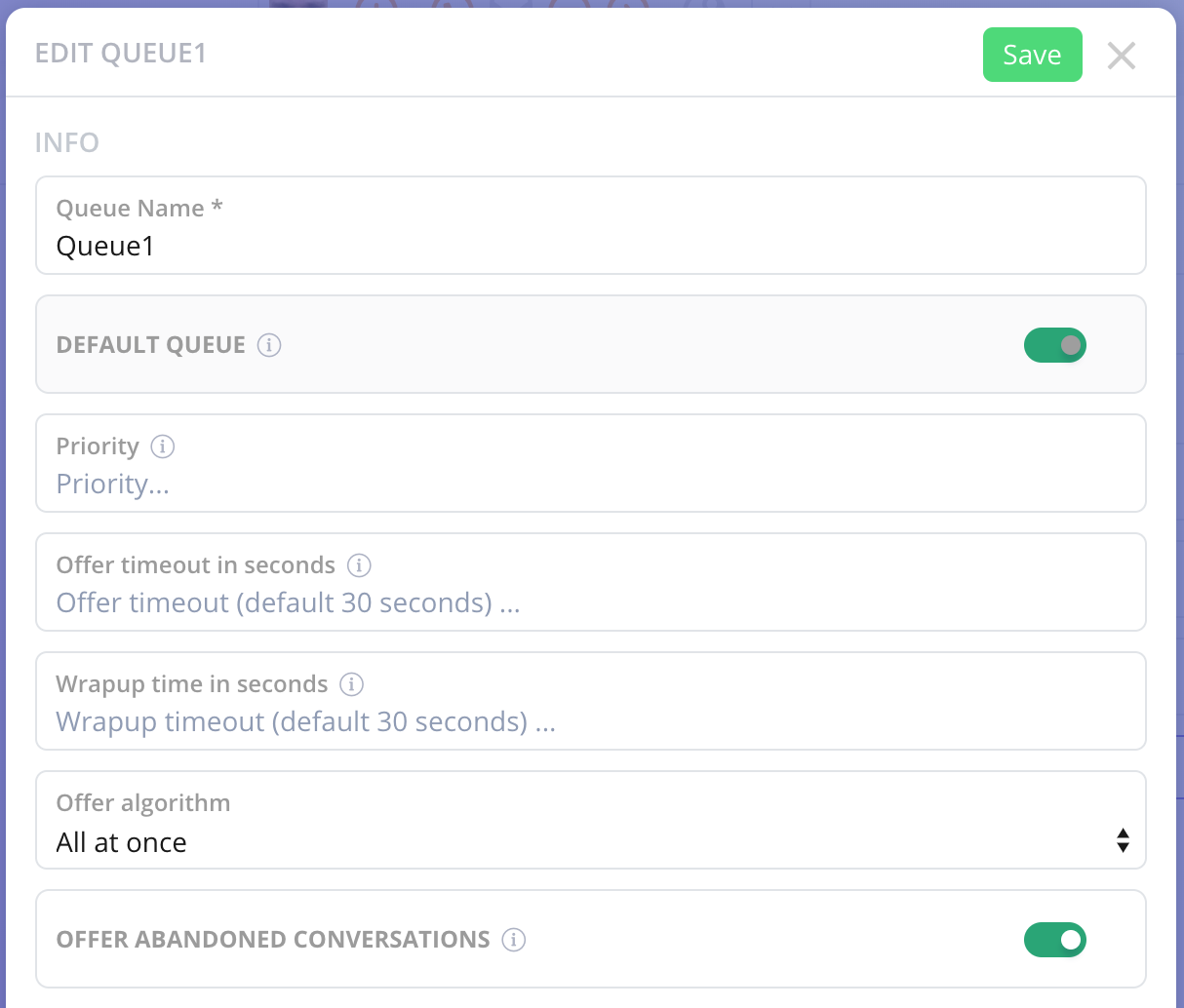 Installing Dixa at Scale
Dixa provides a Microsoft Installer packages (MSI) for IT Administrators to install Dixa for Windows for multiple users. These packages are recommended for customers who need to deploy Dixa on hundreds or thousands of machines. If you don't need to deploy Dixa at large, please use the installer found here.
‍
Who is the MSI installer for:
The MSI installer is best for companies where employees work from their own machine and want Dixa update automatically.
MSI installer features:
Dixa will be installed to %LOCALAPPDATA% folder
Every user maintains their own version of Dixa
Automatic updates are downloaded and installed for each user
No need for maintenance - Dixa will keep itself up-to-date and secure
Dixa will be installed upon user login on Windows
🌟 Improvements
Improvements to German TTS announcements
Removed channel option when creating a new agent
‍
🐞 Squashed Bugs
Fixed auto-update feature in Desktop app
Busylight no longer turns off when rejecting an offer while on a call
Error regarding receiving offers upon login has been resolved
Placement of the typing indicator in agent interface has been fixed
Reporting of online agents for each queue in dashboard now reflect the correct number
Show all online agents for all channels, regardless if the channel is being used by the channel.
When making an assisted transfer, we now show a new notification while the receiver is responding to the call. In that notification it will only be possible to click "Take back" to prevent the end-user ending up in limbo if the call gets transferred prematurely. When the receiver responds, the complete transfer button will appear in a new notification.
Issue relating to spell checker in the Desktop App for Mac regarding detection of system language has been resolved
Added a validation error when a facebook messenger message is over the char limit (2000)