All agents now also have access to the Team page 👨‍👩‍👧‍👦 (while previously this was only accessible to users with the Administrator role). Here you can see what other agents are working on and mark specific agents as favourites. This is great if you are a larger organisation and you want to keep track of specific people or only see your team.
To mark an agent as favorite, you click the star next to agent. This will place the agent at the top of the list as your personal favorite: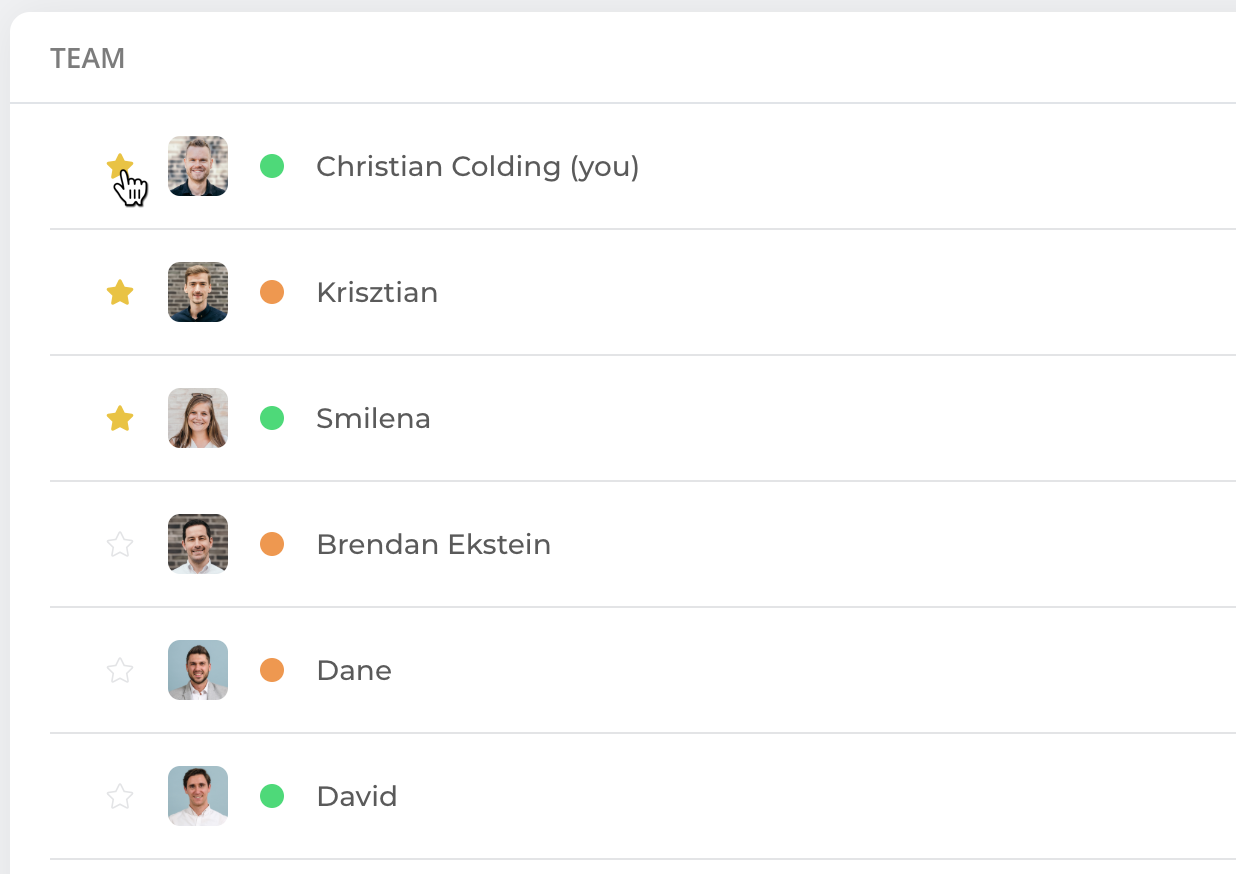 If you only want to see a list of your favorite agents you can click the drop-down at the top right and change to Favorites only: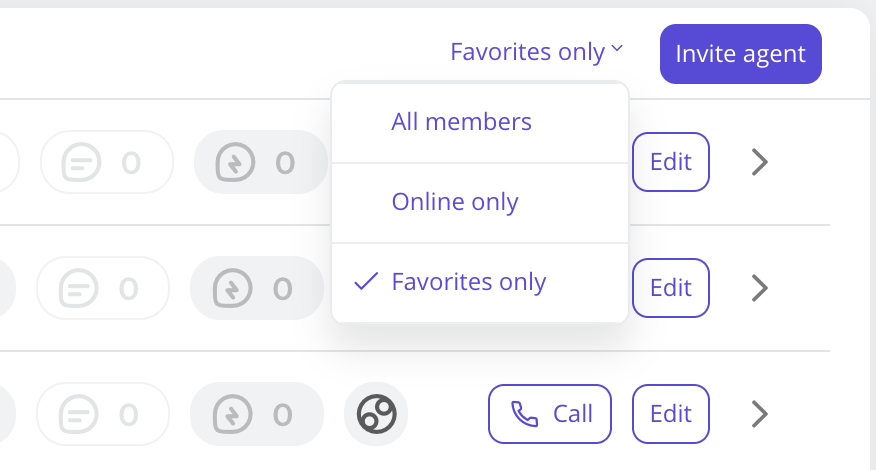 Favorites are personal, so each individual agent can mark their own favorites. Please note that favorites are saved on your computer, so if you switch to another computer you will need to mark your favorites again.