Categories are now groups for tags. In this release we've created a new hierarchy to better help your team build a shareable taxonomy. Don't be confused by the relationship between tags and categories again!
Our tags feature is where you can maintain both your categories, and their tags. Arrange your tags easily by dragging and dropping them in the correct categories. Like all our features in Epiphany, your team can collaborate in real time on your tags to build a commonly understood taxonomy for your project.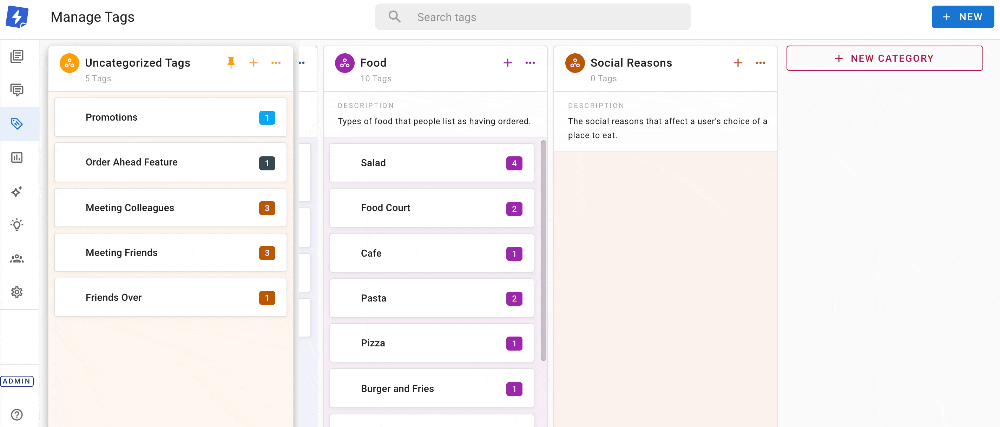 You can find out more about Tags here.
Claire Seah
Product Designer