We've completely upgraded our project workflows — now the projects can be automatically moved through the stages. The assignees just need to complete all the tasks. So, what has exactly been changed?
Milestones can now be linked to the tasks, and — if all of them are completed — the milestone is reached. Hence, when all the milestones are reached, the project will be moved to another stage.
The project workflow editing page is now displayed as a kanban board. It lets you see right away what project workflow kanban board will look like. Adding milestones and tasks is now even simpler. The project work breakdown has now clearer visual representation and much easier to edit.
We are really delighted to introduce you a new milestone page. Now it displays a list of tasks, as well as a lot of useful additional info (completion date, assignee, links to the project) and even comments from your team members.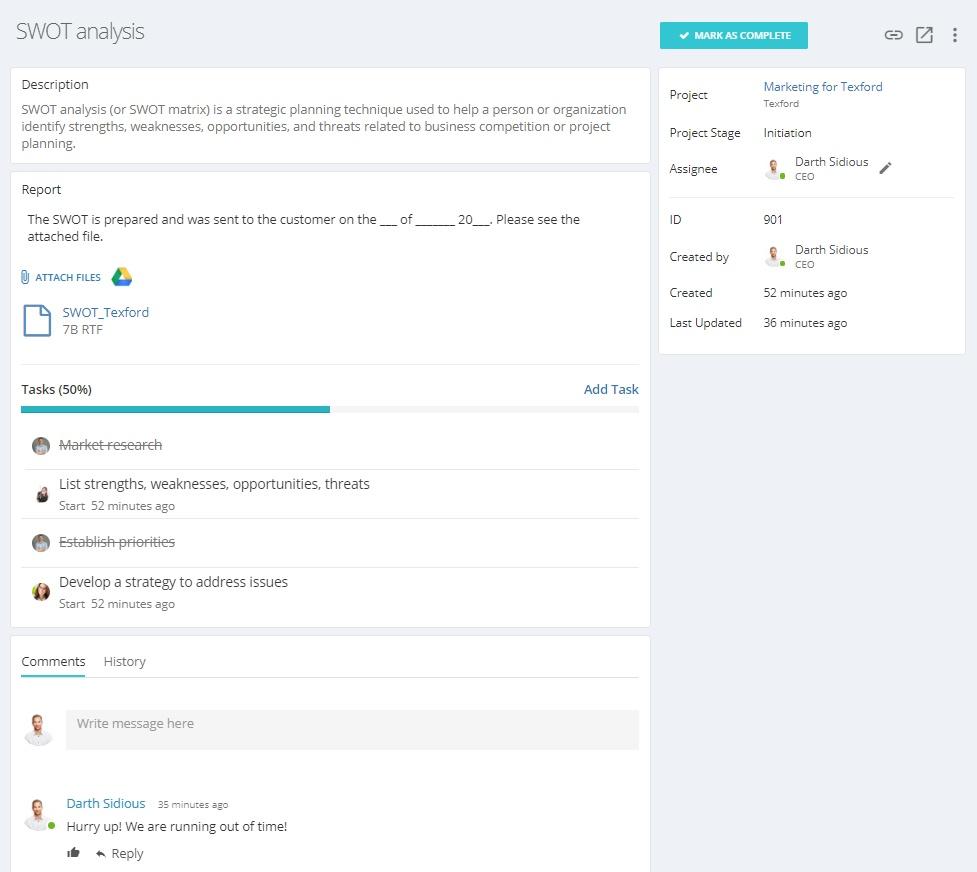 Oh, and one more thing:
You can now select a project manager as a task assignee or owner in the project workflow. It will be automatically substituted by the relevant person in each project created by this project workflow.
P.S. You can now link a task to a stage or even a project milestone from the task page in the "Links" section.
Find out more how to set your project workflow in our Knowledge Base.