It's time we share some recent, notable product updates! Today they're with a special emphasis on improving the usability and capabilities of the Tasks module. Now you can view your assignments right from the Tasks module in multiple ways — GTD to-do list, kanban board, list.
The to-do list section helps you to focus on what's important at a given time. We've cleaned it up a bit and left only the most relevant folders to simplify the management of your current tasks.
We've also improved the way you can handle your tasks right from the to-do list. From now on, you can:
change the priority and add collaborators without opening the task;
go to a page of the related project, opportunity, workspace;
assign a person to the task right away when creating a task via the task quick add;
see if the task has a comment and how many of them;
instantly find the necessary task using the search box.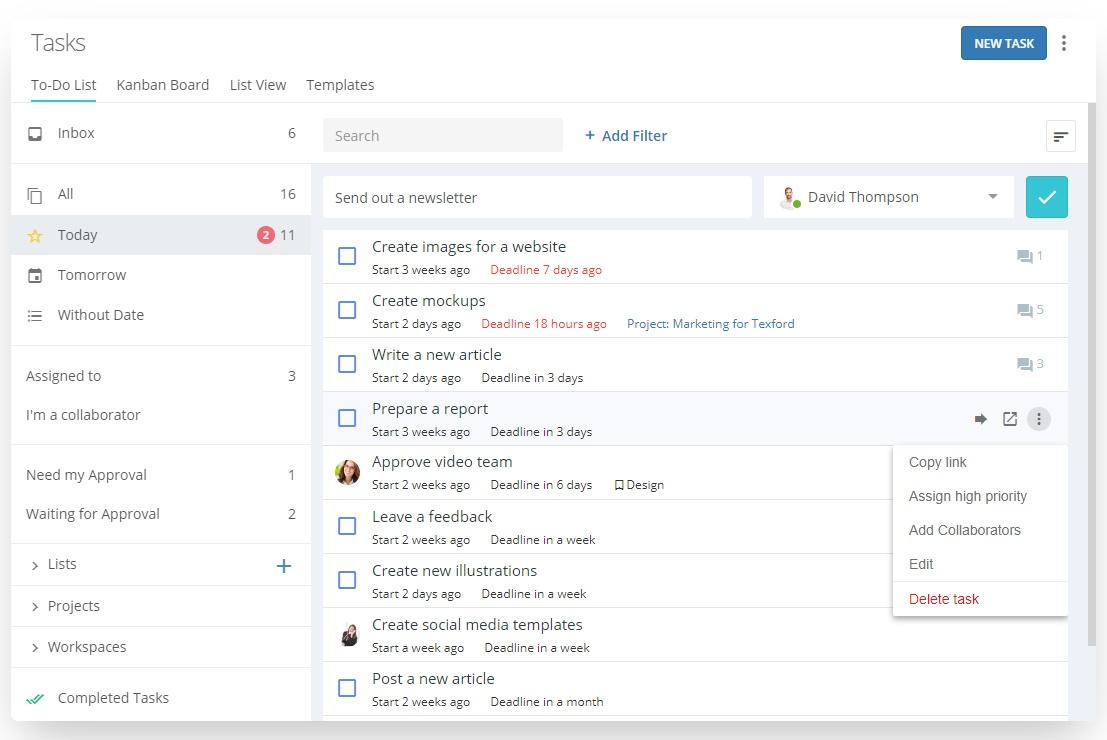 Kanban Board gives you a clear overview of all your current tasks and their states. By the way, if you're the Tasks module admin, you can see the tasks of the entire team there. The board makes it easy to view deadlines, priorities, and overall work progress. If you use multiple custom workflows for tasks, you can instantly switch between them and get an clear visual representation of your work.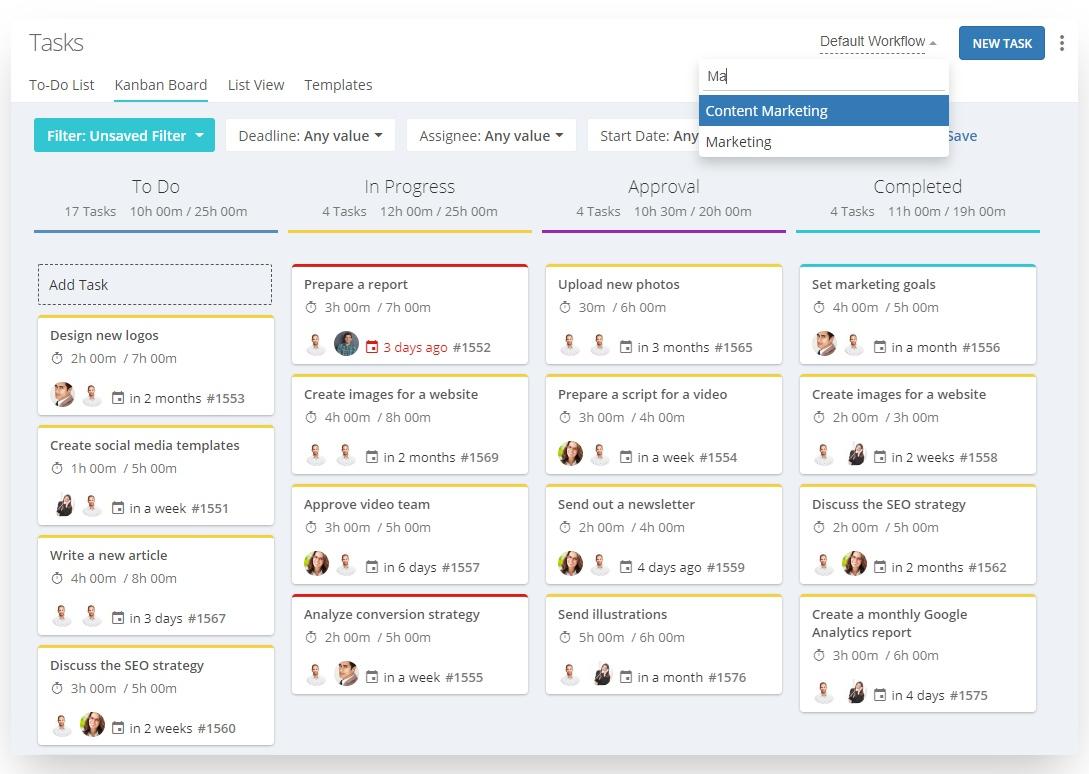 The Task List allows you to customize columns. We also recommend using this section to bulk edit and delete tasks.
The Templates section brings together all task templates including the templates for recurring tasks. Use the button in the top right corner to switch between your own and your team's templates.
New Filters
Filters are now available in all sections of the Tasks module to easily search for tasks by the specified parameters. We have added filters by projects, collaborators, workspaces. Now it will be simpler for you to manage the tasks you are involved in.
Other improvements
You can now relate an estimate to any opportunity you need.
When connecting email via IMAP, you can now apply custom settings for outgoing messages (SMTP).
Due to popular demand, we've removed the irritating 🙈 red color from the events in the Calendar.
Read More