Due to the popular demand, we've finally added the CSV-import option to the "Money" section. Say goodbye to manually entering the financial data, and save yourself some time. Now you can quickly and easily upload payments, expenses and transfers to manage your money in one single place. You can find a step-by-step instruction in our Knowledge Base.
🔸 In projects, you can now indicate a contact alongside a company when choosing a client. It means that you no longer have to create a separate custom field to display the contact person for that organization.
🔸 Several users have already noticed that the main tab of the project record has also changed, in particular, the section with the stages and milestones. With the yellow triangle sign, the teammate immediately sees if the closed stage has unchecked milestones. If the current stage is colored blue, it contains uncompleted milestones. When all project milestones are accomplished, the progress bar will turn turquoise.
🔸 If you manage finances for the projects, the Main tab may look rather cluttered. We decided to let you choose whether you want to display finances on the main page or only in the "Finance" section. All you need to do is go to the System Settings > Projects and check (or uncheck) the appropriate option.
🔸 When you create a customer from an opportunity or a project, you can now immediately identify the assignee. As a result, your teammates with the "Employee" access level to the CRM module will always be able to enter the information to the records of their clients.
🔸 You can now display the "Last comment" column in the Invoices to discover the latest information in a few seconds without going into each invoice separately.
🔸 In the settings of the email account in the "Folder Preferences" section, you can now determine in which folder the deleted messages should be moved.
🔸 We've also made some improvements to the invoice custom templates. You can now choose to include the currency symbol alongside the amount instead of the currency code.
🔸 In the mobile app, the project record and the list of projects have also been improved and redesigned. Now they're more intuitive and provide faster access to all of the information that matter the most to you.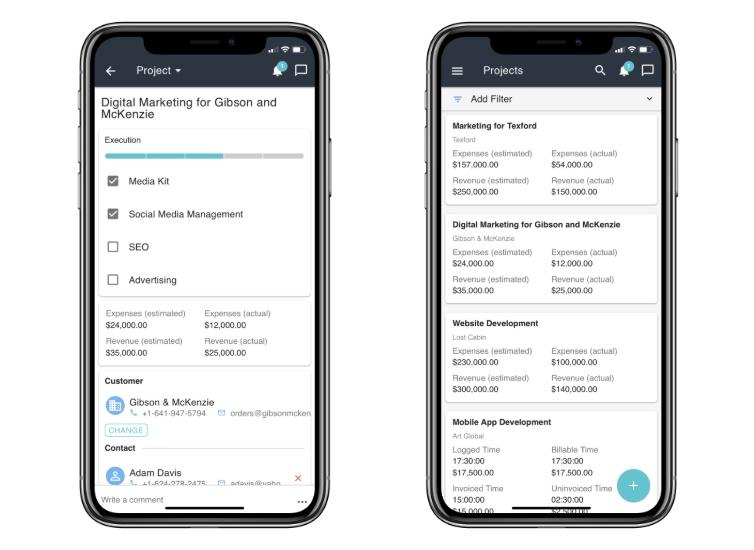 That's not all ... Stay tuned for more news as one of the most requested features is just around the corner 🎁