Here's another round of product updates, with a special emphasis on improving the capabilities of the Automation:
Make Your Rules More Flexible With Conditions
When creating a new automation rule, you can now choose certain conditions that must be met so your action will be performed. For instance, your automation rule will run only if the opportunity's value is greater than $10.000. In Flowlu, you can combine multiple conditions to make your automation rules more selective.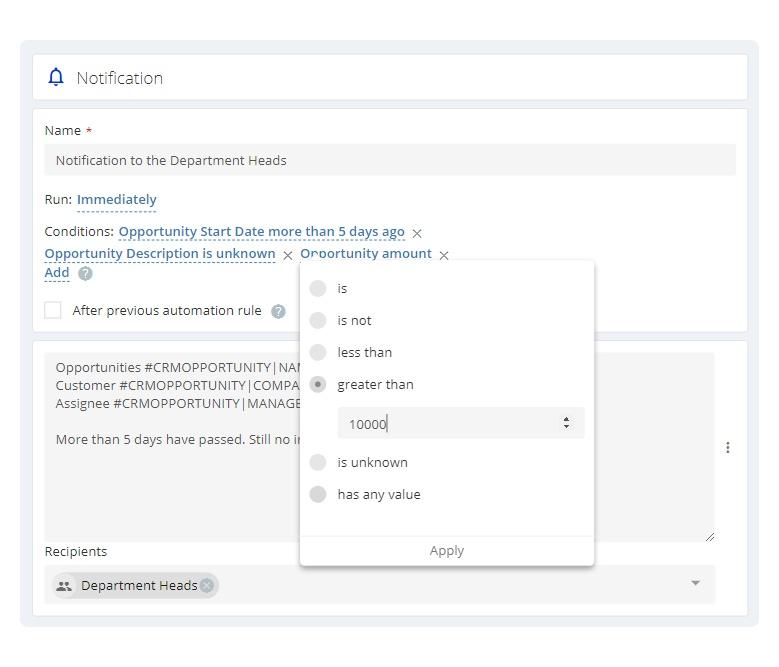 Now the whole automation rule process takes four simple steps:
✔️ Select the action that will be performed automatically.
✔️Add time criteria to trigger the rule.
✔️Set up conditions.
✔️ Enjoy your effortless work.
Enhanced Automation Capabilities
We're excited to announce the release of three additional automation actions so you can save yourself more time, improve efficiency and concentrate on things that make your business grow. With Flowlu's automation, you can now send an email to the customer when its associated opportunity has moved into a specific stage in your sales funnel. You can also create a new project or update opportunity's fields when the opportunity changes the stage and all the specified conditions are met.
New automation actions support variables to automatically place data provided in an opportunity. For example, using the variables, you can send an email to the customer with the opportunity name as a subject.
New Applications for Automation Rules include:
Onboarding of a new customer by creating a series of personalized email messages for each stage.

Notification

a specific sales rep if the opportunity's value is greater than $50.000.
Creating a new project by the opportunity if it is moved to the Closing stage.
And much more.
Automation rules help you to follow a clear, predefined workflow effortlessly. It lets your team save a significant amount of time, automate manual work, reduce errors, and have more time to focus on customer work.
Updated Workspaces for Effective Collaboration
Our workspaces have been significantly redesigned and streamlined. We've made this module faster and easier to use. What else? Tasks can now be displayed as a kanban board which helps you gain a clear overview of your task progress within the workspace. The user roles are now available in the workspace, so you no longer have to set up permissions for each user separately. For example, you can add all sales reps to the Sales Department workspace with one click, and all key information will be in a single place.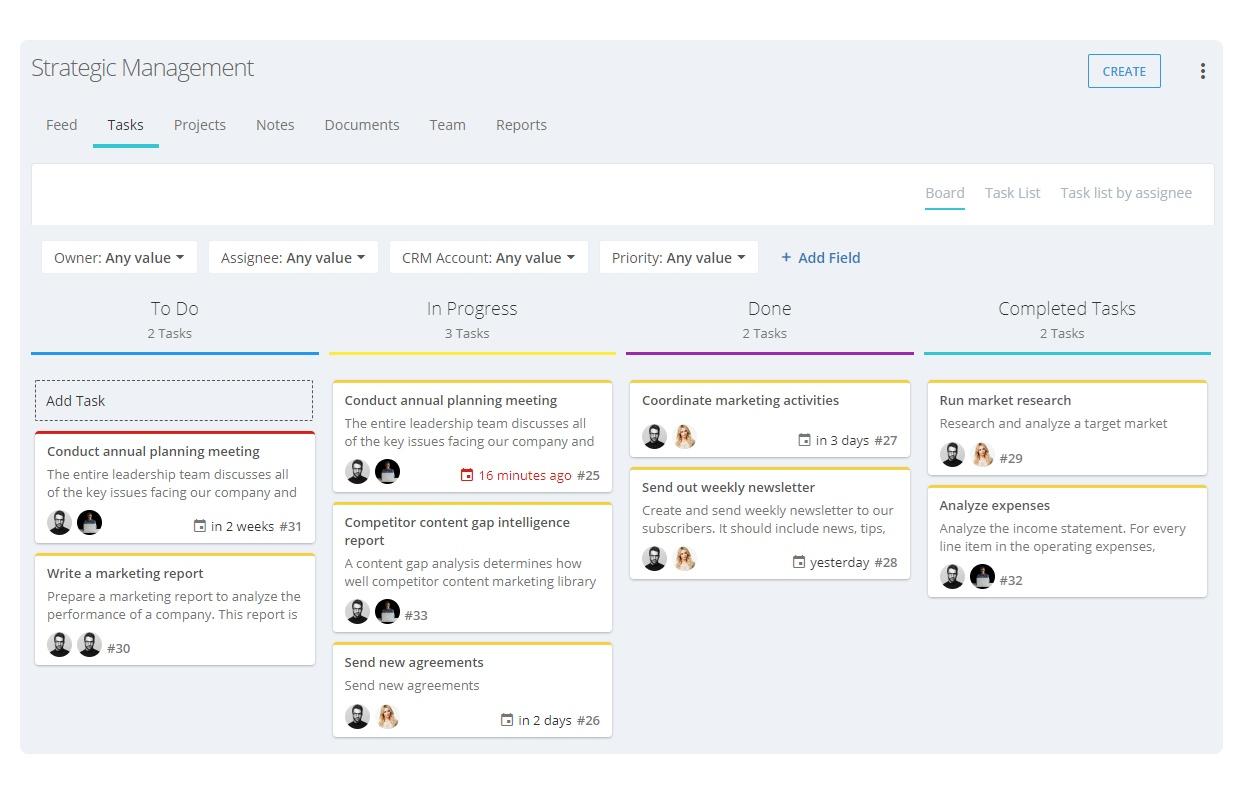 If you have any thoughts or suggestions on what Flowlu future automation rules should do, please share your feedback via the live chat. We'd love to learn more about the things you want to accomplish with our automation features.