This is finally happening...You can now hide individual CRM contacts and organizations from other teammates/sales reps/etc. and ensure the privacy of your client database. We've just added an option to allow users with the Employee access level to see only those contacts and organizations they're assigned to (owners).
CRM module administrators are still able to see and edit all the CRM records. The account admins can configure this option to make contacts and organizations private by going to the System Settings → CRM → Main Settings.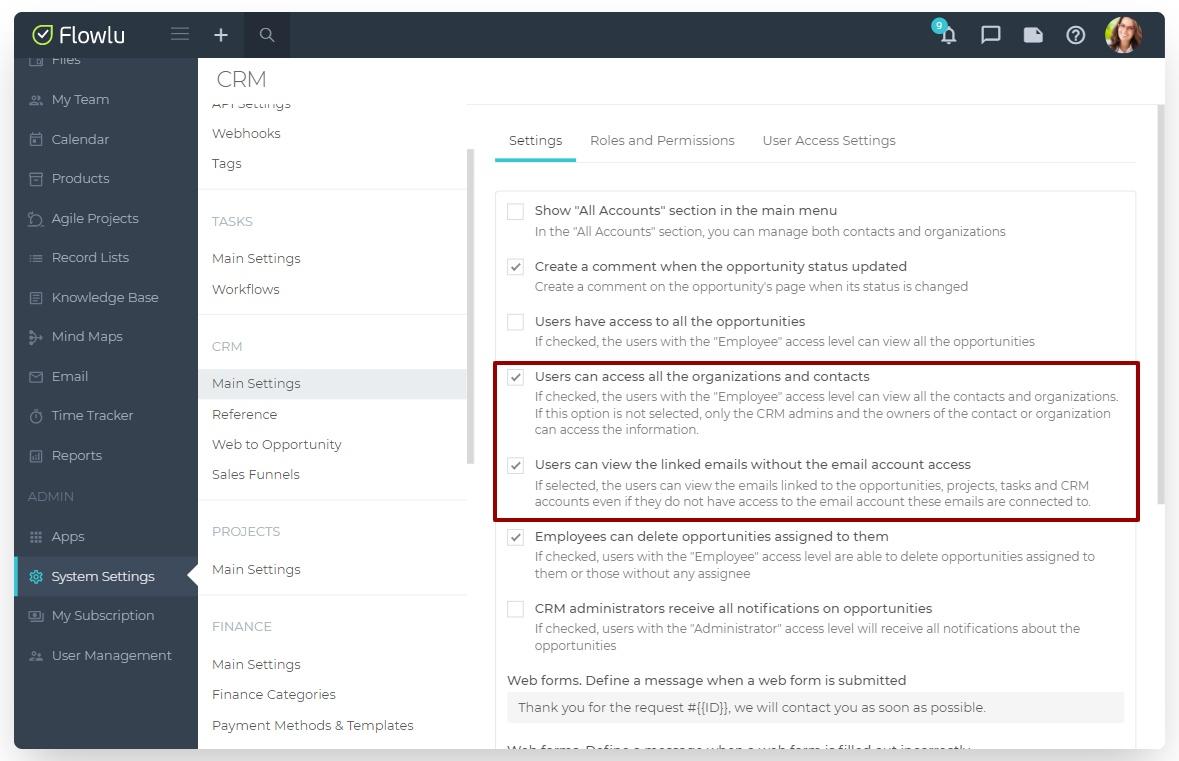 One more thing: you can now disable your users from seeing emails connected to projects, tasks, opportunities and CRM accounts. From now on, no need to worry that your colleagues will read something they are not supposed to. On the contrary, if this option is selected, the users will be able to view the emails linked to specific objects even if they cannot access the email account connected.