We're excited to announce that we've given the opportunity record a major upgrade. The new design and features make the opportunity more delightful to use and bring more context to customer management. This product update is going to simplify your opportunity management and accelerate sales productivity. Here are some of the most notable changes: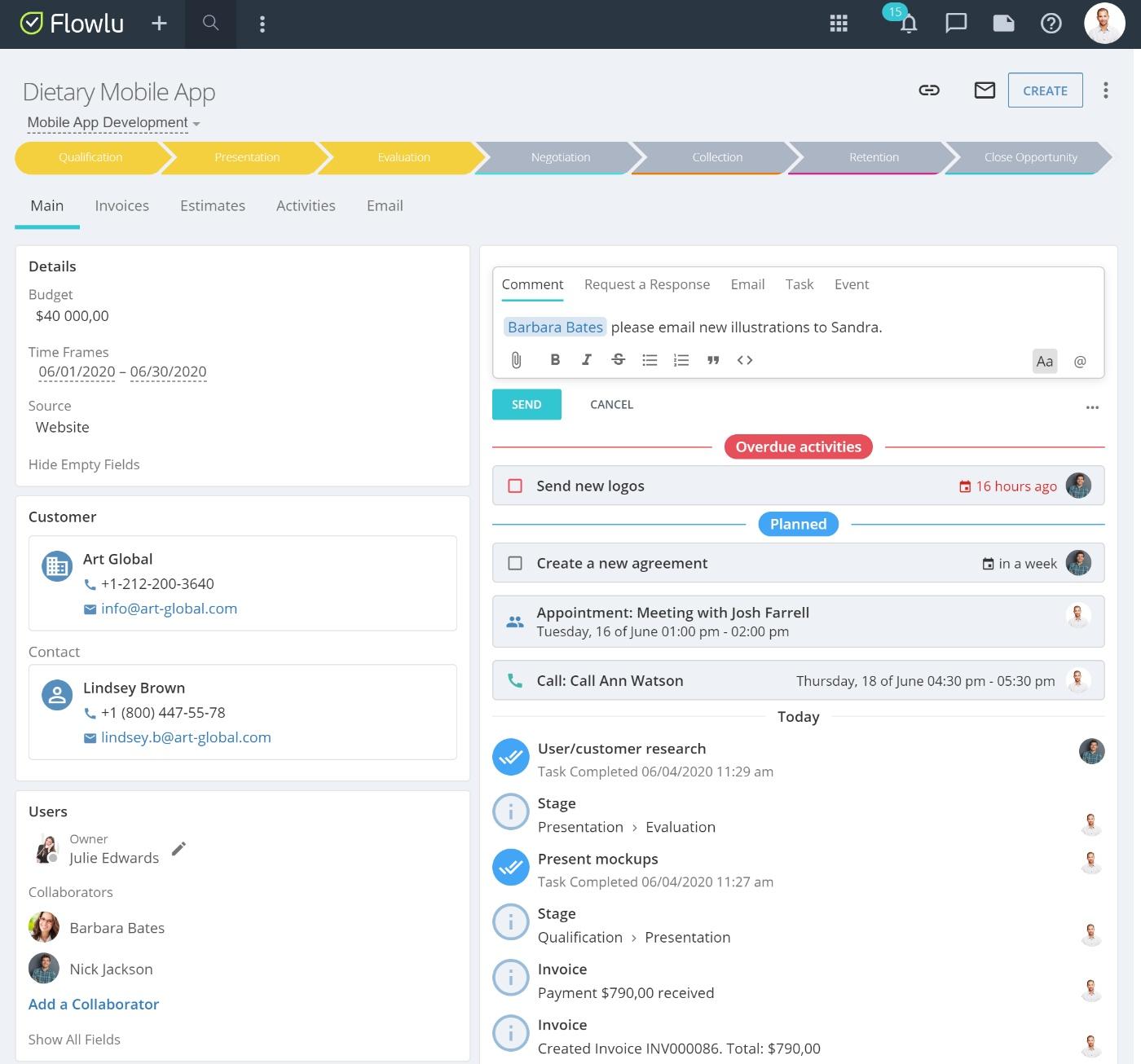 Redesigned Opportunity Record
In the past, due to the two different view types, the opportunity looked a bit cluttered. With our redesign, it got a simpler interface and now looks like a contact or organization record with separate sections. You can now easily track all client information and interaction — issued invoices and estimates, scheduled tasks and events, sent emails and stage updates.
Activity Feed
Now all past and upcoming activities from your opportunity process are logged at one single spot. The feed shows activities relating to the opportunity chronologically, with the latest activity at the top. You can learn key information any time and evaluate your sales processes, e.g. what is planned to do, what has already been done, stage or assignee updates, etc. All overdue activities are shown at the top of the feed, therefore, the manager can efficiently prioritize next steps. You can create a new task, schedule an event or send an email from the feed within seconds.
Opportunity Collaborators
From now on, you can finally add collaborators to your opportunity to manage one opportunity with your teammates. Choose one manager as a responsible person and assign other colleagues as collaborators to let them stay informed on changes. The collaborators can view the opportunity, discuss important details in comments, and receive notifications when the opportunity is updated.
Extra: Many users have asked us to add an option, with which they could prevent teammates from deleting their opportunities. So now you can prohibit the deletion of opportunities to all users with "Employee" access right in the CRM settings.