We've taken CRM to a whole new level to let you automate repetitive actions, reduce errors and simplify your processes. Meet the brand-new automation rules! With the automation rules, there is no need to manually set the follow-up tasks, or ask a teammate to create a new project when the opportunity is won. Instead, you can set up Flowlu to run your processes automatically, ensuring no crucial steps are missed so you and your colleagues can focus on what matters.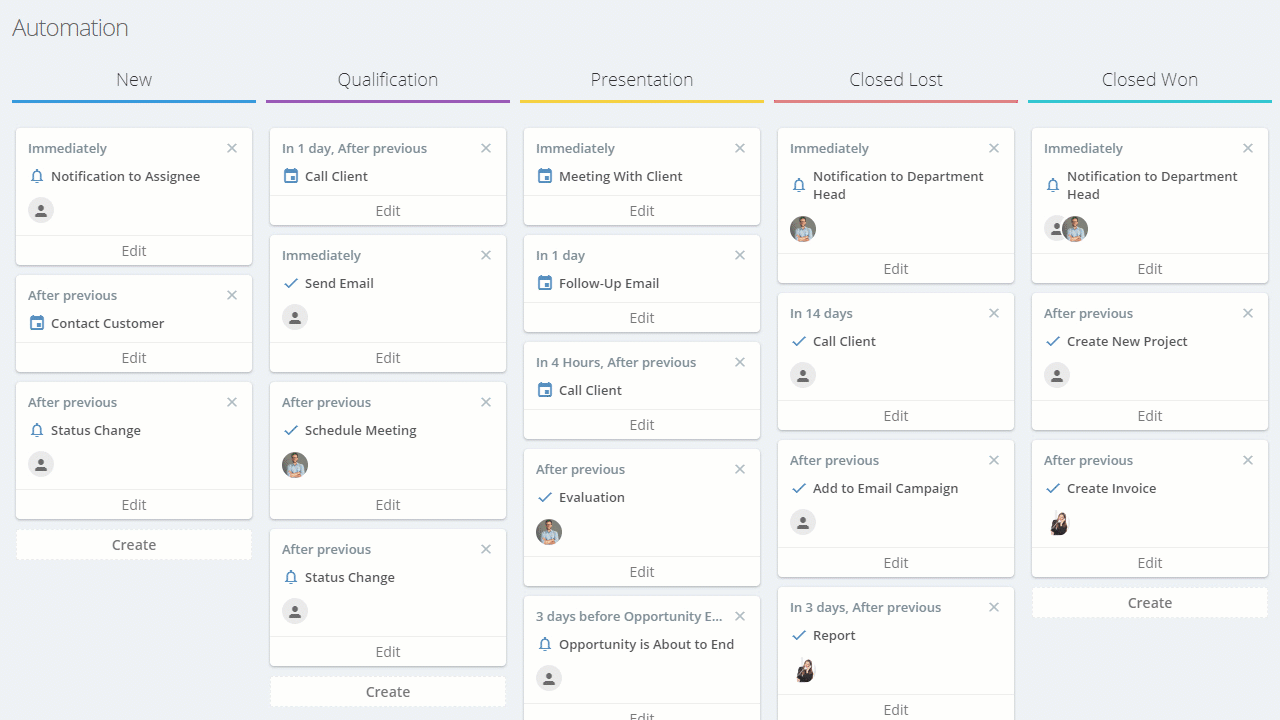 What is an automation rule? When an opportunity's stage changes, this triggers the execution of an automation rule which includes things like creating tasks, sending notifications or scheduling events. The automation rules allow you to build scenarios for your opportunities and let your business run itself.
Setting up an automation rule is super easy and doesn't involve coding. With automation, you can work smarter and automate the whole customer journey, from lead to order. Rely on automation to distribute tasks or schedule events for your team so that your sales reps always have complete clarity on what the next action is.
In each opportunity's record, you can see the workflow of a particular opportunity and instantly determine what actions have already been performed and what is planned to be done.
Examples include:
When a new opportunity is created, the salesperson is automatically assigned the task to email the lead with the deadline in 10 minutes.
Once the task is completed, a meeting or a phone call is scheduled.
When you move the opportunity to the "Evaluation" stage, after 3 days, a follow-up task is created for a representative to check in with the contact.
If the opportunity is moved to the "Lost" stage, the head of sales receives a notification that the $30.000 opportunity is lost.
... and so many more options. You can automate any task or process with a few clicks — the use cases are endless.
Want to learn how to set up automation? Check out our Knowledge base.
New Saved Filters and Simplified Sales Funnel Management
In addition to automation, we've updated our Opportunity board. You can now create a sales funnel right on the kanban board — add new stages, edit or delete unnecessary ones, or change their sequence. No need to go into the system settings anymore!
Do your sales reps need to see only the opportunities with activities planned for today? Do you need to view all opportunities that have no scheduled tasks or events at all? Or, want to see the opportunities with overdue activities solely? You can do all of that with new saved filters. Easily determine what requires your attention most in just one single click.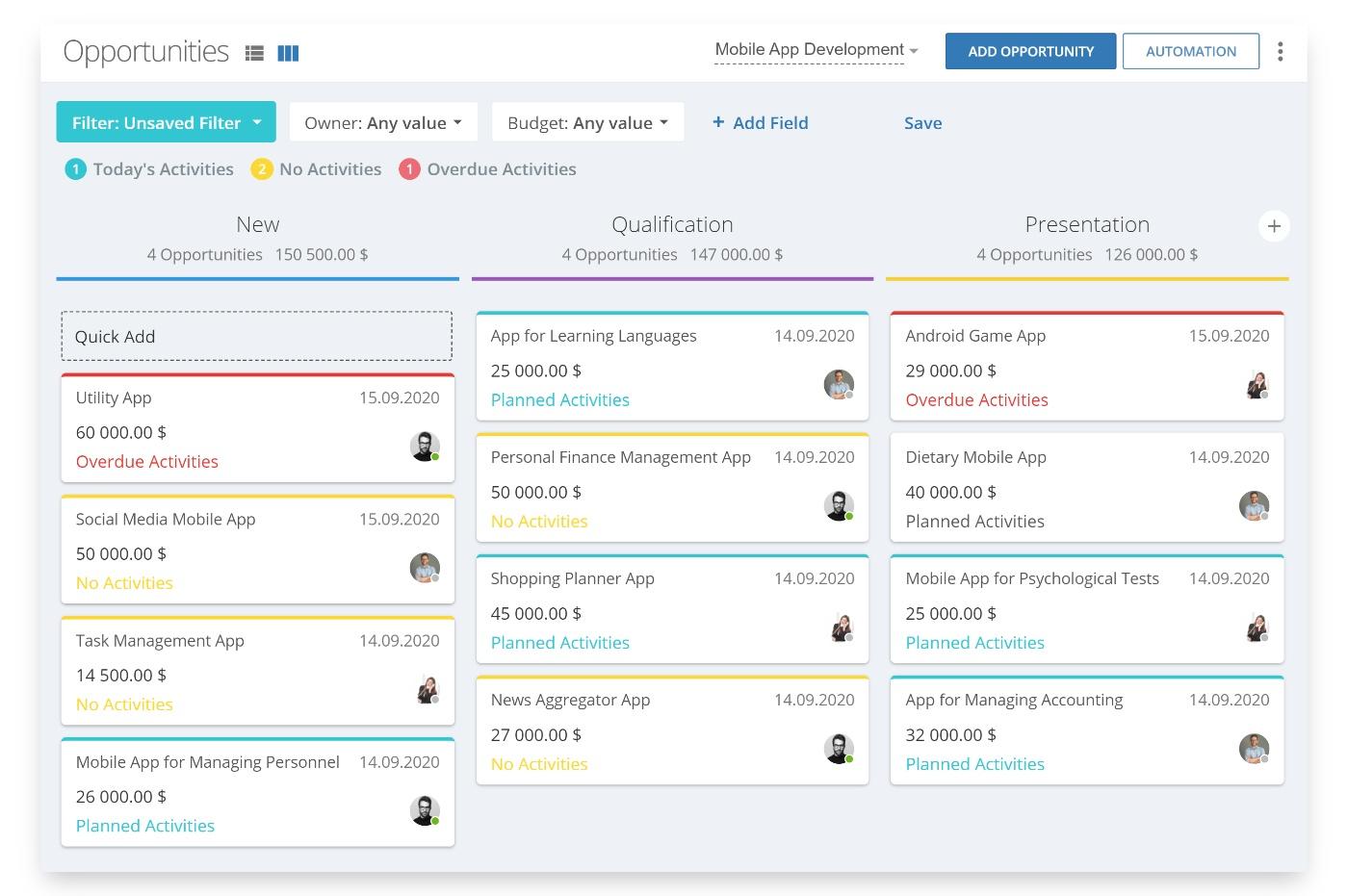 P.S. Love the new update? We would appreciate it if you shared your experience in a quick review on Capterra 😍