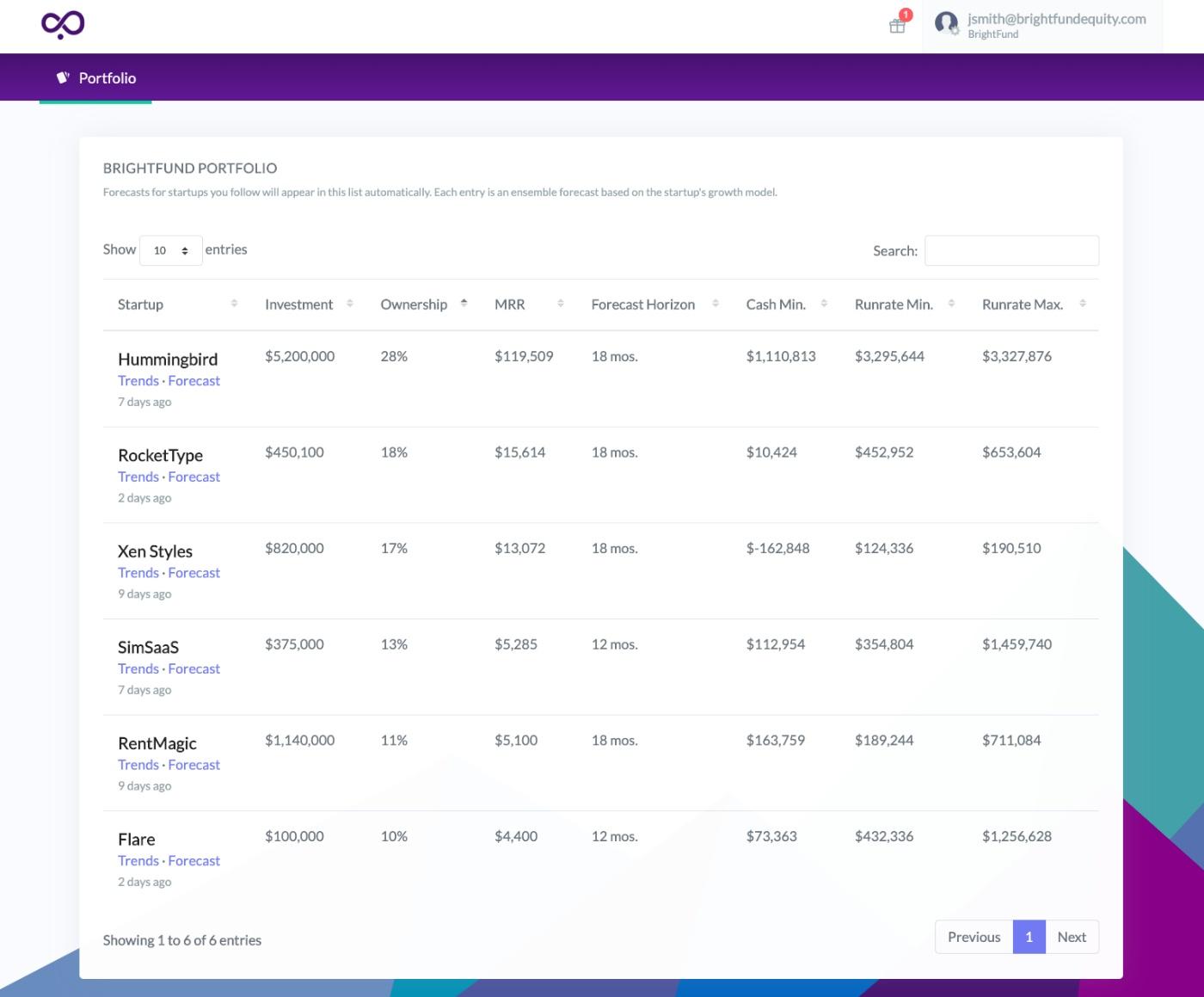 SimSaaS provides operational forecasting for founders by extending their KPI's and flowing those into a CFO-grade financial model. As a result, it's also a great place for investors to add value to their portfolio companies through zero-effort access to latest metrics and consistently-formatted (and comparable) forecasts for the startups they support.
This view is enabled through double-opt in request/approval. The time and effort saved on swapping files and basic data sharing is already being used by investors to help startups identify bottlenecks and patterns in their businesses -- areas of potential leverage. This mode also shows the founder assumptions that went into the forecast.
The investor mode in SimSaaS is still in private beta. If you'd be interested in joining the group, let us know by leaving a comment or connecting over our website chat!