The earlier version of the model used a rough estimate of $500/mo. per employee to estimate spend on external SaaS tools and vendors.
While better to estimate high than low, this needed refinement. Thankfully, the folks over at Blissfully publish an annual report that provides average cost of SaaS per employee annually, organized by company size!
Which means your forecasts now contain a more accurate "Vendor" expenses bucket (the orange portion of the stacked bar chart here):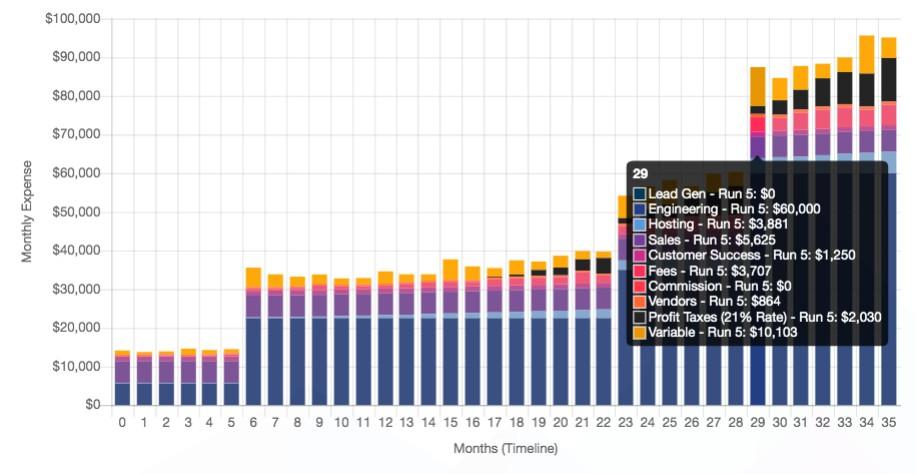 This expense forecasting improvement applies to all forecasts at all subscription levels, free and paid.