Expansion revenue is a beautiful thing. And for many SaaS companies, it's the source of inevitable, compounding rewards. Though small when a startup is beginning, the lift created by expansion, manifested as a growing ARPU--or average revenue per user (or customer), can become a major source of revenue.
As such, it only made sense for ARPU to be leveraged in the SimSaaS model ... and now it is!
Founders with a metrics provider will have this new intelligence auto-infused into their forecasts. For those without, ARPU can be set manually. The benefit of a metrics-powered ARPU is taking advantage of a trend: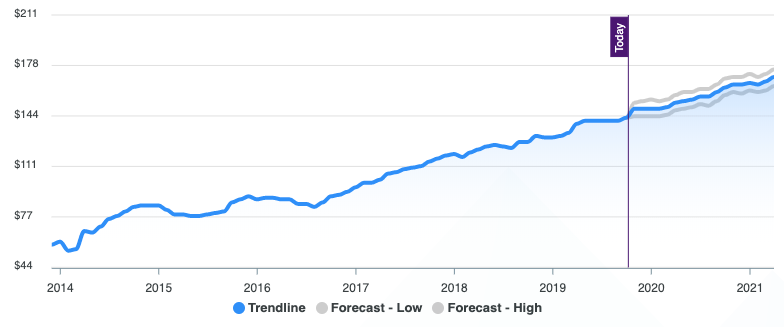 The positive trend will be fed into the simulator, causing expansion revenue to occur well into 2021 (in this case, the startup has had a strong expansion trend for years!).
This release includes other goodies, like an improved slider UI for creating growth plans. All of the adjustments now remind you of your Baseline values, and include a reset for undoing any changes. Exploring the levers of your business has never been more fun, or safer. :-)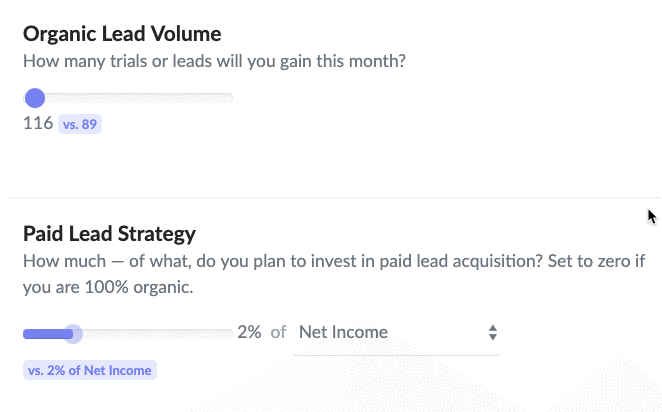 Lastly, this release provides a much-improved view of changes when viewed in the context of a growth plan page, several bug fixes, and some technical debt removal which you can't appreciate now, but will eventually.
With this release, the free version is feature complete and nearly ready for prime time later this month. Our focus now shifts to premium features. What do you want? Let us know!