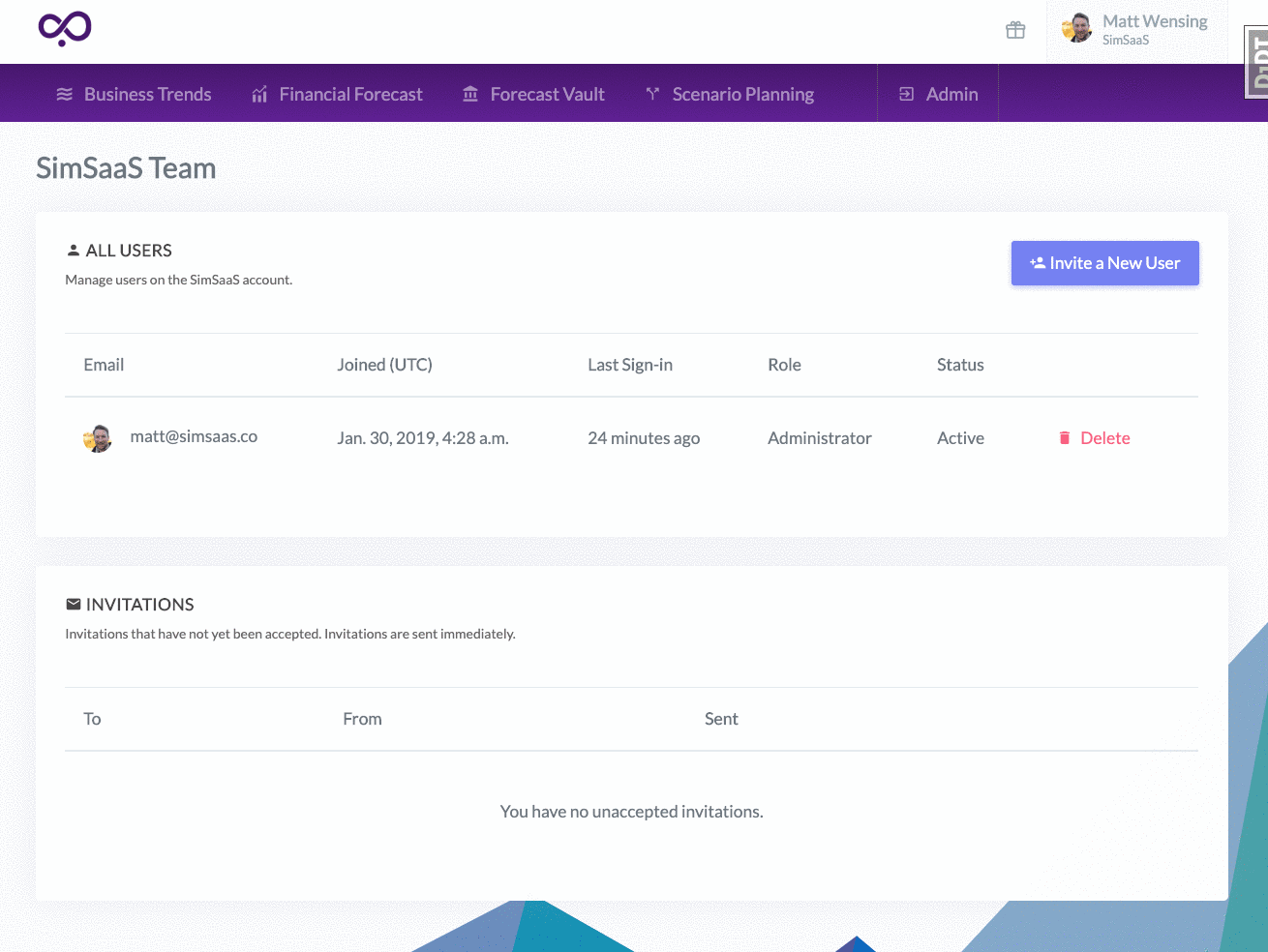 We're excited to share that SimSaaS accounts now support the addition of team members at your domain.
This is the first taste of a collaboration theme that will grow more visible in the product. For now, all team members are administrators that can view, refresh, run, and edit forecasts. In the future, new roles will appear and new capabilities like comments and annotations will supercharge the value of continuous forecasting for our users.
Team members are unlimited within your domain on free plans for both investor and founder accounts. Try it now!