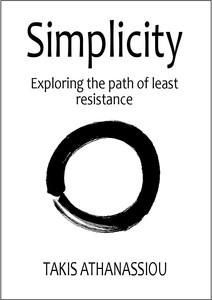 The latest book by Takis Athanassiou is here. The book explains the top reasons why simplicity is a winning strategy today.
If you could define a more simple way of living without left behind what's matters to you, would you embrace it?
This easy-to-read book will show you why simplicity can leverage your strengths and streamline your productivity.