Many of you sometime came across an issue regarding entering time that prevented in smooth creating a message.
For example entering "tomorrow at 8p" or "today at 13pm" which did not work.
This is why we have decided to make interface a bit better and split the date and the time to be separated in order for you to enter them more easily.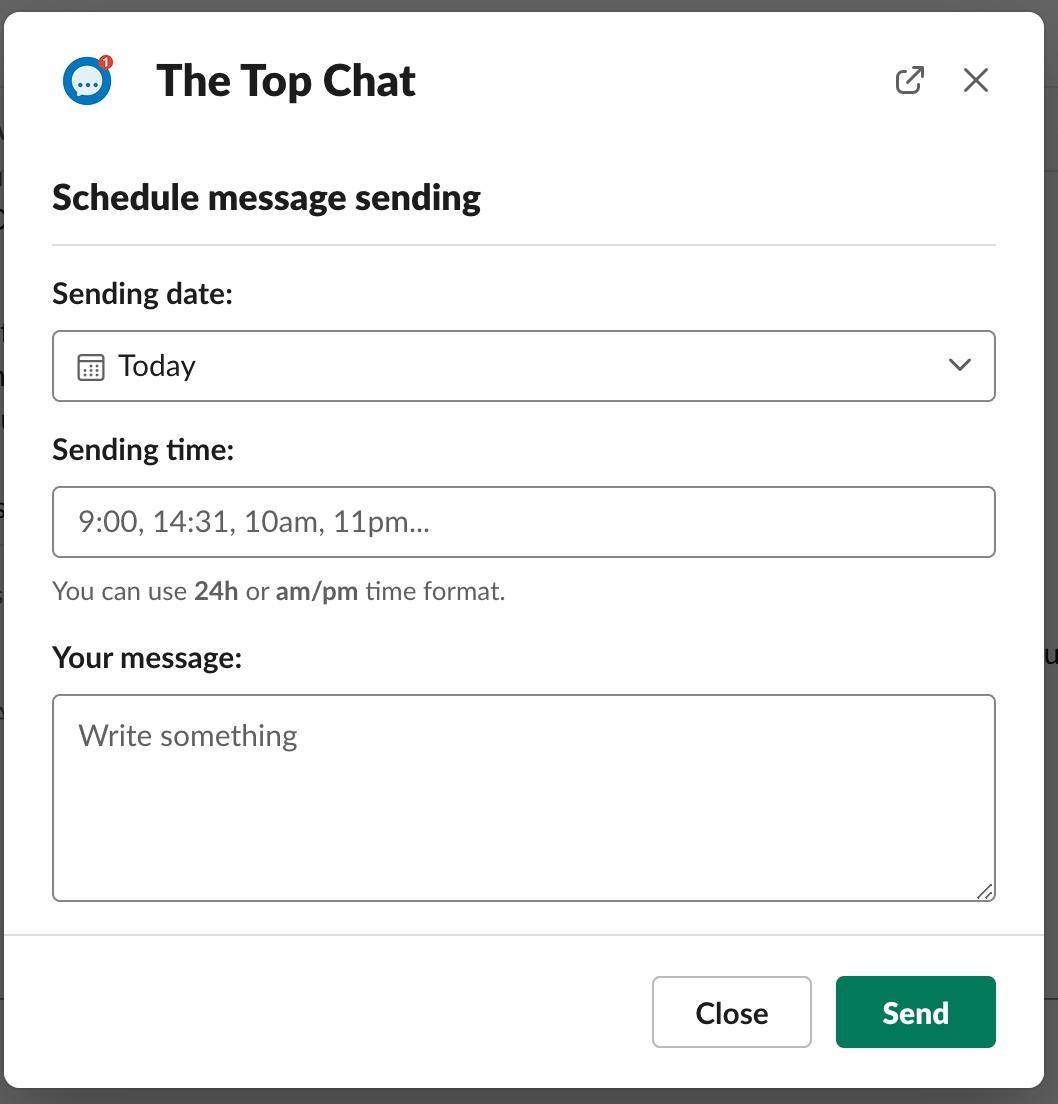 Enjoy this update!