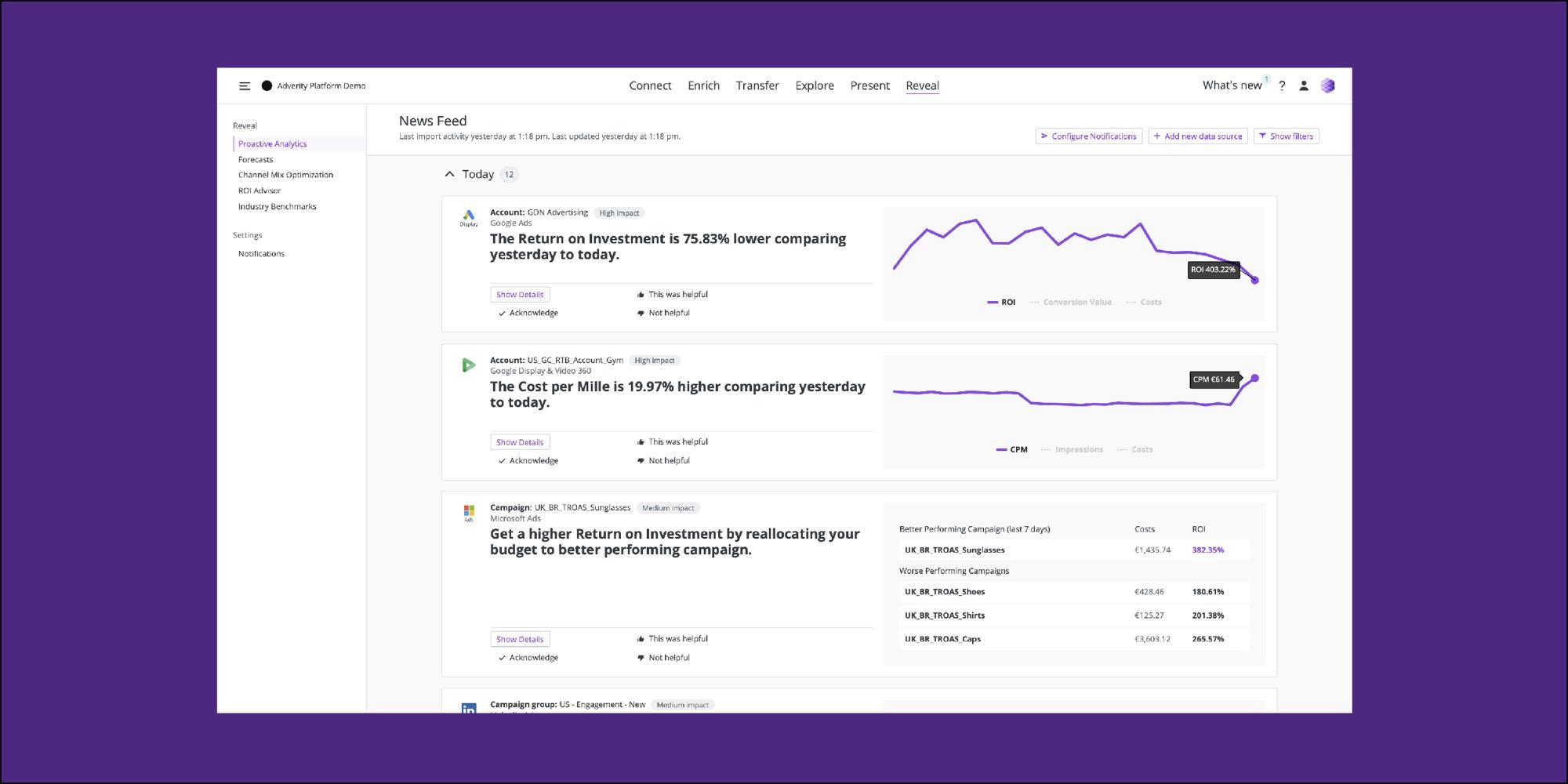 Our Proactive Analytics is a powerful feature that uses machine learning to assess and interpret a large volume of data to constantly provide you with actionable insights.
Thanks to our latest UX improvements, it will be super easy to understand and act upon the findings of Proactive Analytics.
Let's explore the recent changes!
1 Proactive Analytics Widgets are now Findings
We are renaming our Proactive Analytics Widgets to Findings to highlight their specific nature and clearly distinguish them from our Marketing Analytics Widgets.
2 Understand how to turn the Findings into actions
Getting proactive insights is great, but translating these insights into actions may not be as easy as it seems. To ensure that anyone can easily understand and translate the findings into the right actions, each of our findings will now provide you with a human-like explanation that will answer the 3 most essential questions you may ask when looking at the findings.
What happened?
Why did it happen?
What are the potential next steps?
3 Easily navigate through the Findings in time
Proactive Analytics Widgets (Findings) are now presented in chronological order. This enables you to quickly scroll through the available insights in time without the need to select a specific time range in a date picker.
4 Less distractions for better UX
We are minimizing all unnecessary visual noise that may prevent you from getting your insights as fast as possible. For example, filters will be hidden per default.
Looking for proactive insights into your marketing performance? Request more information from your Account Manager.