This affiliate newsletter was sent out through ShareASale... Be sure to check your inbox for your actual email to get your custom affiliates links embedded within (they're also available within ShareASale).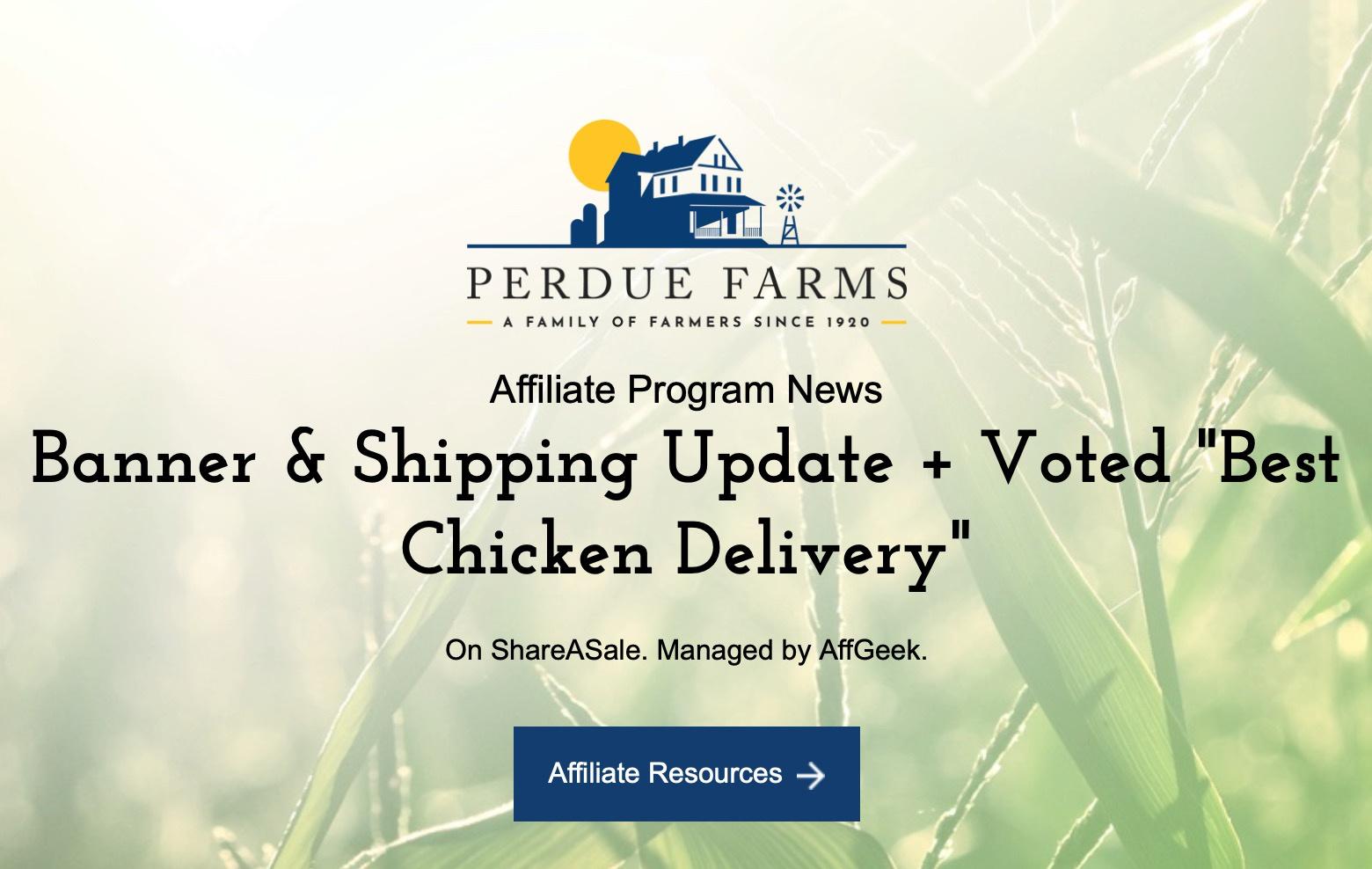 Hello Perdue Farms Affiliates!
It's been a couple weeks since I've reached out to you. During that timeframe, we made it through the big events of Father's Day and Amazon's Prime Day. At Perdue Farms we've also been very busy adding more banners and updating shipping details.
Be sure you join the Perdue Farms Affiliate Facebook Group. We post there regularly. You will need to enter you SAS name and ID# to be accepted into the group.
1. Special Offers
Some New Links to Promote
We've added 21 new banners of various sizes to ShareASale for you to use in your marketing efforts. That brings the total number of banners available now to over 70. Chances are high you can find something to compliment the look and feel of your site or social channel.
Curated Bundles = Savings! (we also have 3 banners for this ongoing promotion as well).
All-American Summer Sale - extended through August 15.
2. Featured Affiliate Links
Must-Share Opportunities
Below are some other very popular bundles and offers available.
Let your readers know that Real Simple named Perdue Farms as the "best chicken deliver service" in 2021 (we also have 9 new banners for this in ShareASale).
Evergreen affiliate-exclusive coupon offer using code FLAVOR10 - May not be combined with other offers (products in Sales category and sub-categories will not qualify for 10% off discount).
3. Affiliate Tips
Perdue Farms Shipping Changes
Shipping frozen but highly-perishable foods across the country is actually very challenging (and costly) to pull off successfully. That's probably the main reason there are not many competitors in this space. It's also why Perdue Farms is amending their free shipping policy to exclude 17 Midwestern, Southwestern and Western U.S. states with distant and/or very hot climates (they have to use expedited air shipping for these states from their eastern US distribution centers). Please note that Perdue Farms does not ship to Alaska at all.
The states that now have a shipping charge are AZ, CA, CO, HI, ID, MT, ND, NE, NM, NV, OK, OR, SD, TX, UT, WA, and WY. The shipping charge for these states now vary to cover the use of expedited air transport. You can visit this Perdue Farms shipping page for the charges and details on these states. They regretted having to make this decision but it simply was not viable to continue shipping these distances at such a loss. Please be sure to update your messaging accordingly if you have a national audience.
4. News You Can Use
Grilling Guides from Perdue Farms
Perdue Farms publishes a wealth of recipes, tips and more that you can share with your readers. Two popular landing pages for you to share this time of the year are their Grilling Guides for beef and chicken. Here are affiliate links you can use to share these two features...
Thank you for your part in making the Perdue Farms Affiliate Program a success!
- The Perdue Farms Affiliate Team