Hi there! now you can link your slides on image carousel and see analytics on clicks for each slide (for accounts upgraded to Business).
For both Free and Business accounts, we have added a new feature - Adding Music Services. Now, you can add Itunes Store, Spotify, Amazon, Google Play, Pandora, SoundCloud or Deezer links to your page, this is useful for everyone in the music/podcasts industry to link latest albums, tracks,podcasts or playlists.
Below are examples: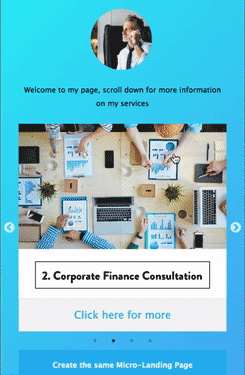 More features are rolling out very soon!