An entirely new look has been rolled out for the client view and the request builder
Client view
The client view is the same in functionality, but it has a new design that is cleaner and more modern. This helps critical information and buttons stand out.
Approval View
When you view a request inside Content Snare, this is what we call "approval view". It's is similar to what the client sees, with the addition of buttons to approve or reject.
However there are some improvements. At the top you'll see an option to enable Compact View (screenshot below).
Compact View removes the whitespace between fields and disables the fade effects when scrolling. This makes the approval process faster.
While in Compact View, you'll also get the option to hide instructions & field requirements (image sizes etc)
Note that compact view is only available for you - this cannot be enabled for your clients.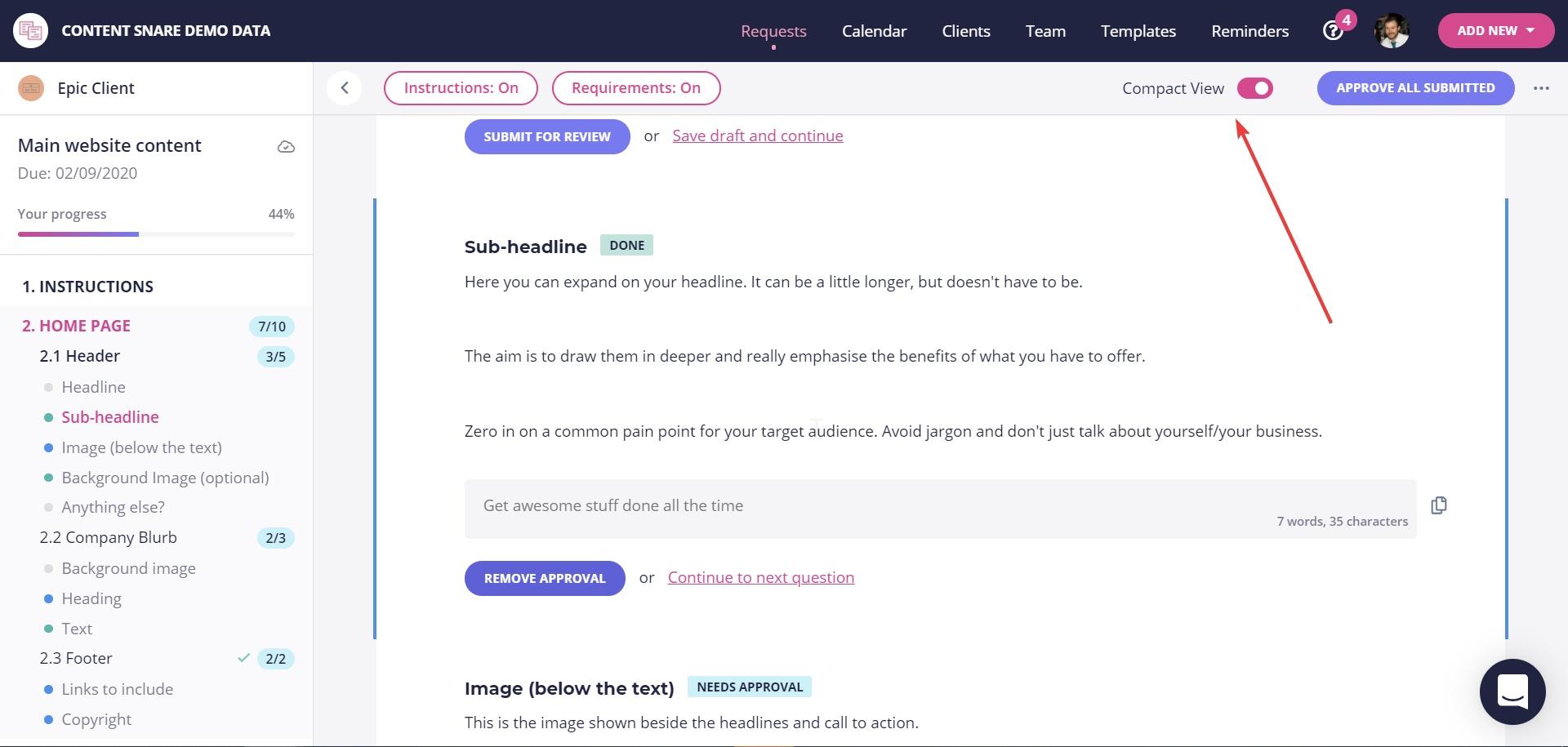 Request Builder
The request builder has been designed to accommodate more options as we build new features.
We are planning to add conditional logic, required fields and more options. The old builder didn't have a place to accommodate these options.
Now, all options are found in a panel that pops out on the right hand side. Click the cog icon on a field or section to open up the options panel.
There are some more changes to come including section-level navigation on the left hand sidebar.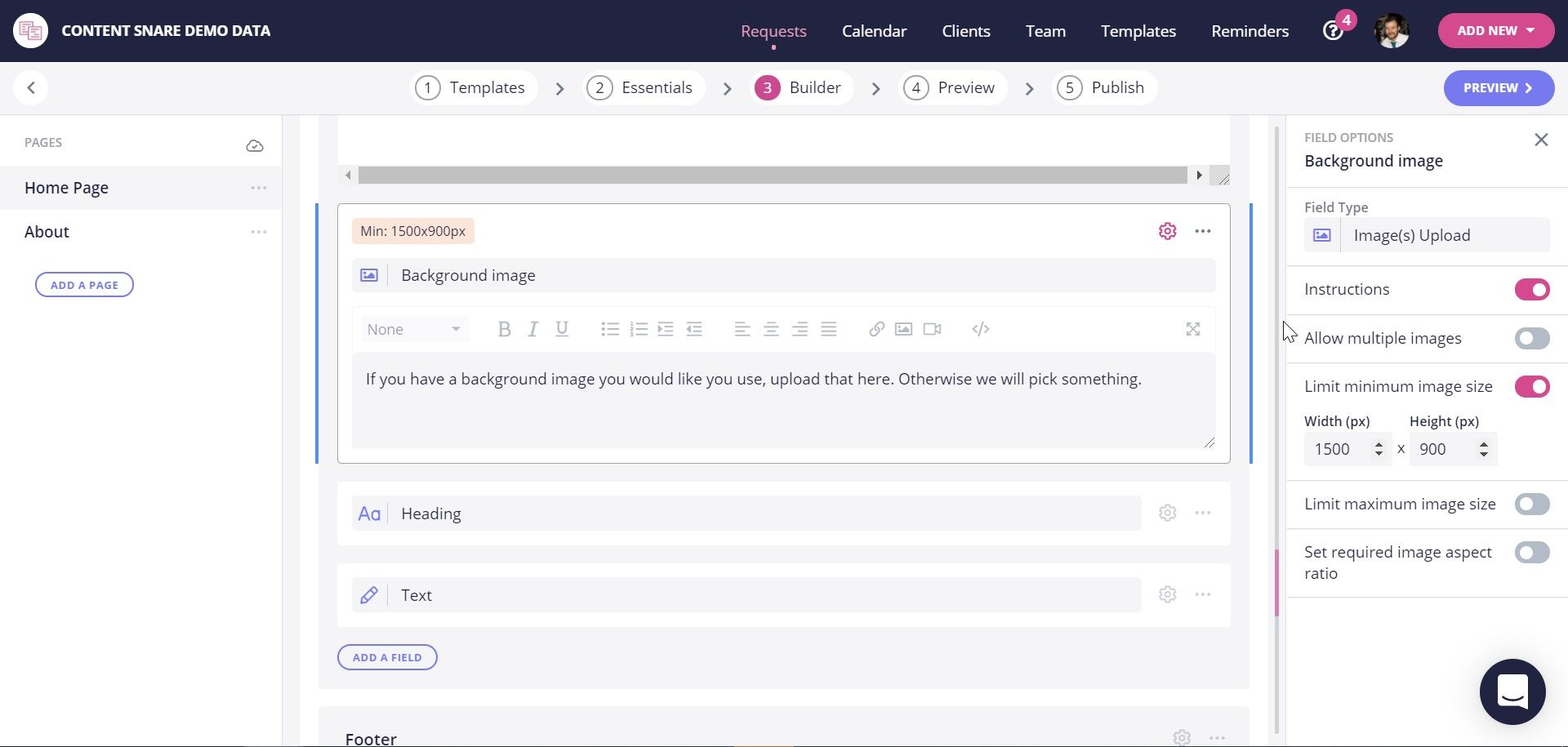 Let us know what you think!