Yet another massive update for Content Snare has gone live. This one has 100+ fixes and improvements, and below are the parts that you'll actually care about.
For a more in-depth look at the new features, watch this video.
Comments
This is an optional feature that will allow your clients to add comments on any field. This means they can ask questions if something is unclear, saving even more email for you (and you know how much we hate email).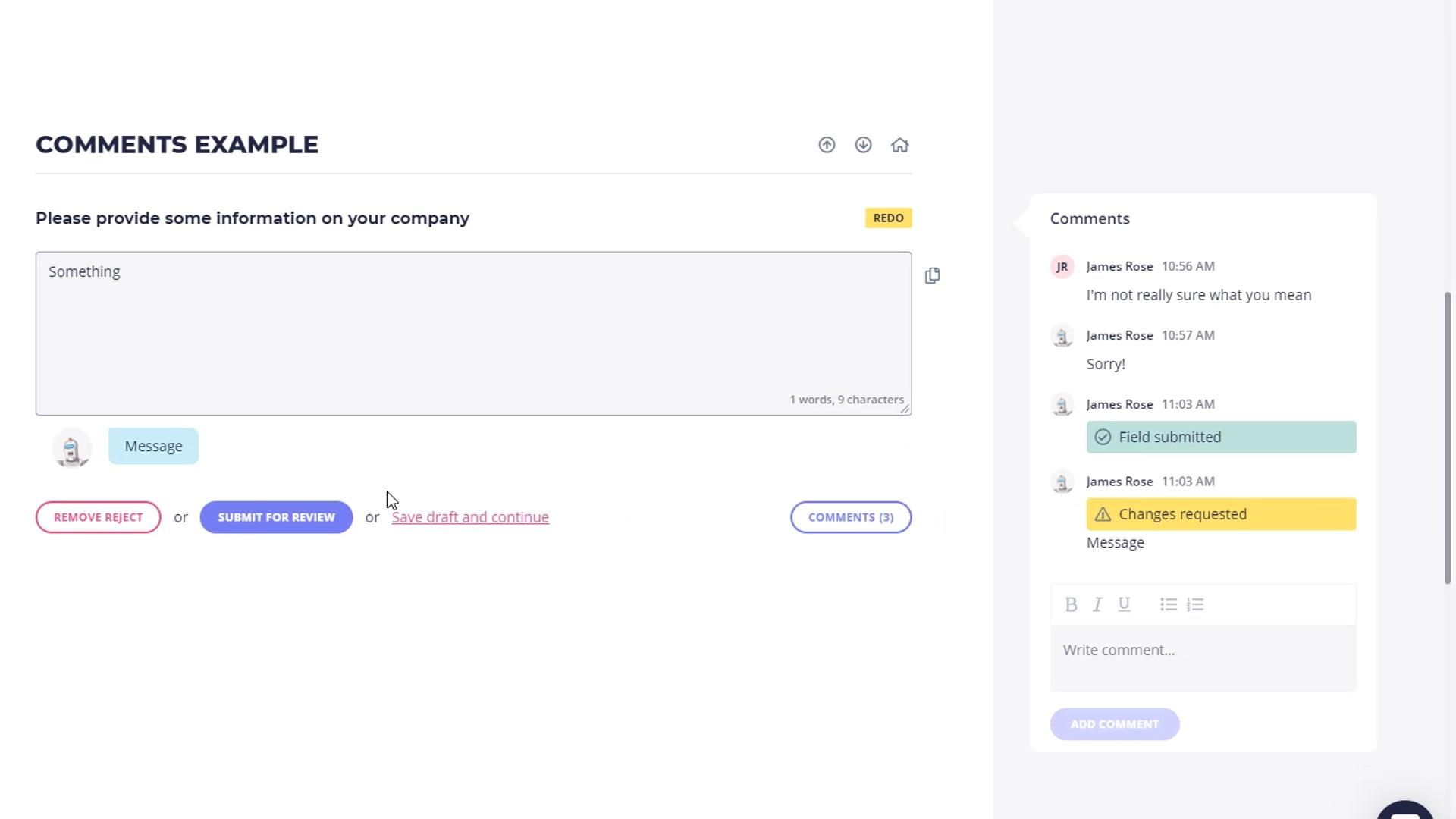 If you enable it, your clients can click a button to ask a question. This opens the comment sidebar and makes it easy for you to provide answers right there inside Content Snare.
You'll see a new icon in the main header, showing you when you have new comments on your requests. Note that the number of unread comments applies only to requests for which you are the owner - but you can switch over to view comments on all requests.
A cool side benefit of this feature is that you'll be able to identify friction in your process. If several clients have a question on the same field, it's a good indication that you need to create some more instructions.
Attach files to instructions
Now you can upload files to any instruction areas (request, page, section or field).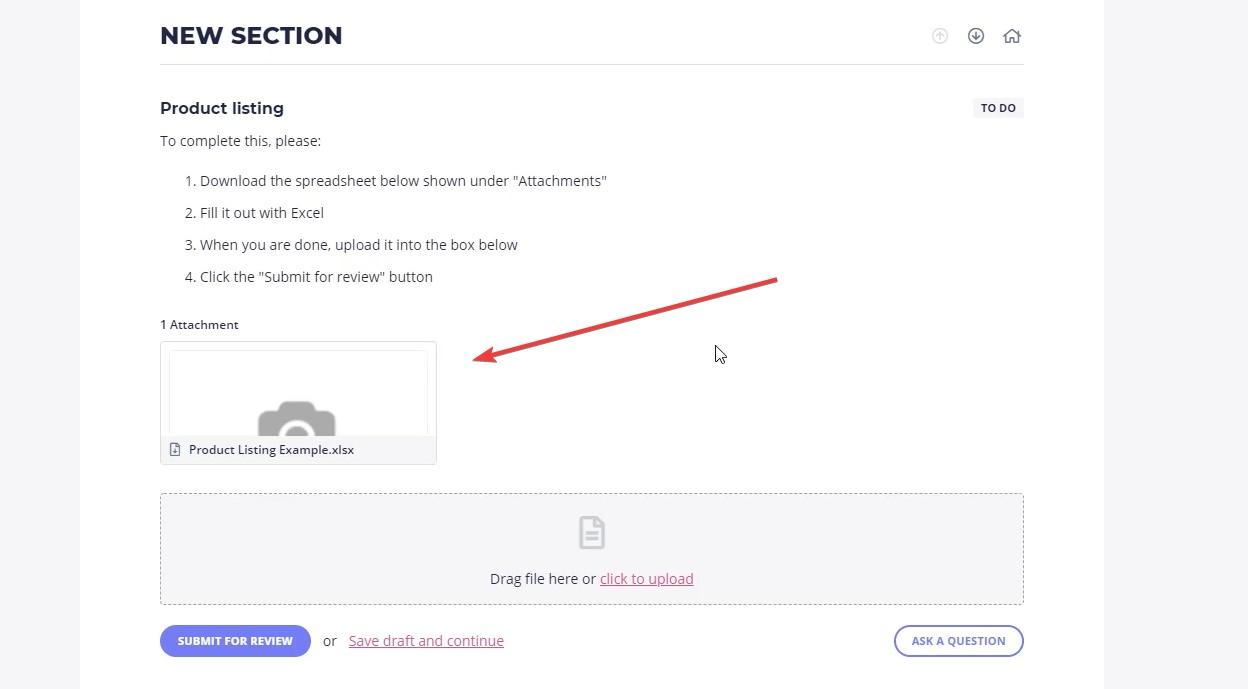 The main reason for this is if you need clients to download a file, complete it, and re-upload.
Typically this would be a spreadsheet (e.g product listing) or a PDF form that needs to be filled and signed.
These files are limited to 20mb and certain file types - generally Office documents, PDFs, CSVs and images.
Copy share URL
When your client is viewing a request that does not require a login, they can copy the link out of the URL bar and share it with someone else. This is common when a client wants to delegate the request to someone else.
Before, it would have prompted the receiver to create an account.
French and Spanish translations
Spanish and French are no longer in beta and are available for selection in your company settings.
Note that you can set the language for individual clients as well.
Internet Explorer 11 no longer supported
Our analytics show that almost no one is accessing Content Snare with IE11, but just so you know - if your clients try to access a request with IE11 they will be directed to a message that asks them to use a modern browser.
This makes Content Snare faster and more secure for everyone else.
Other small changes
Jump to first submitted field
When you view a request that has a field that needs approval from you, it will automatically jump to the first item that needs approval.
Reject emails take your client directly to the field
Previously, reject emails would take your client to the start of the request. Now they jump to the actual field that needs changes.
Copy and paste from Google Docs
Formatting from Google Docs is now maintained when you paste into instructions or a formatted text field.