Copywriting, Website Design
Buying a pool is a big investment, so most people take their time. They can spend months researching their options before they're finally ready to take the plunge.
Aqua Pools website is a treasure trove of information, all designed to lead the visitor down a path to get in touch.
Firstly, it positions the brand through a strong, stands out design. Think of this as a nice firm handshake, eye contact and a friendly 'hello, how can I help you?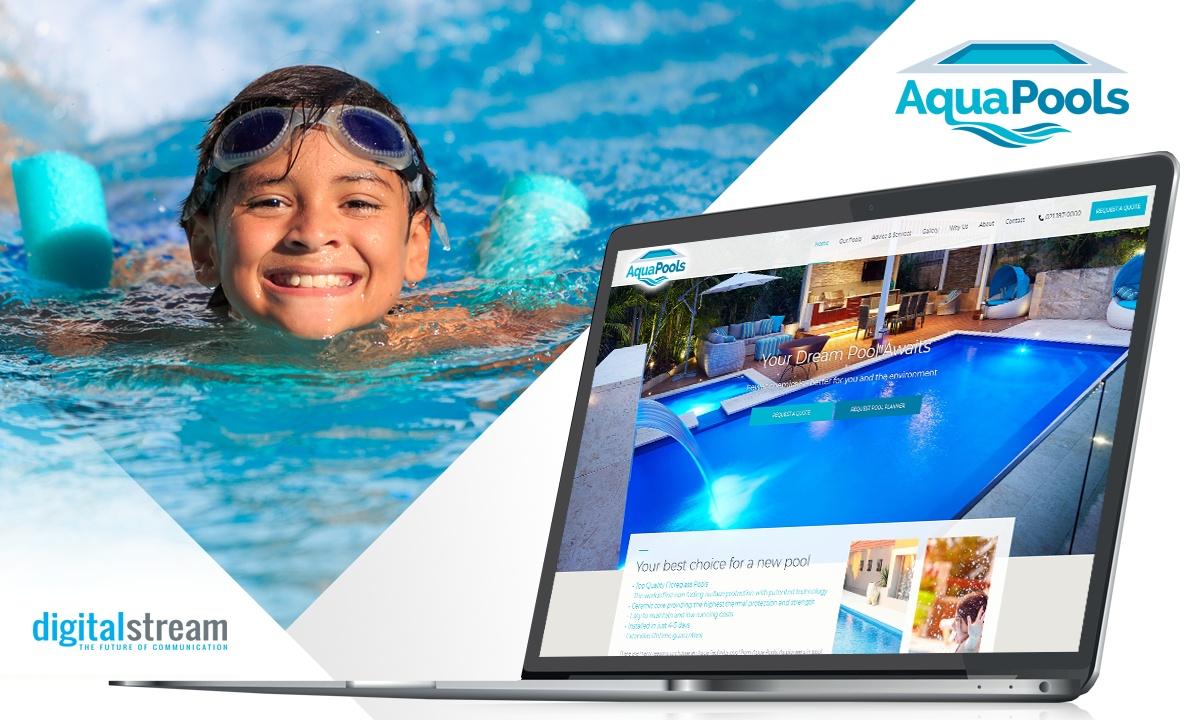 Secondly, it educates by explaining the different pool options and the benefits of choosing an Aquatechnics fibreglass pool. Check out the 'Why Us' page for multiple examples of this.
Thirdly, it engages with tools like the 'Pool Planner'.
When you choose digitalstream, we think through how we can get you better traffic, better user engagement and better results. Your website is often your most important marketing tool, so we ensure we get it right.