Errors in hobbs and tach entries can cost your organization money, and can even throw off maintenance intervals which is a real safety concern. Keeping aircraft hobbs and tach numbers reconciled is just smart business. Over the past few months, we introduced a couple new tools to help you keep these numbers on track, called Mismatch Tracking!
Flight Schedule Pro now automatically identifies meter mismatches as flights are checked in. If a checked-in reservation has a mismatch, you'll see a visual flight "mismatch" indication when viewing the reservation. You can also run the Flight Detail report to see any flights flagged as mismatches so corrections can be made where necessary.
Are you accurately billing for every hour? If you use Flight Schedule Pro's Billing Hub, you can also activate Billing Mismatch tracking. This feature will flag a reservation as a mismatch if billing and flight numbers don't align. Similar to the flight mismatch, you'll see mismatch indication on the reservation itself, and from the Reservations tab, you can quickly filter to show any mismatches within a time range.
Ensure that your training sessions are also aligned. Flight Schedule Pro's Training Hub ads training sessions to the mix, and it's important to keep these numbers consistent with flights and billing as well. That's why you can also enable Training Mismatch tracking.
If you're already been using mismatch tracking, we recently added the option to disable mismatch tracking for certain aircraft or SIMs if necessary. To disable it, simply edit the aircraft or sim and you'll see a new switch near the bottom of the form to disable it. See Screenshot below.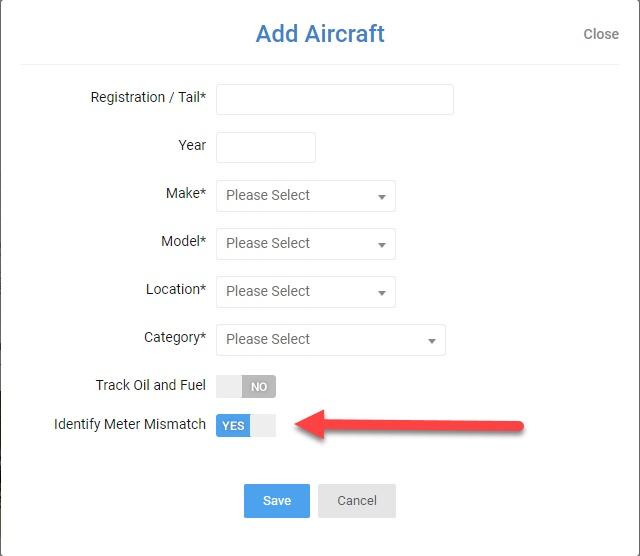 Just a few features to help you keep your records and billing accurate! If you have questions about how to set these up? Open a ticket and let us know - we're glad to help!