If you've ever wanted to easily style a particular field, you'll find this one useful!
It's now possible to add a custom CSS classname to a field. You can do this by highlighting the field in the builder and editing the "Custom CSS classes" option: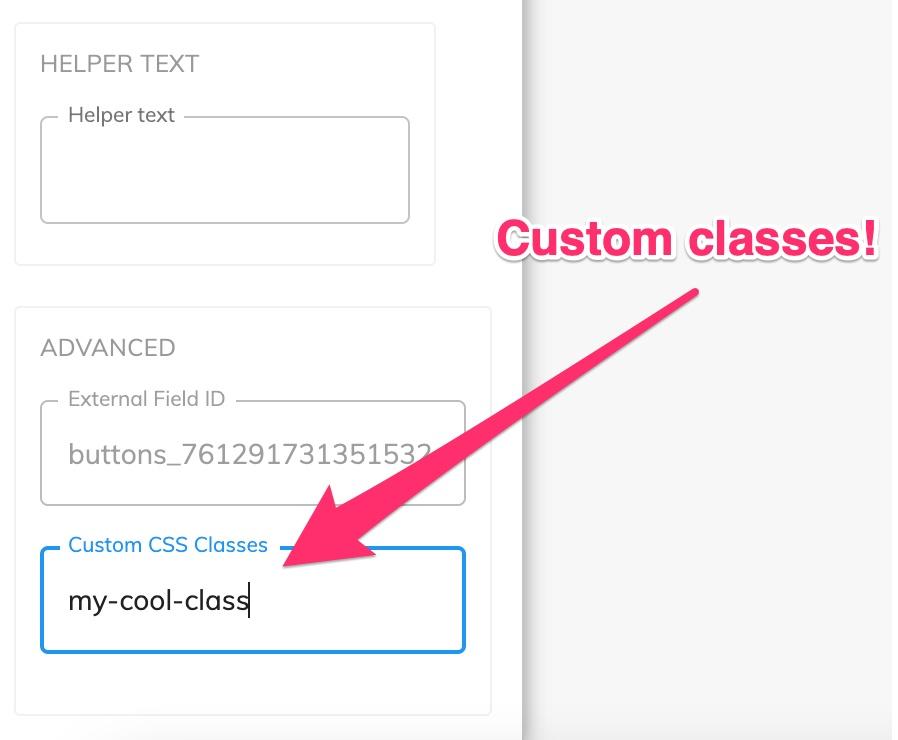 With this, you can use our custom CSS feature to style to your heart's content. This feature will also be useful for Google Tag Manager geeks - classes can be used to target individual elements!