Soon you can have our own professional accountant, who prepares your monthly bookkeeping. Yes, that's right: you will no longer have to do it by yourself.
It's as simple as handing over your bookkeeping to the Kontist Tax Advisory experts. This new plan starts at €39 net per month, including a Kontist Premium business account, automatic tax reserves and a physical VISA debit card.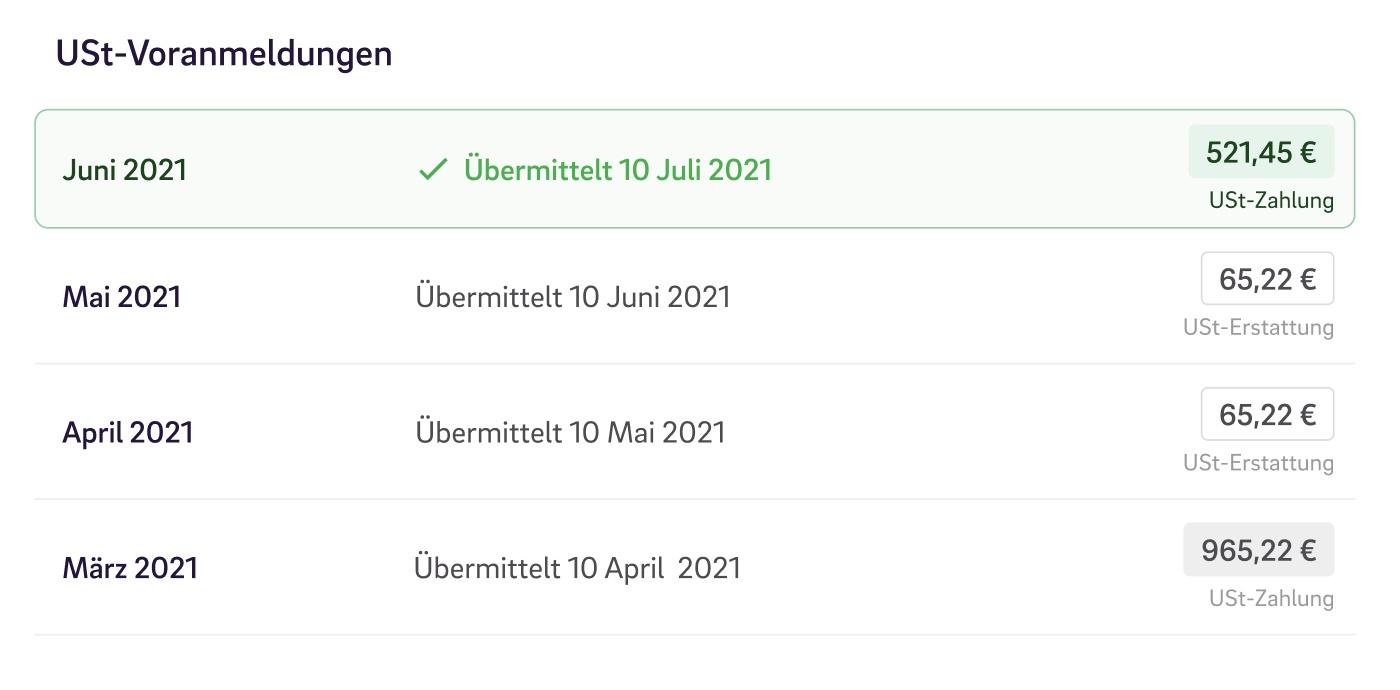 What's in it for me?
You can fully rely on accounting experts and track the current status at any time in the Kontist web app:
✔️Rely on professionals, but have full control. Keep track of all your transactions and easily see which are already booked by the accountant and which are still unassigned. Check assigned tax categories and edit them yourself, if needed.
✔️As soon as your accounting is ready, submit your VAT return with just two clicks in the web app. Of course, you can easily access all VAT declarations and BWA (business assessment) at any time. At the end of the year, you will receive a profit & loss statement (EÜR).
✔️Easily manage invoices and receipts. Create legally compliant invoices that are automatically matched with your business bank account and are marked as paid or delayed. Easily scan or upload your receipts through the app. Get reminders about missing receipts and filter them by those relevant for the current VAT period.
Join our beta testers waiting list by leaving a comment below. 👇 Are you in?