We've been hard at work getting ready for when your leagues will be back! Check out our latest updates and changes:
Historical Standings - Historical Standings Sheets are now available for all of your active and archived leagues. There is no action necessary to enable historical standings, as long as your league's matches for each week are available in the database. The new week selector at the top of the page will change the week for all data inside the scoring tab. If your league was a mid-season conversion, historical standings will be available up until the week you converted to LeaguePals.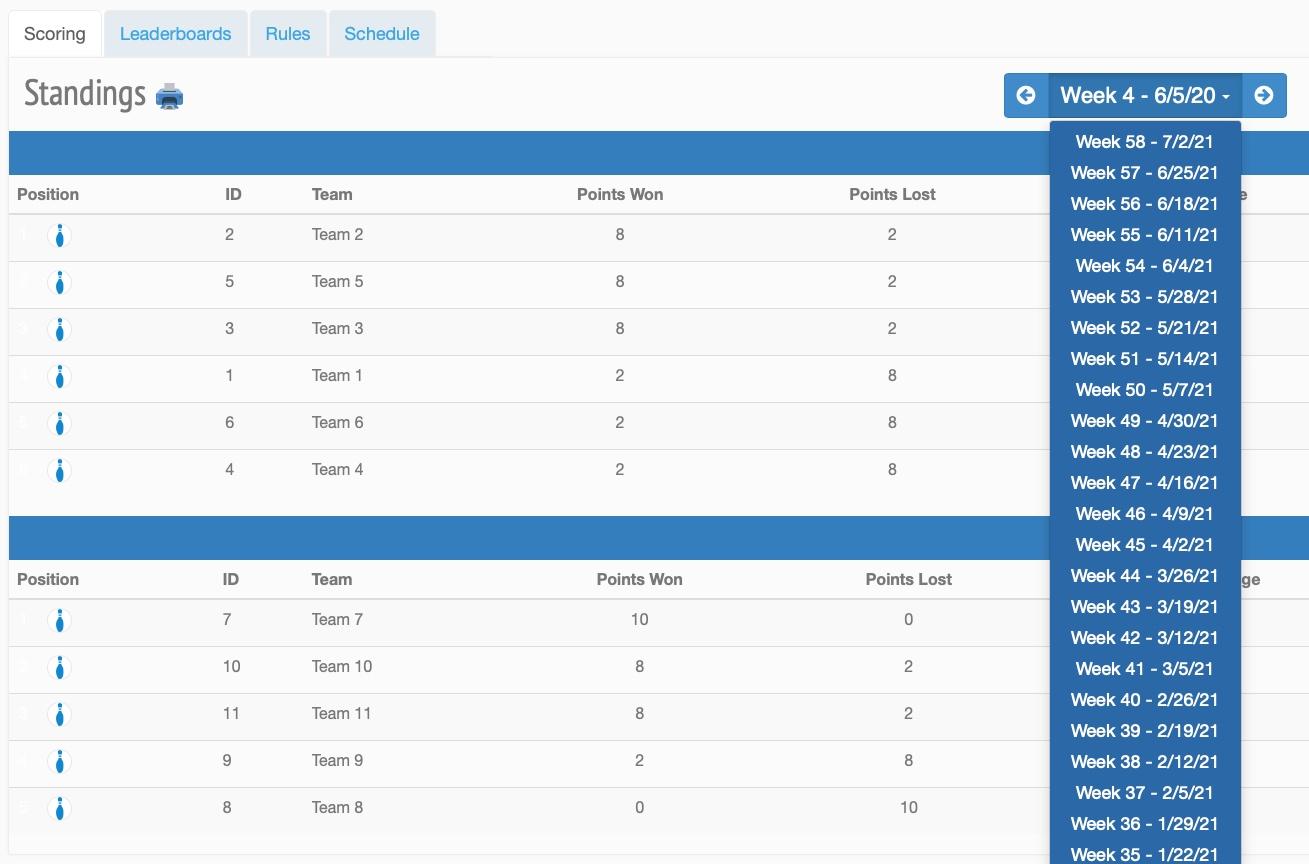 Duplicate League - We understand getting back to leagues is a busy time, and in that process creating leagues as fast as possible is important. We have added duplicate league function that will allow you to copy a previous season's league, or even just a template you want to use for multiple new leagues.
All information from the previous league is pre-populated, just decide which information you want to bring or change.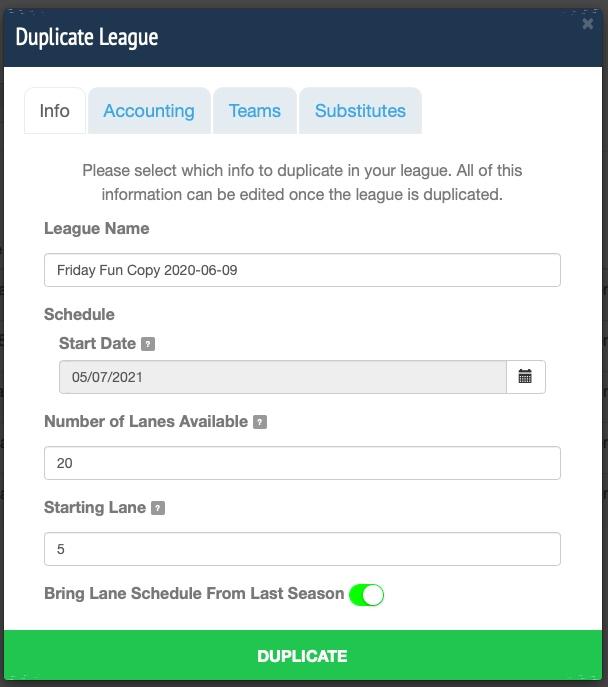 Bring some, all, or none of your league bowlers, and their previous league season data.


Lane Schedule Modifications - We're glad that centers are open and taking precautions for social distancing in their centers. Based on feedback from our centers, we have implemented two types of lane schedule modifications that can be enabled from your edit/create league wizard "League Info" tab: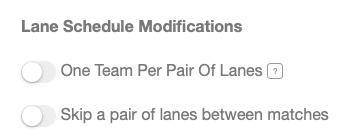 One Team Per Pair Of Lanes: Enabling this option will allow your lane schedule to enable each team in your matchups on separate pairs spaced across four lanes. By default the first team will be placed on the first available lane in your settings. Selecting the right arrow as well will update that weeks matchups to the second lane in the pair. Typically, your default lane schedule will not have enough lanes to accommodate this. If this happens, you will get a warning to please add more lanes.
Skip A Pair Of Lanes: Enabling this option will allow your lane schedule to enable skipping a pair of lanes between matches.
Changes Made On Lanes Modal - It is now easier than ever to make and approve changes bowlers make on lane. We've added an "Add All To Roster" button that will help in week 1 when you send out empty teams, and bowlers enter their names on the lanes and you want to create all the teams from those entries. We have also added a warning when a bowler's name entered on lanes has been found in your bowlers database. Clicking the database icon will link the bowler to the databased bowler.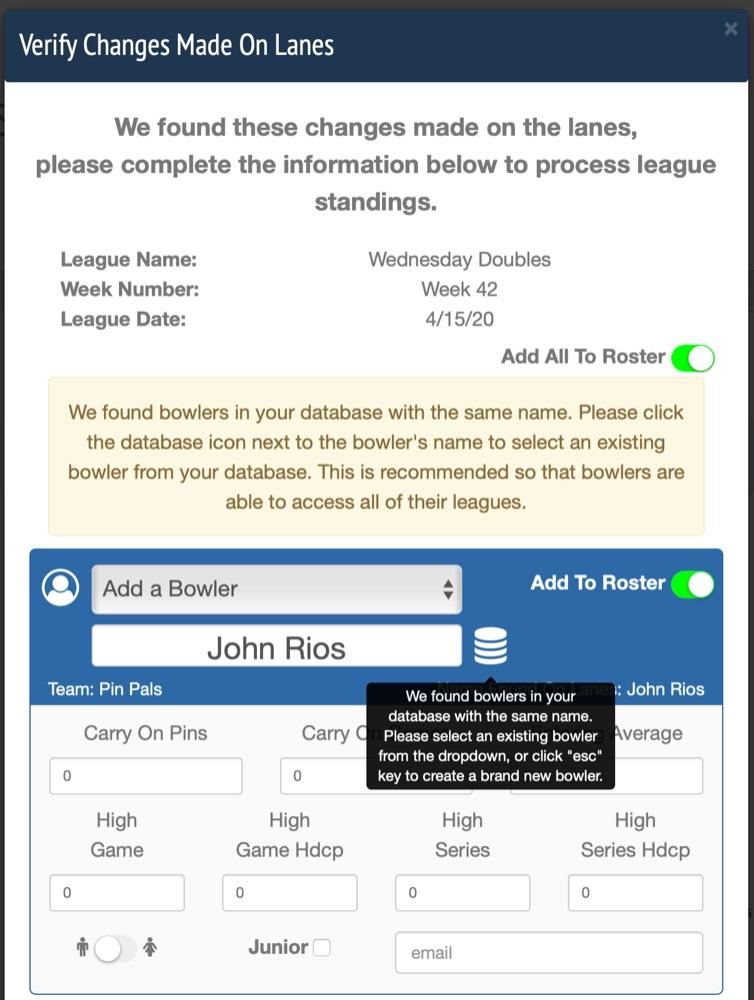 As always we look forward to your feedback, and happy to help get your leagues up and running when you're ready to open!
Stay Safe,
LeaguePals Team
Support@LeaguePals.com