Some of you have repeatedly requested the ability to verify each target identified by our algorithms before sending them a personalized message.
We heard you!
You can now choose between 2 modes when creating your campaign.
This option is available at the last step of the creation of a campaign.
Note:
We are also re-enabling public comments for your campaign, but in this case, you will no longer have the choice of running an automated campaign.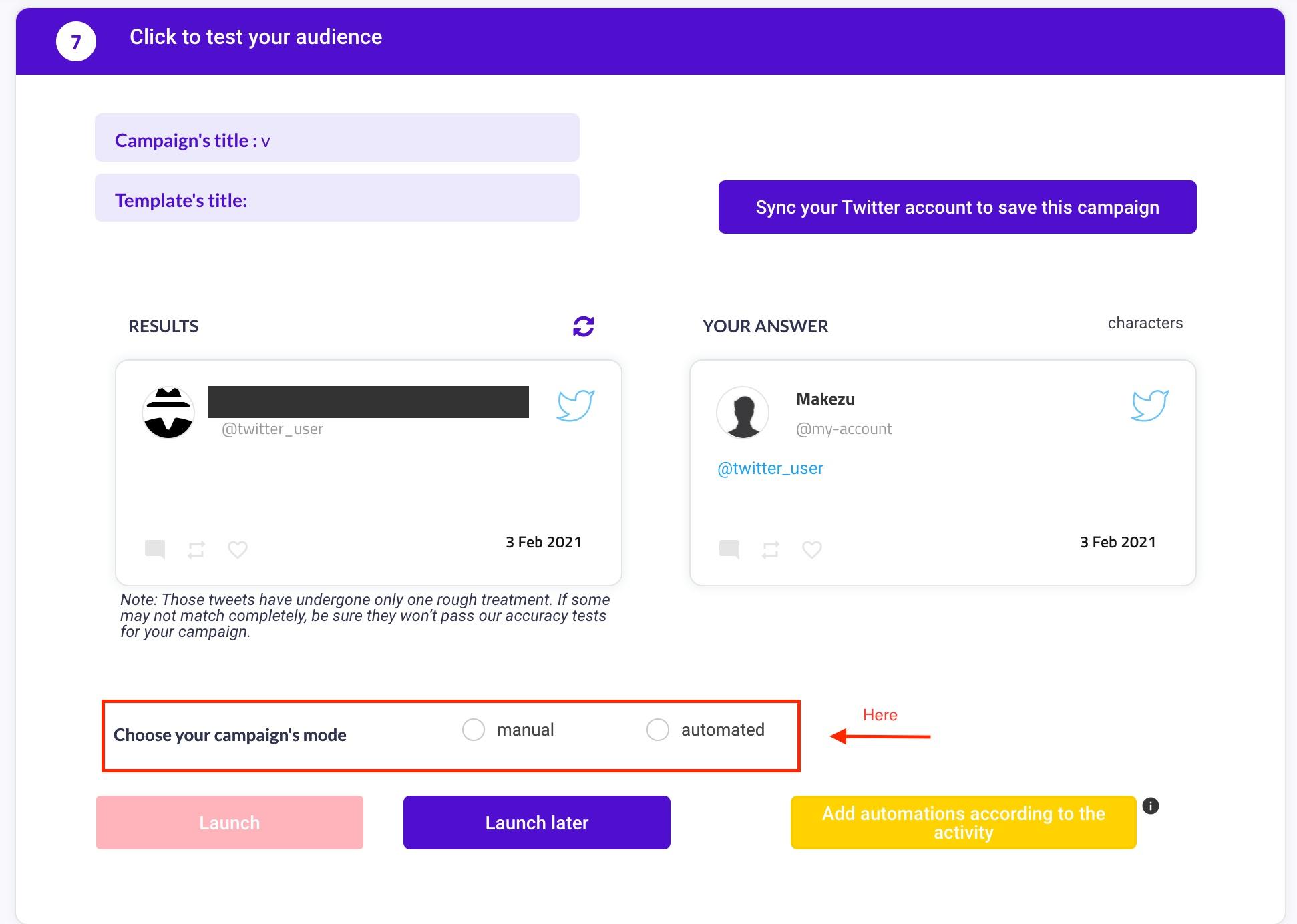 You will have to go and check your targets from time to time and validate them by hand.
To check your targets, go to the "Campaigns tab":
- Make sure your campaign is running, click on the button "Check targets"
- You will land on the Detected targets tab: Click "Select" to start sending your personalized message or "Remove" to remove this target from your campaign.
You can also do it from the "All Campaigns targets" tab, as below: