Happy 2021!
Here are some great tools for planning, both available under the profile menu.
The Pipeline Planner lets you estimate how many referrals and web leads you need to hit your goals, based on how those leads turn into conversations, proposals, and clients.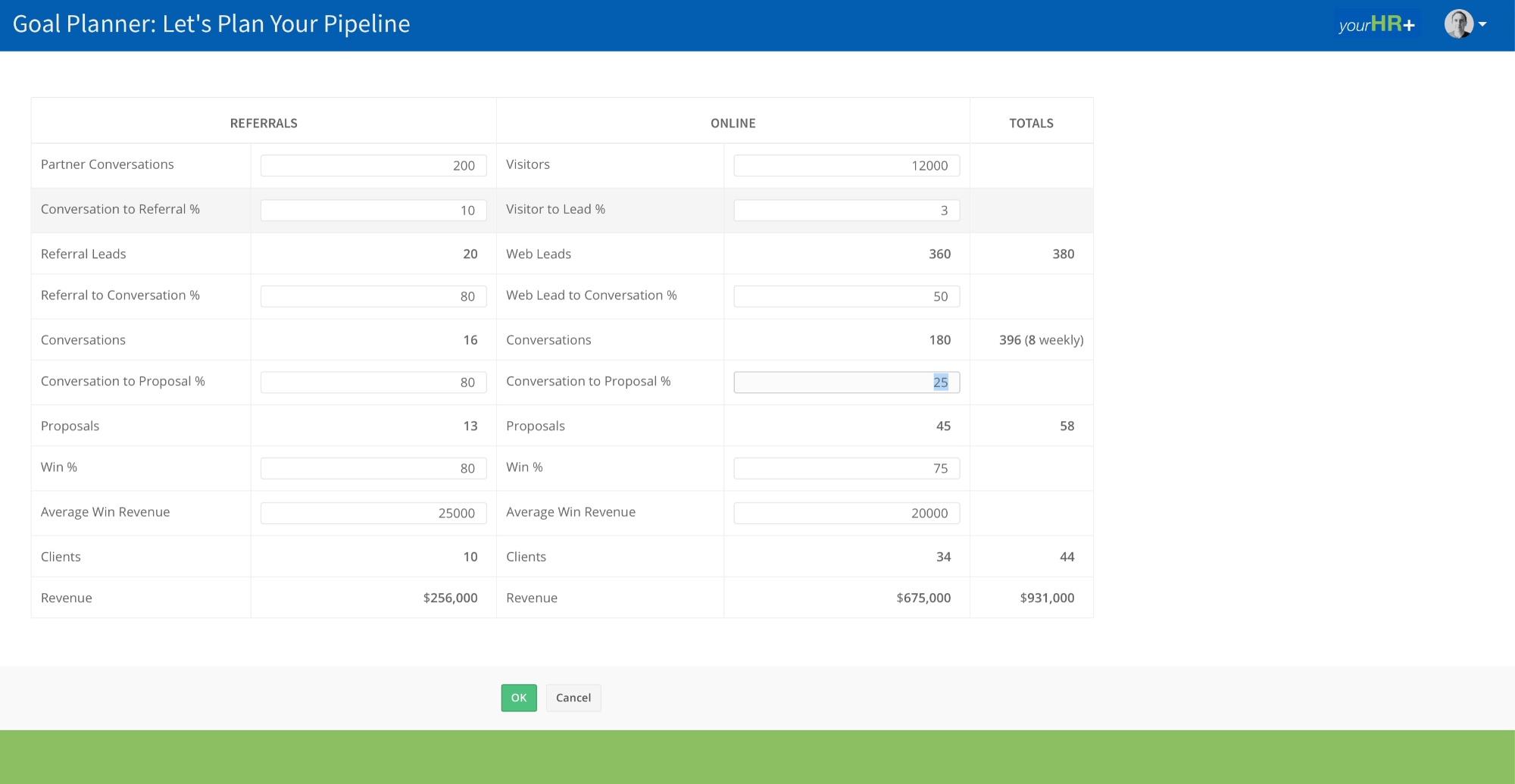 The Mission and Positioning tools walks you through defining your ideal client profile and how you help them. This gets you to laser focus on the right prospects and makes the rest of your sales and marketing exponentially easier. Also, as you go, Mimiran generates sample copy for your elevator pitch, home page, about page, Lead Magnets (you can generate them straight from the tool, once you fill out all the fields), LinkedIn posts, and more.