Drive participation with a quick reminder!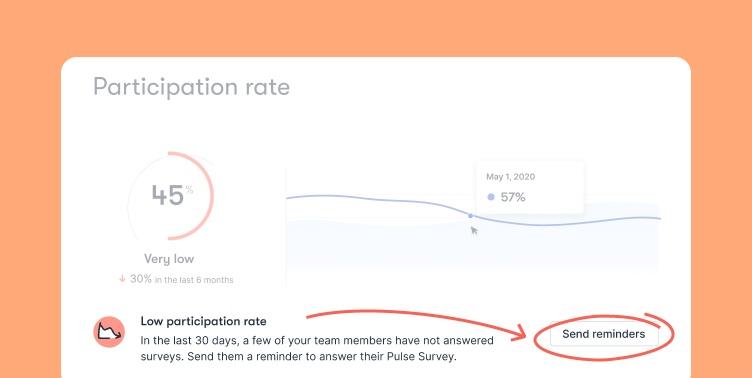 You asked, and we listened! Sending survey reminders can now be done without leaving your Pulse Survey report. When your participation rate drops below average, click "Send Reminder" next to your participation score and boost your rate.
We've also made it easier to send reminders the "old way". On the members table in your organization settings, we've added a filter to find inactive members in one simple step.
FUN FACT: Did you know you can find participation rate benchmarks across multiple industries in the Comparison report? Try it out now!