30 more ways to help you lead your dream team!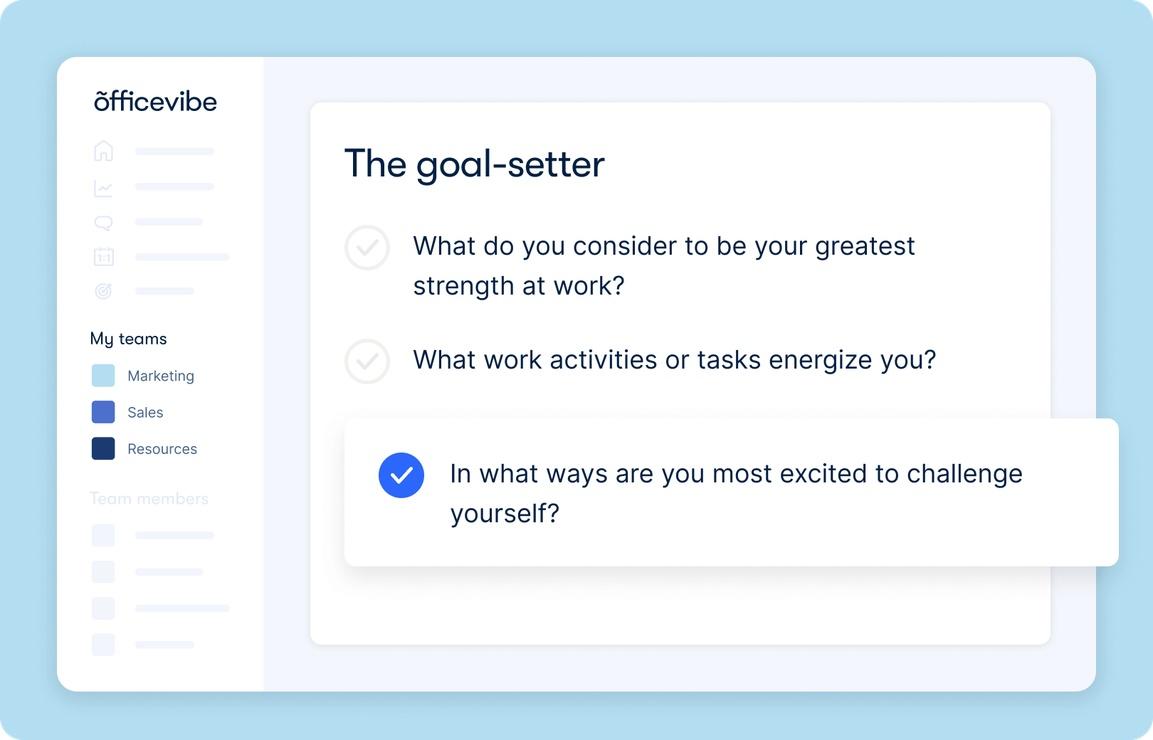 Leading doesn't always have to mean more prep work! We've added 30 new templates to your galleries for 1:1 agendas and custom survey. With 16 new 1:1 templates and 14 more for custom surveys, you're more ready than ever to lead your team no matter what comes next.
Create a new meeting agenda or custom survey to see our new templates!