Your new favourite goal tool 🎯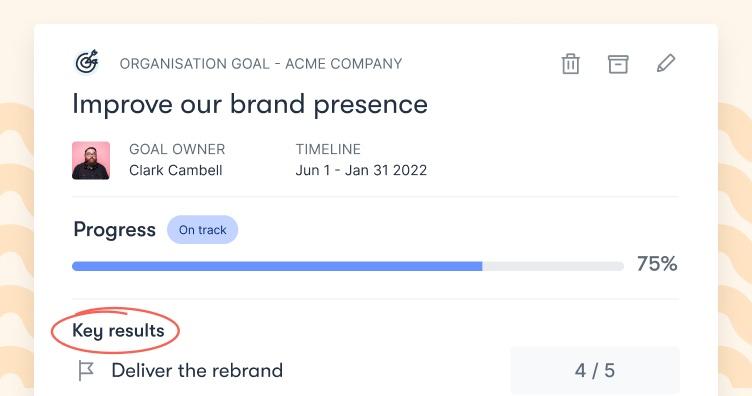 Imagine being able to track a team's progress towards a goal while at the same time monitoring real-time data on their stress levels. Now imagine not being able to do that!
Introducing Officevibe's revamped Goals tool, now built for OKRs. A simple way to align business and people success.
Monitoring OKRs alongside engagement data, employee feedback and more lets you and your entire company or team know what you need to do to reach your goals beyond just hitting key results.