You asked for it; we've answered!
Our latest campaign type is the Guest Post campaign: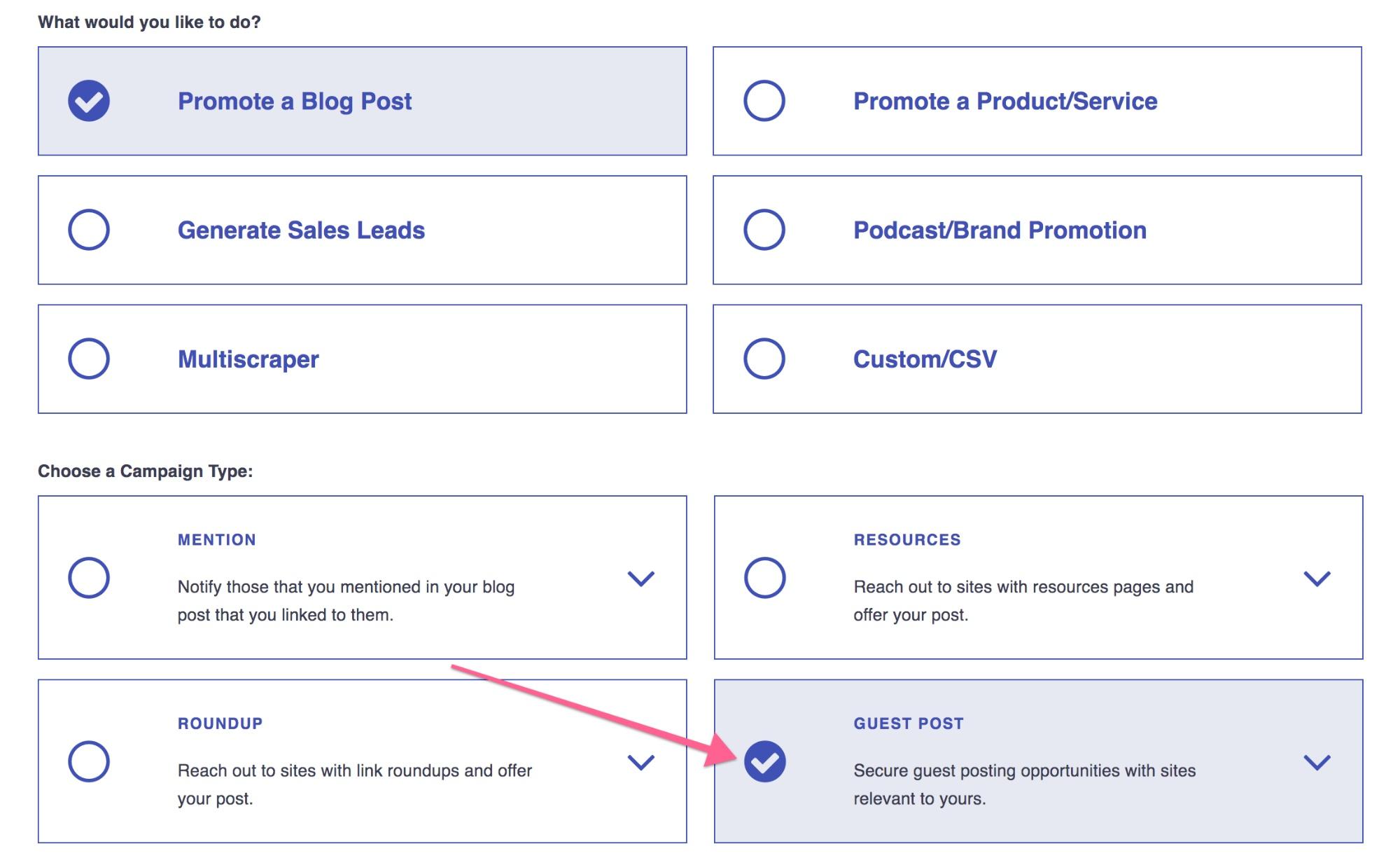 Now, you can find websites where you can submit guest post articles.
Writing guest posts is a popular link building strategy that can earn you backlinks from authoritative websites.
With this campaign type in Postaga, you can search for blog post topics relevant to your areas of expertise.
Postaga will then find websites that have featured content on these topics, perfect for you to pitch your guest post!
Next, in the link analysis stage of the campaign, Postaga will let you know if any of the websites has specific guest posting guidelines, or if any of the websites do not have a blog page:
We'll be adding email templates for this campaign type shortly, so stay tuned!