You can now reply to emails directly from Postaga!
When you send a campaign, Postaga's Opportunity Catcher catches all replies for you and gives you the ability to add those opportunities to your CRM.
You can categorize the lead type, choose the stage of the lead, mark the lead as won/lost, and more.
Now, you can also reply to that lead from directly inside Postaga, and it will track your entire conversation.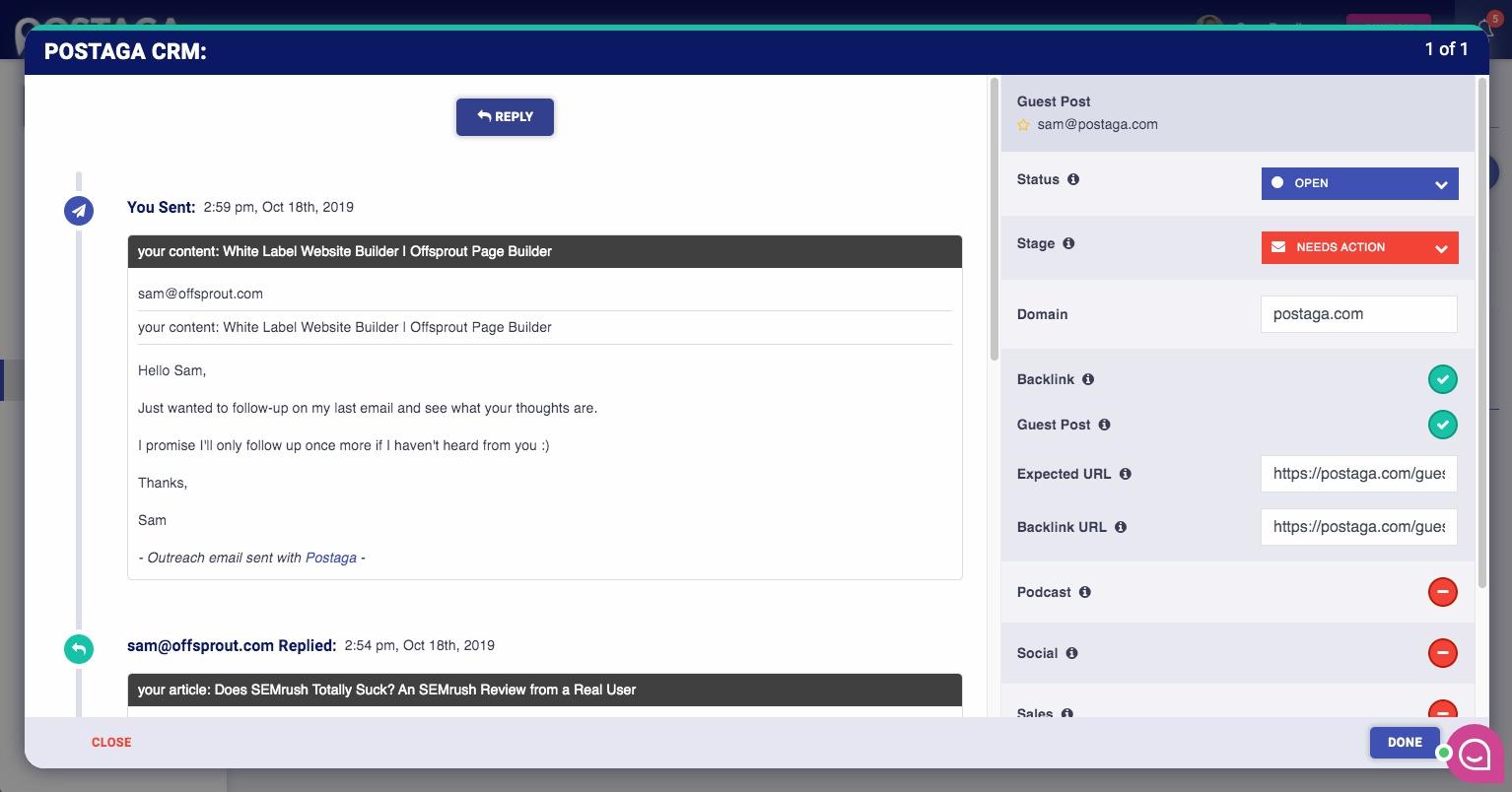 This means you can more easily track the effectiveness of every outreach campaign and see how many leads you're generating each month.
And don't worry, replies still go to your regular email inbox as well.
To respond to a contact in Postaga, just:
Go to the CRM
Click on a contact (or click the review leads button to categorize your unsorted communications).
Then, click the Reply button up at the top of the conversation.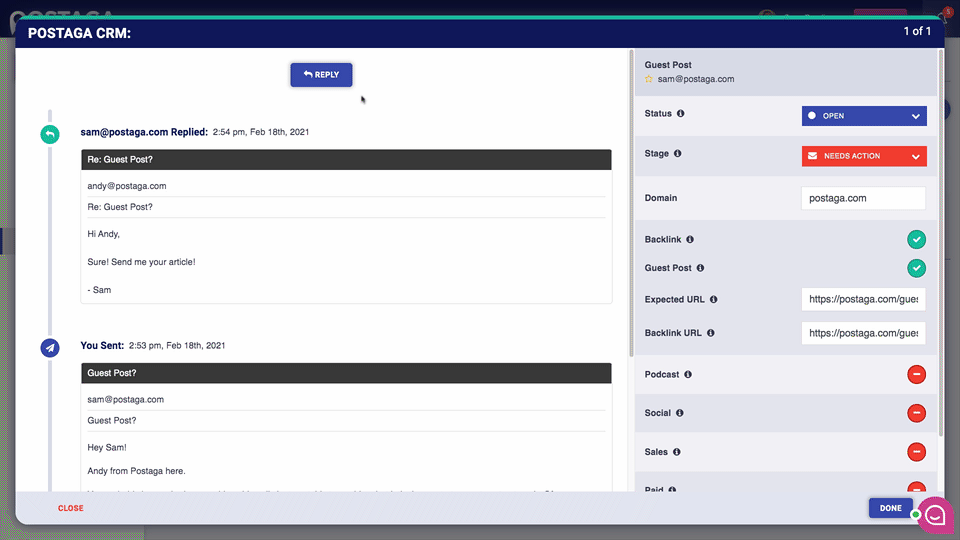 Additionally, the CRM button is now prominently on the sidebar in Postaga, instead of being nested under Contacts.
Let us know what you think!
Any other CRM features you want us to add?