Ballpoint Letters has officially been released!
A full video tutorial located here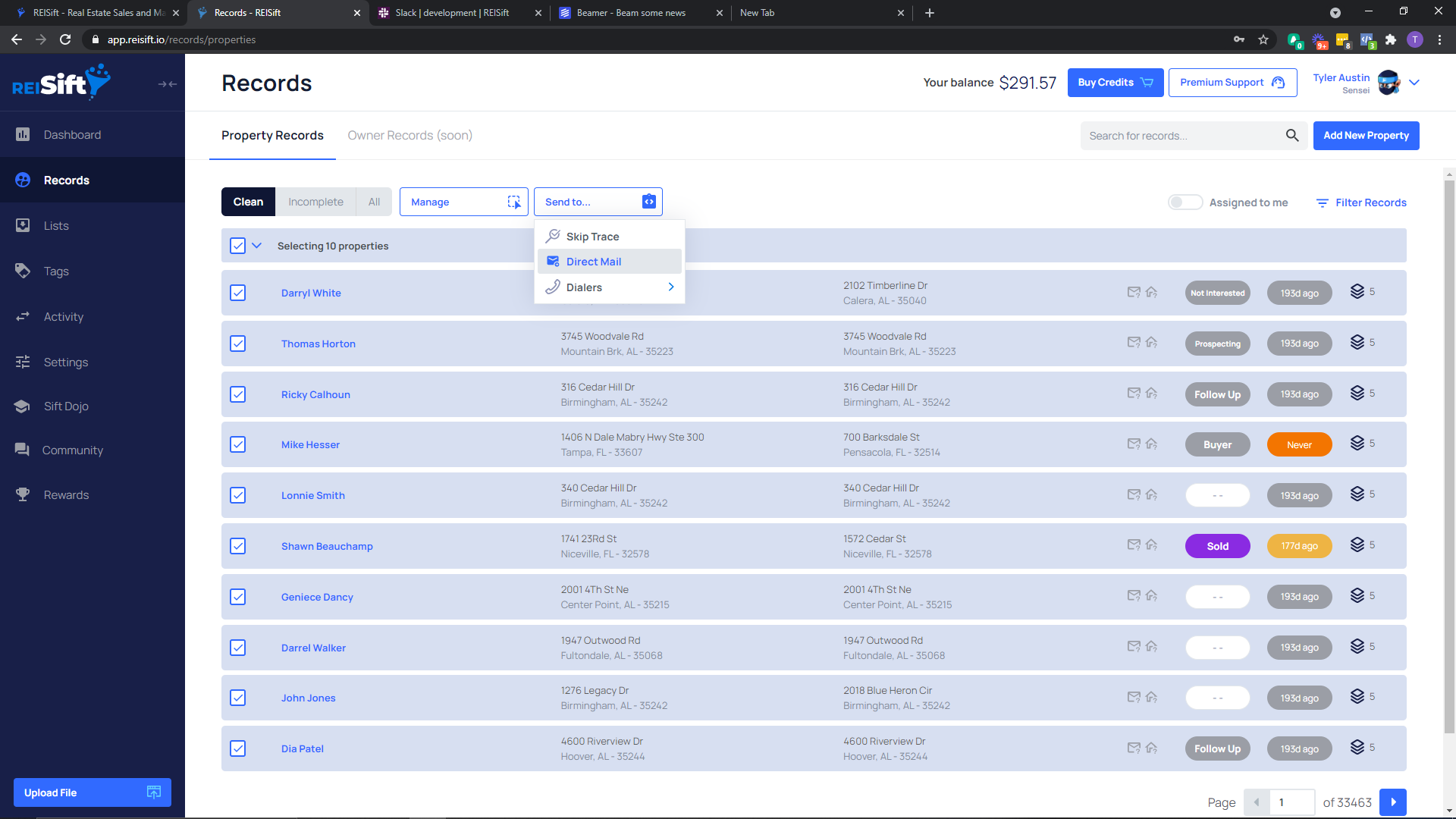 All you need to do is select the records you wish to send a piece of mail to, then select Send To.. , Direct Mail.
This modal will then pop-up!
You can view the envelope by clicking "see envelope" which looks like this :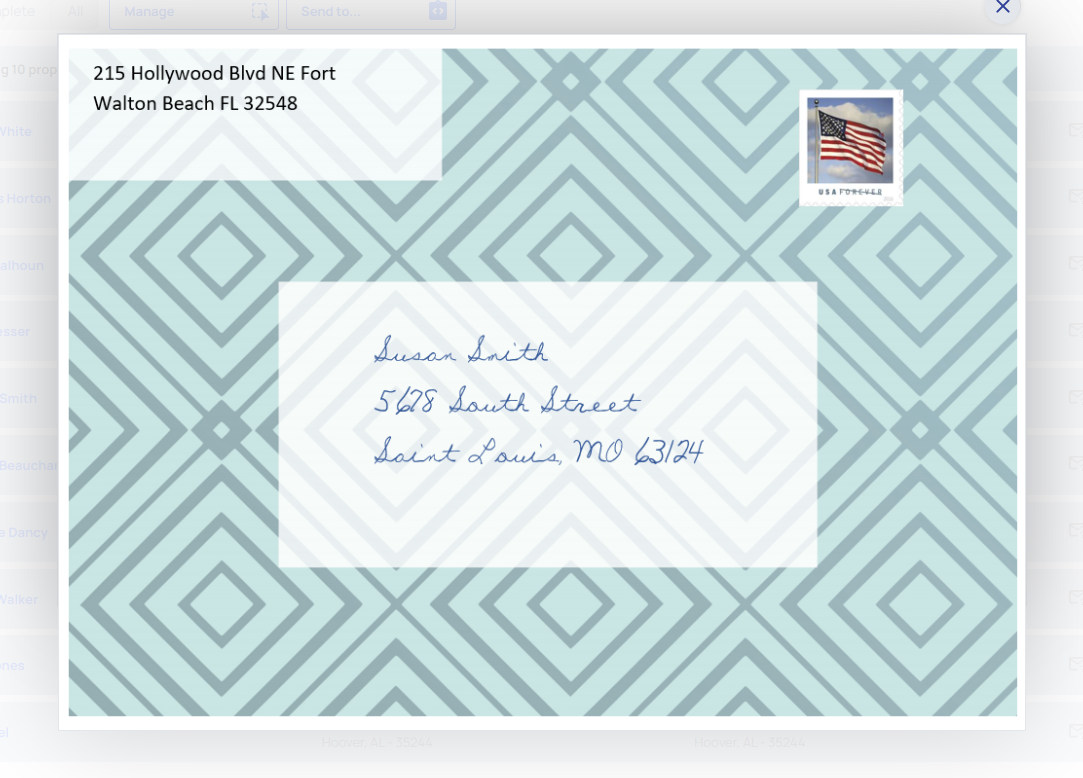 Currently there are a few different messages to select from, all of which have been specifically chosen because of their ability to convert. We believe in honest, and truthful marketing -- there is not and never will be mailers which are dishonest in nature. An example would be fake checks, or any other material which drive for JUST A PHONE CALL.
Trickery mailers ultimately just take up time, and diminish your brand.
To view the message to be sent on a ballpoint letter, simply click the (+) PLUS symbol in the bottom left corner.
After selecting a theme, click next and fill our your return mail information.
After filling out return info (The name you want the mail to go back to, and the address the mail to return to, most commonly a business name and PO Box)
The next step is to complete Contact Information!
The contact information is the person who is sending the mail piece and speaking inside the letter. It is also the tracking number you wish to use. We HIGHLY recommend having a company URL in addition to a tracking number, but it is not required.
Step 4 of the process is simple. Add a tag to track what records have went to direct mail. We recommend a format such as: "Direct Mail May 2021", you can also define it with the type of data, for example "Vacant Direct Mail May 2021"
The last step is to review your order and click send!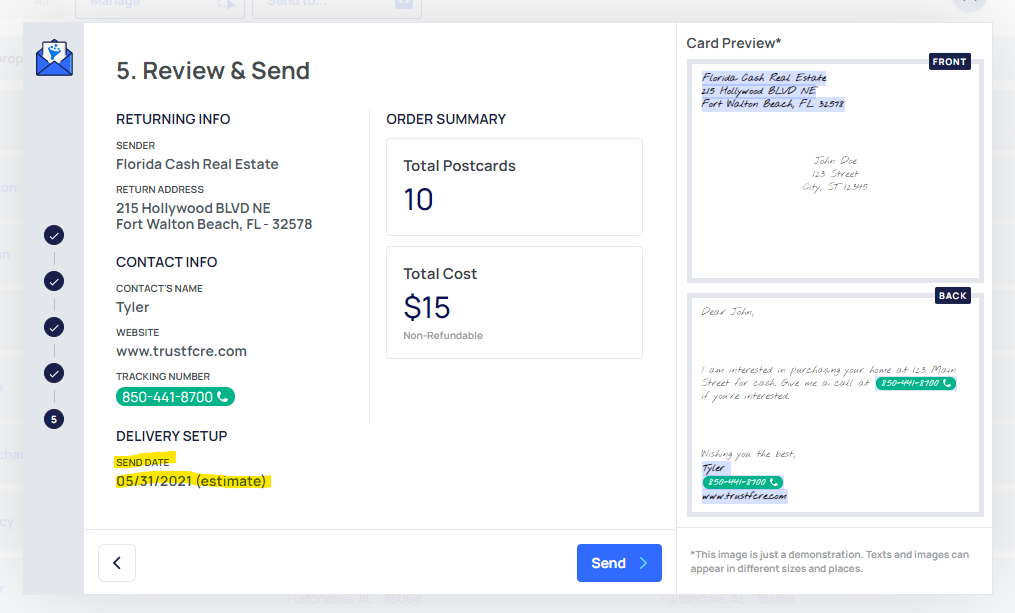 The cost of ballpoint letters can be seen on our pricing page here
After sending direct mail out, we will process it and within 72 hours your mail will be out for delivery and 3-7 days later in your prospects mailbox.
We recommend planning a week ahead when sending direct mail, and be sure to plan for weekends.
You can see a history of your direct mail in your activity page

In addition you can also see a records last mail date, and amount of mail attempts under a records ADDITIONAL INFO tab located here.