When you visit the Strategies page, you'll see a new layout for the Strategies library which puts the main action of the Strategy front and center.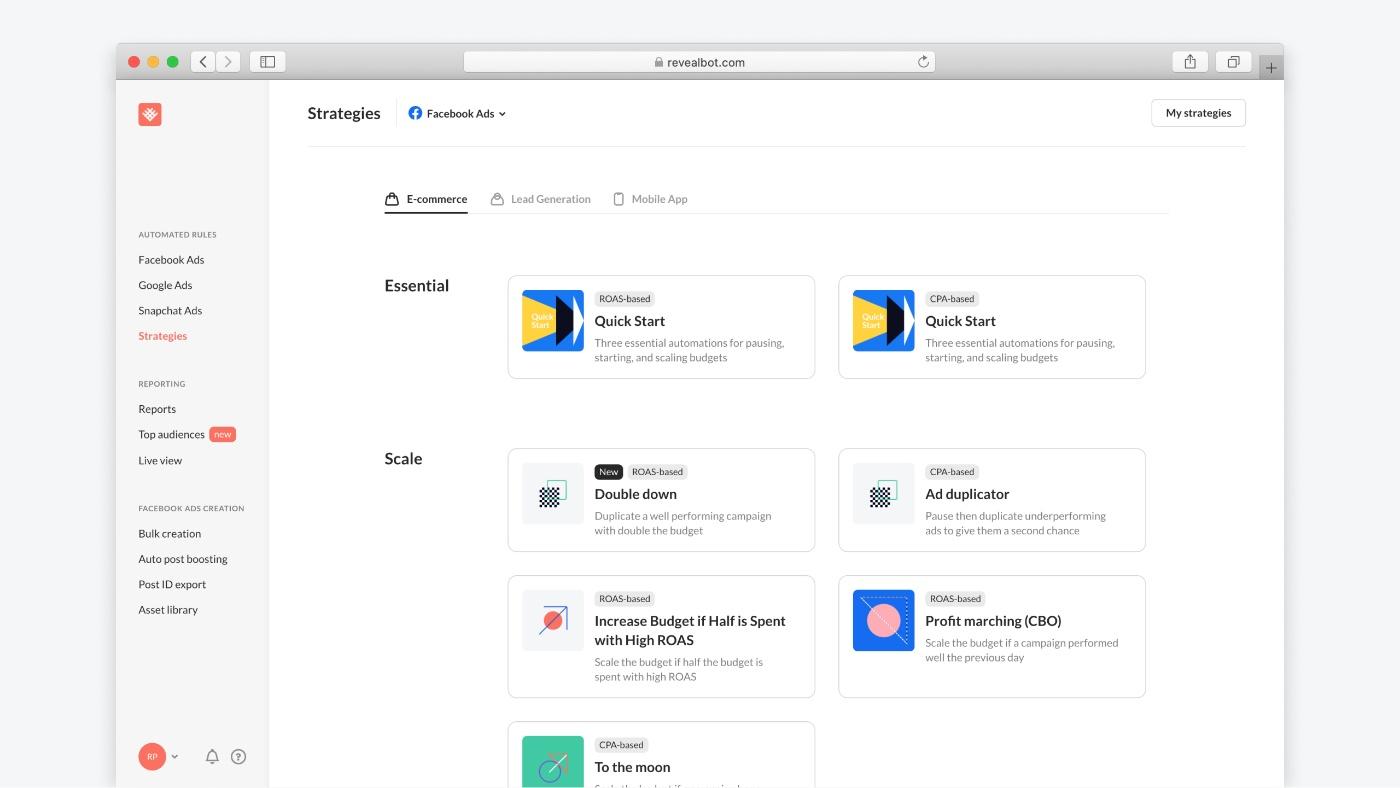 Along with this design change, we've updated our Strategies with new names and descriptions to make what each Strategy does more clear right from the main page.
We also redesigned the layout for the individual Strategy page to be more clear what the Strategy does and how many automations are a part of the Strategy.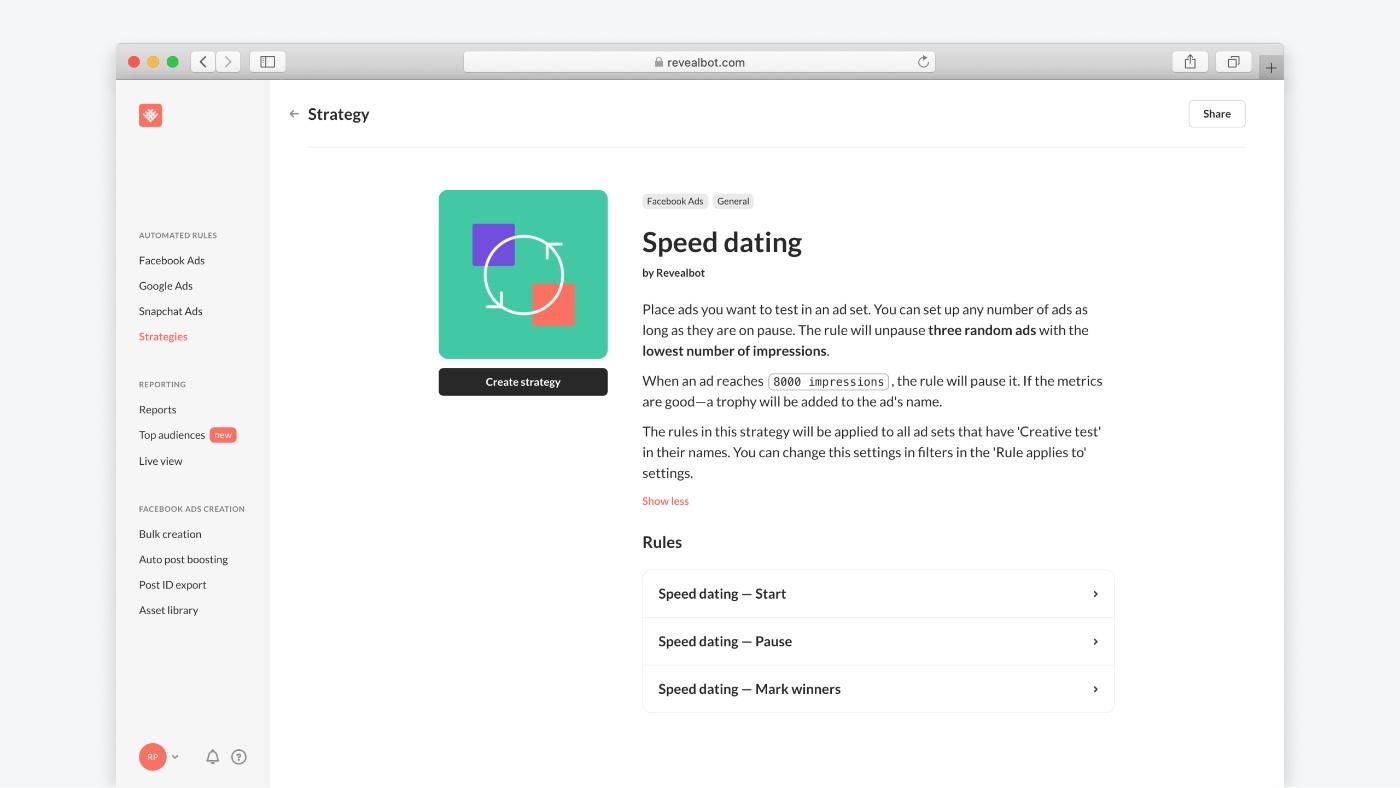 Now it's even easier to find and implement the right Revealbot Strategies for your campaigns.