You can now view reports right inside the Revealbot app.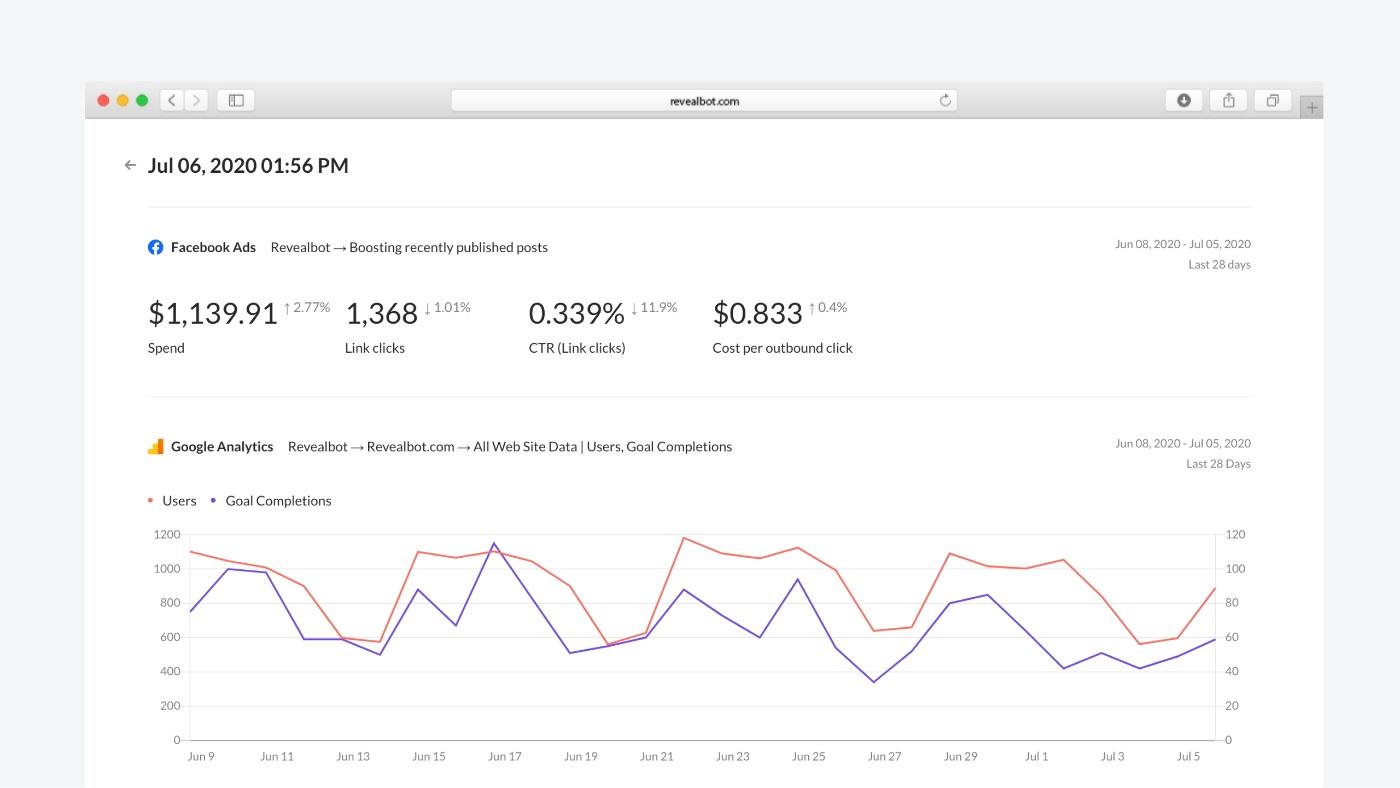 In the report editor, click the "History" tab at the top and click an entry to view that report. Here you'll see your beautifully redesigned report. This new design is also carried forward into how your reports look when delivered via email and Slack.
The report creator gets a redesign as well.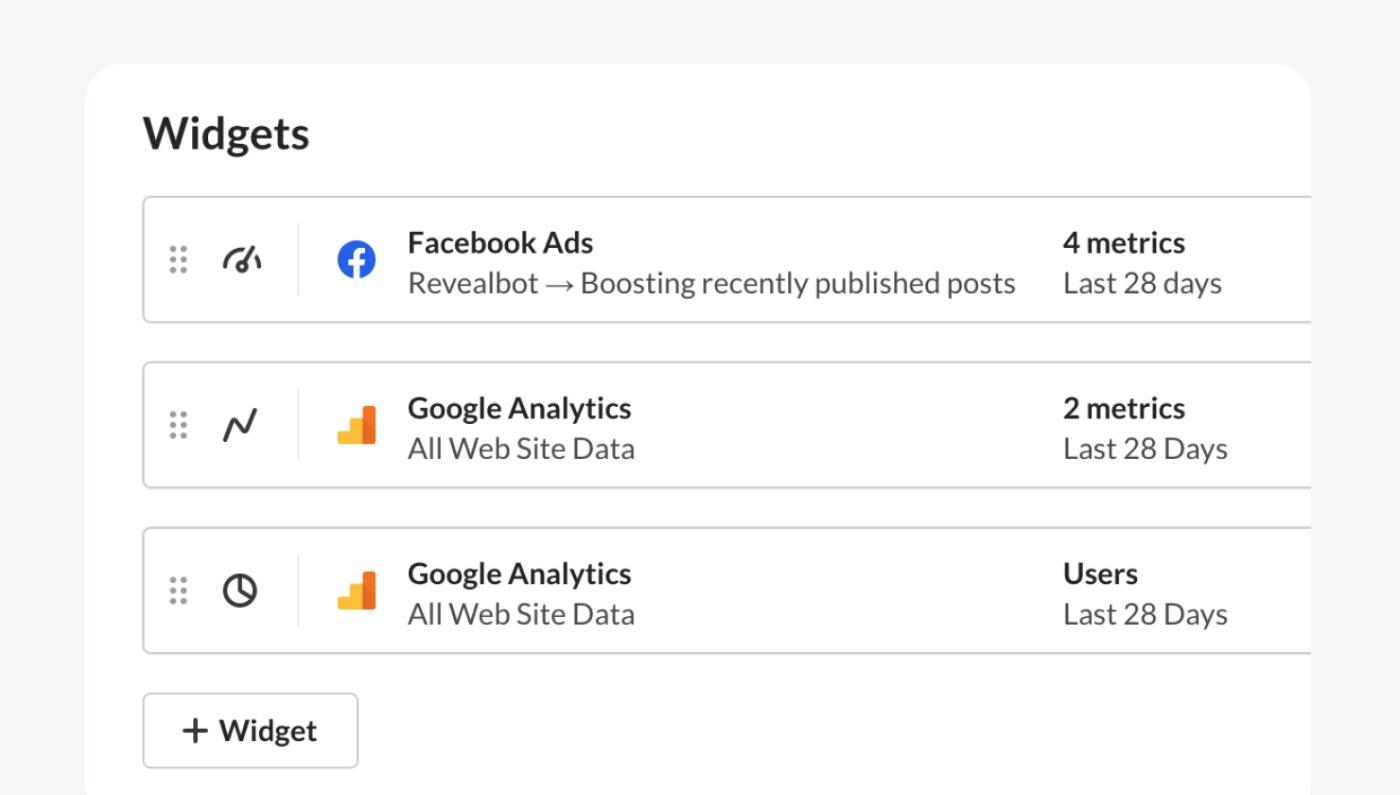 In addition to creating KPI and line graph widgets, you can now add pie chart widgets to your reports. Once your widgets are created, it's now easy to drag-and-drop to reorder widgets just how you want them. You will also be able to choose from any of the metrics available in the automation builder.