You can now limit users from accessing specific ad accounts and Revealbot features in Team settings.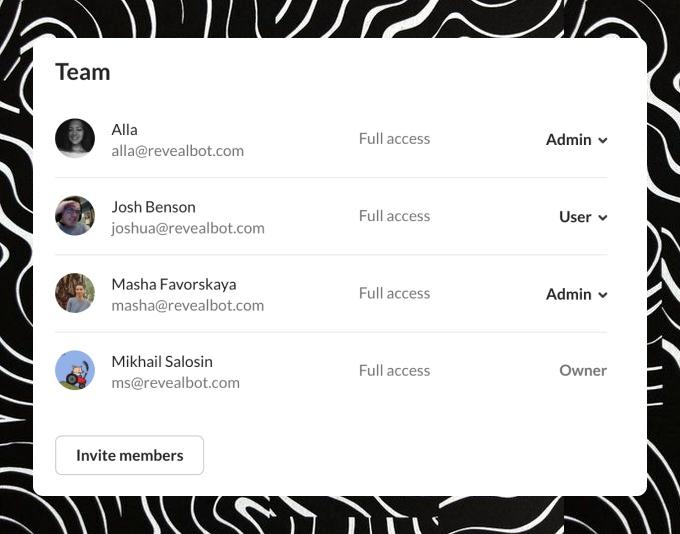 To set permissions for which ad accounts and features a user can access, click their permission level on the far right, change their overall access level to User, and then select Edit permissions.
From this menu, you can configure exactly which ad accounts and features this user has access to.
More info can be found on our help article: Can I manage team permissions?