Revealbot Reports have been upgraded to work much more smoothly.
When viewing a report, click the report name to open a drop down menu where you can see all your reports and the option to create a new report.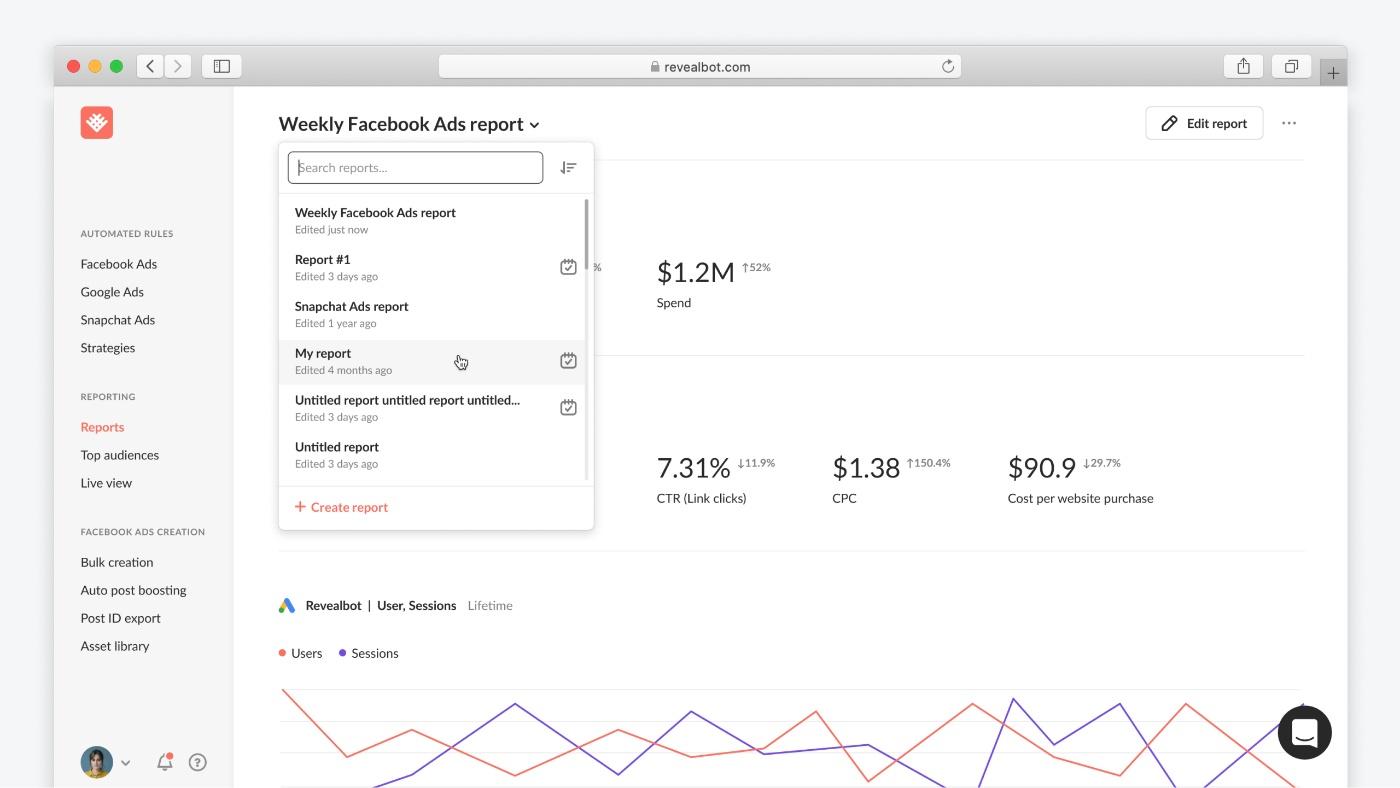 And now you can select timeframes like yesterday, last 7 days, or last month to make your reports more dynamic, like a dashboard. When viewing a report, all you need to do is refresh the page and the report will be updated with live data.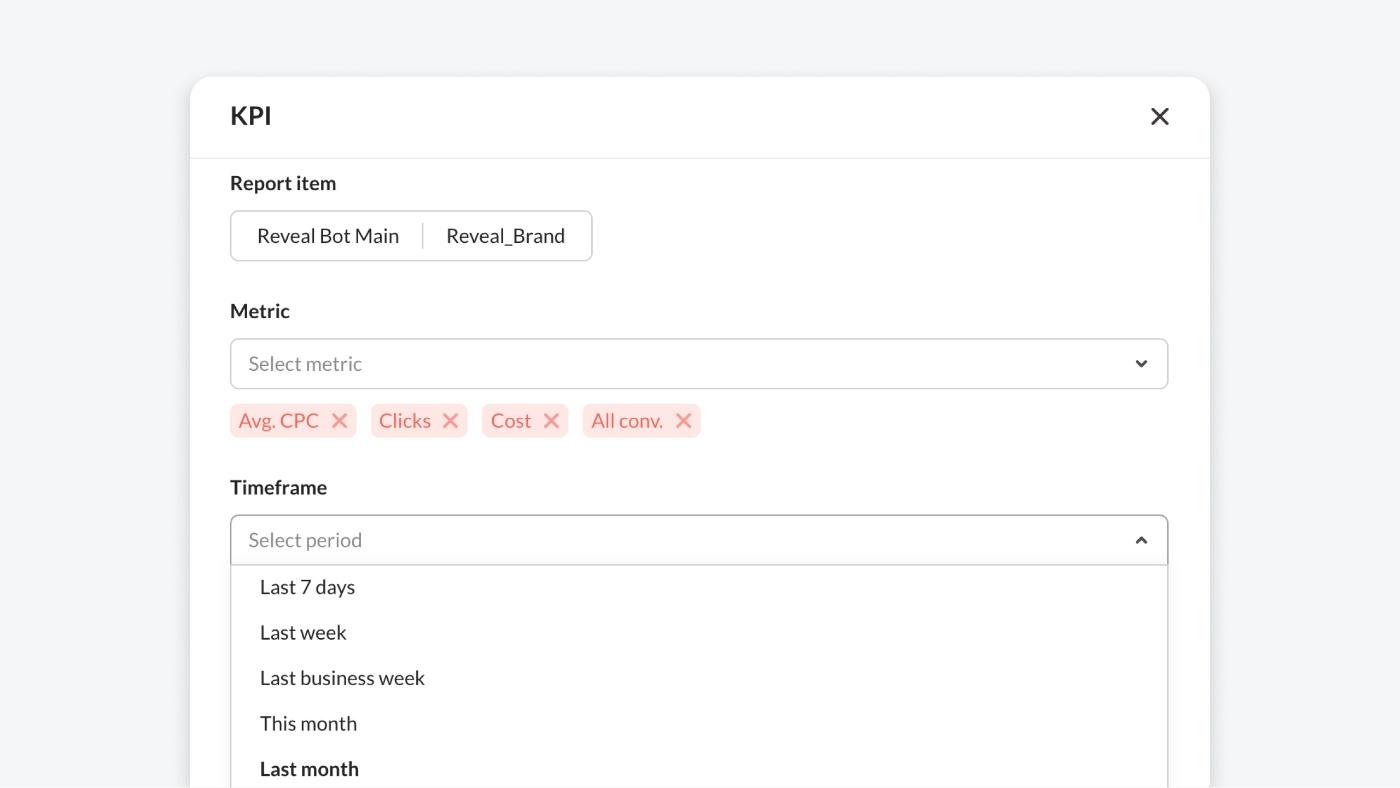 In the top right is a menu button with more options where you can duplicate a report, send it now to your recipients, view a log of reporting history, and remove it.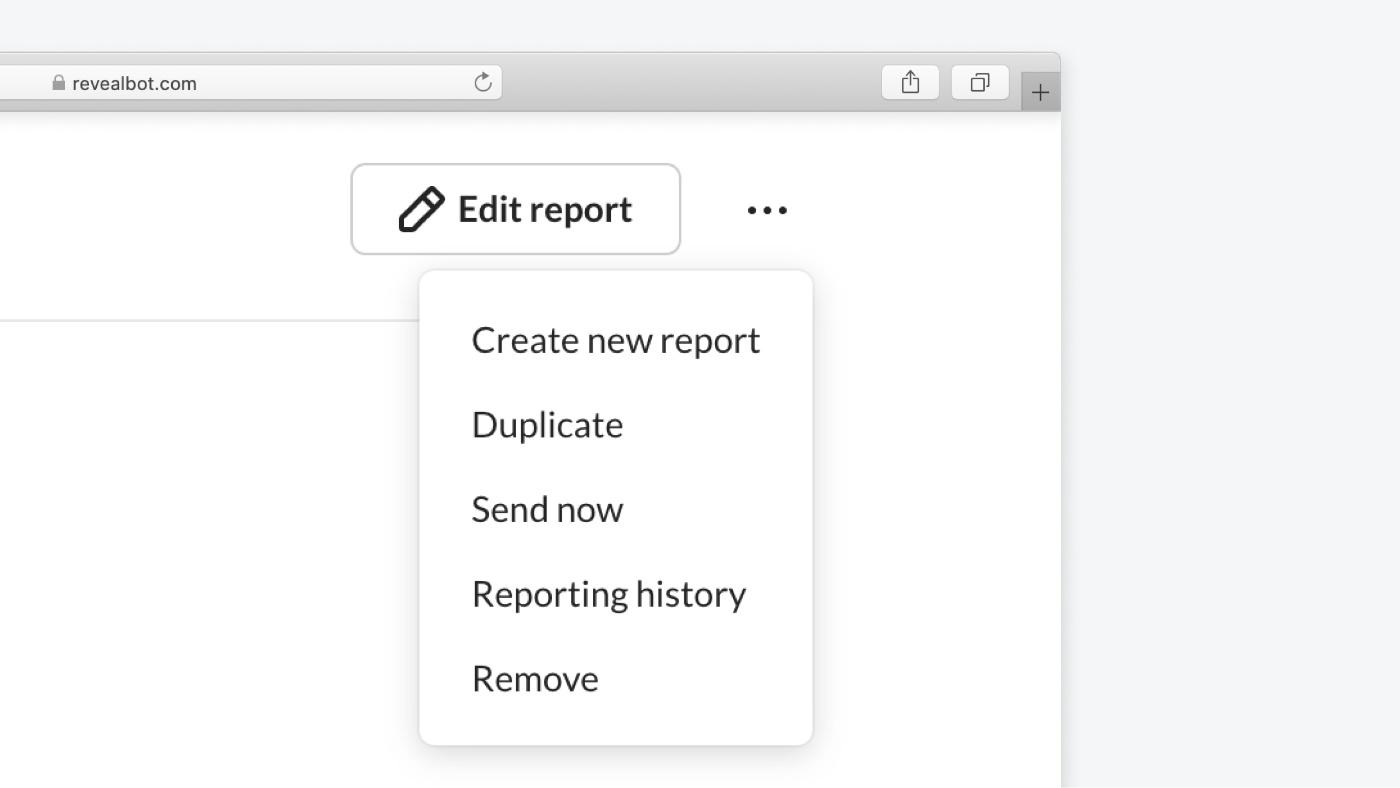 More new features:
you can search for a report from within the report dropdown
click the sort icon to the right of the search bar to sort by name or last modified
the calendar icon to the right of a report name means that report is scheduled to deliver
when you visit the Reports page, it will always show your last viewed report
We're very excited about this update to reports as we know many of you have requested these features to make reporting even easier. Enjoy!