If you already have a Facebook Page (not Profile) about you or your practice, then be sure to put your booking link on the Facebook Page as well.
Here's how:
1. Load your Page and go to Settings
2. Click Page Info
3. Scroll down until you see the "Website" field and enter your booking link there.
That's it! 👏🏻

Not sure what your booking link is?
Step 1: Go to your Dashboard
Step 2: Click "VIEW PUBLIC PAGE" and copy the link there on the new tab that opens.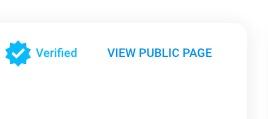 Interested to learn more about things like this and other ways to reach patients online? Let us know, so we can do more content about it!