Location, location, location! It's the number one rule in real estate and it's imperative you take it into account. You can experience large increases or decreases in revenue due to nothing other than your car's location!
We amassed together an enormous database of geographical boundaries so you can use a fully interactive map dashboard to better understand location. Users can filter maps by vehicle class, type, make to view competing vehicles in their area. Or use the map interface to navigate next-door vehicles to compare the performance of Turo rentals in different parts of the city.
And the game-changer: heatmap view so you can see an X-ray of your market based on revenue.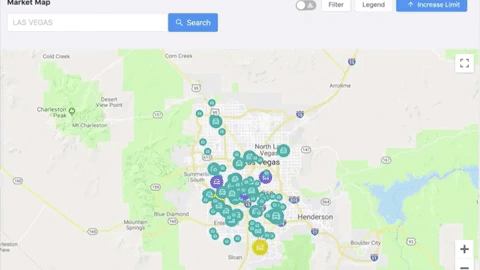 Have a question or feedback? We'd love to hear from you. Contact us.