Monitor your listing rankings over time and chart your performance against your competitors'. Whether your listing has already been getting high positions in Turo/Getaround search results or has just begun reaching the top of the search results page, you should always know where it is and how its changing over time.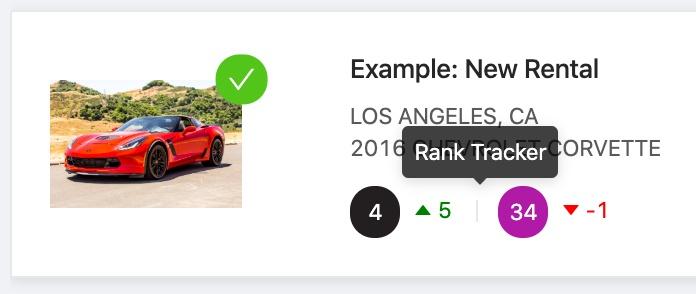 Turo and Getaround are always experimenting with the search algorithm to drive engagement. A successful car rental and carsharing operator should be aware of how that affects their listing's rankings. This new feature will make it easy for you to be aware and monitor all of your listings' search result rank. It'll also allow you to quickly spot improvements/declines in your search rank when you change photos/descriptions & pricing of your listing.
Set up is easy — just input or import a list of listing URLs, add filter customizations and tell us your competitors' URLs. Sharelytics will start tracking data and will send you regular monthly updates.