🎊New feature alert 🚩
View your scheduler by shift types, we add a new feature that helps you to view the scheduler by selected shift types only.
Follow the below steps to view the scheduler based on shift type.
1. Go to the scheduler on the top middle you can see a drop-down menu called "All types".
2. Click on the drop-down and select the shift type you would like to view.
3. Once shift type is selected scheduler will automatically update the view.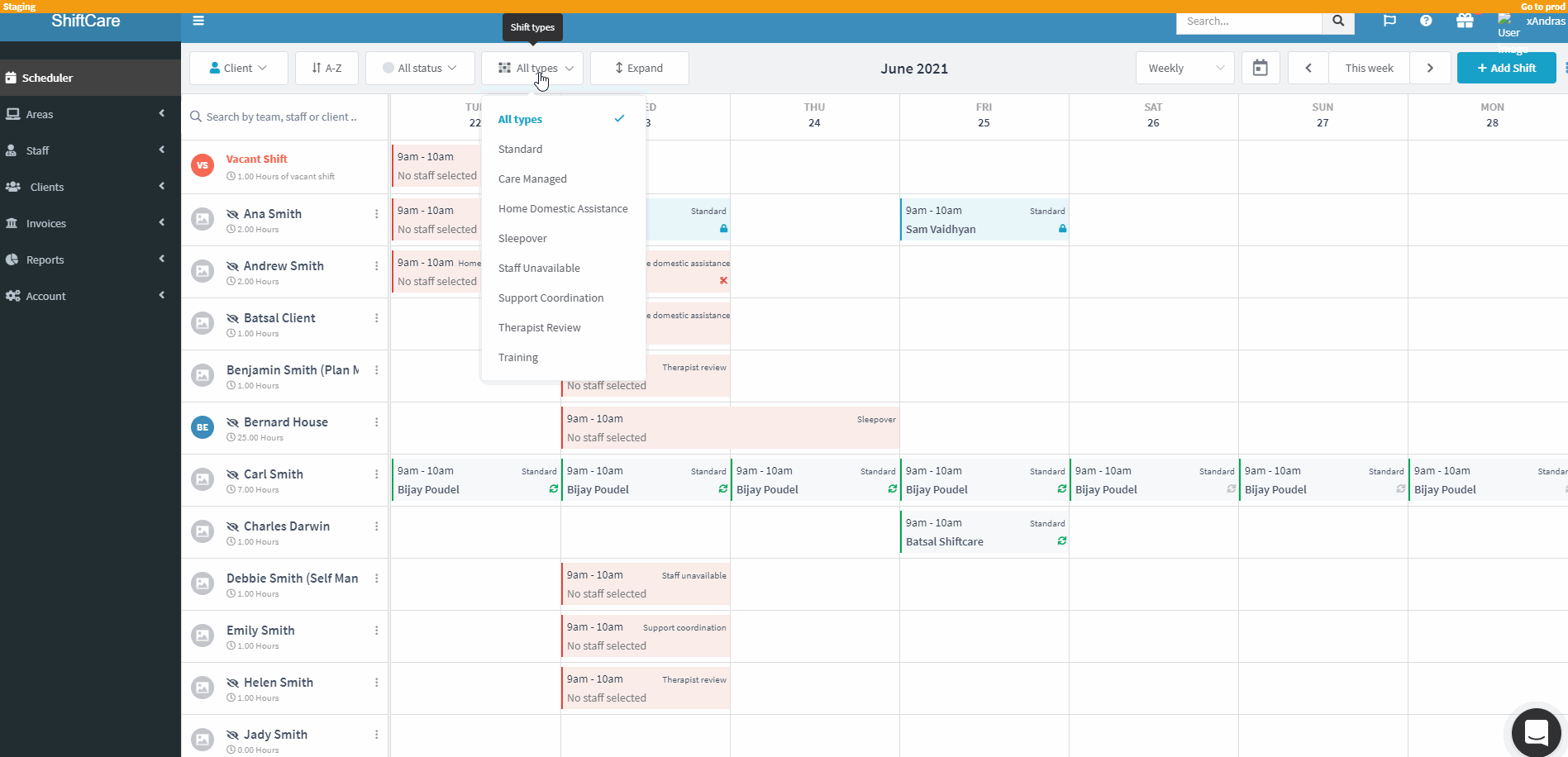 Enjoy the new enhancement, happy scheduling!!🙌🙌